Reply
Topic Options
Mark Topic as New

Mark Topic as Read

Float this Topic to the Top

Bookmark

Subscribe
Highlighted
The PS4 Off-Topic Area Discussion Thread
[ Edited ]
143 replies 890 views Edited Feb 25, 2013
Hi Everyone,
We are all excited to share our thoughts on yesterdays announcements but we are spreading our thoughts out too far.
Try using this thread for all your PS4 conversations, I can see about having the other threads merged into this one so we can track all the opinions in one place!
The PlayStation 4's Big Unanswered Questions

We've learned a lot about the PlayStation 4 since Sony revealed the console yesterday. New details concerning the system's Blu-ray player and compatibility with second-hand games continue to trickle in, but we're still left with some big questions. The remaining mysteries include things like pricing, PSN ID transferal, and how big the built-in hard drive will be.

How much is it?
This is the one everyone wants to know. An anonymous source said the PlayStation 4 will be available in $429 and $529 models, but we can't be certain. Sony's consoles have always tended to be on the pricey side each generation, and we want to know how much to set aside for this holiday season. Which brings us to…

When does it launch?
Sony's PS4 reveal concluded with a teaser that the system will arrive during this holiday season. Typically, the holiday season ranges anywhere from late November through December. Obviously Sony wants to have the PlayStation 4 available before Christmas, but how early could we reasonably expect the console to debut? The company has stated it wants the PS4 to release before Microsoft's next system, which hopefully means it will be sooner rather than later.

Details about the console itself
Enthusiastic gamers want to know the color and aesthetics of Sony's next box, but there's more to it than that. How many USB ports will it have? How big is the internal hard drive? Does it have touch-enabled buttons like the original PS3, or traditional buttons like the slim model?

What does the DualShock 4 touchpad do?
We know a few concrete things about the DualShock 4 concerning its design and motion-sensing capabilities. We also know it has a touchpad smack-dab in the front of the controller that is similar to the one on the back of the Vita. What applications could this have that's not already satisfied by the controller's physical buttons?

Will any current hardware work with the PS4?
Sony confirmed PlayStation Move controllers work with the PS4, but not DualShock 3s. Sony also isn't saying whether the PS4 will ship with a camera. Will users be able to use existing PlayStation Eyes with the PS4? Will plastic instruments from the PS3 era be compatible with possible future music games?

How will existing PSN accounts be managed?
We already know that PSN and PS3 save data is not transferrable to the PS4. In addition, PSN aren't currently playable on the PS4 but may be in the future. We're also unsure whether or not your existing PSN ID will make the leap to the PS4. What is going to happen to all our trophies and friends? Sony says the PS4 is deeply integrated with social media. Will our accounts on Twitter or Facebook replace PS4-specific IDs?

How will the cross-play and remote-play functions be integrated?
Sony wants players to swap games between their PS4 and Vita for on-the-go gaming, as well as use their phones or tablets as a second game screen. We have some insight into how this works thanks to the PS3 and Vita's cross-save/cross-play feature. Games like Metal Gear Solid HD Collection and Sly Cooper: Thieves in Time allow players to upload save data to the cloud on one system in-game, and download it from another system later. With the new console, will this feature be activated in game or via the PS4 user interface? Sony promises all games will support this, but how certain can we be all developers will work to optimize their games for both a home console and a portable game?

What will replace the XMB User Interface?
We only got a glimpse of the PlayStation 4's placeholder UI during yesterday's presentation, and it looks more like the 360's dashboard than the PS3's XMB. We want to see how this UI threads together with the PS4's focus on sharing and spectating with friends. Is the share functionality a one-button shortcut like the 360's guide button?

How open is the PS4's self-publishing model?
Shu Yoshida says developers can set their own price points, but we don't know how much Sony is asking as the content gatekeepers. The size of the cut Sony asks for could determine how eager developers are to make games for the system.

Is it region locked?
Many gamers like being able to import games that don't make it to their country. If the PlayStation 4 isn't region locked, curious JRPG fans can play games like Ni no Kuni ahead of time without waiting for localization.

Will backwards compatibility via streaming happen?
The leap from the PS3's Cell processor to the PS4's x86 platform makes traditional backward compatibility impossible. However, Sony hopes to leverage Gaikai's powerful network technology to let players stream Sony's backlog to any device, including the PS4. We're curious how complete this back catalog of games will actually be if it actually happens.

Will it support 3D games?
The PlayStation 4 supports 1080p display for games and movies, as well as 4k video, but Sony led the three-dimensional charge this generation with games like Killzone 3 and the Team Ico Collection. Will it continue to support 3D with the PlayStation 4?

Will PS3 and PS4 games interact online?
Blizzard announced that Diablo III is coming to both the PS3 and PS4. A handful of other cross-generational games will undoubtedly release for both Sony consoles. Will these different versions of the game be able to interact with one another online?

What's up with PlayStation Home?
We don't care, but someone might.

Where are all the new IPs?
Capcom's supposed new IP, Deep Down, looks suspiciously like Dragon's Dogma. Square Enix's Agnis Philosophy tech demo is couched in the trappings of the Final Fantasy universe. Media Molecule and Quantic Dream only teased that they're working on new projects for the PS4. That leaves us with one new IP to look forward to: Knack. While the cutesy adventure game takes full advantage of the PS4's powerful ability to render millions of in-game objects simultaneously, we were hoping for more. Where are all the new game franchises that usually come in tow with a new console? This is confusing considering the huge amount of support from third-party developers.

Will the predictive online shopping stuff be optional?
Sony says that the PS4 will monitor what you and your friends play. This telemetric data will be used to suggest games for you to play, and may possibly even download games for you in the background. The automatic game downloads implied are alarming, and we want to know if we have the option to opt out of this feature.

Is online play still free, or will it be subscription-based?
Sony promises a lot of cool online features for the PS4, from remote play to uploading videos of any game to the Internet. The fact that the PS4 will come with a headset proves that Sony is taking online play more seriously this generation. But will these new features come with a subscription cost like Xbox Live? If not, what will the PS4 offer to retain current PlayStation Plus users?

http://www.gameinformer.com/b/features/archive/2013/02/21/the-playstation-4s-big-unanswered-question...

A lot of these questions are basic and simple and Sony should have answered these at the announcement event. Things like free online have become a staple for the reason why some people bought ps3 will this continue. Sony should have know that and stated that at announcement.
Do you have your money saved already for the PS4??
Feb 21, 2013
the_original_se
VP of Gaming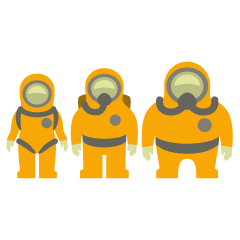 Registered: 12/28/2006
Offline
34138 posts
Re: Do you have your money saved already for the PS4??
Feb 21, 2013
Re: Do you have your money saved already for the PS4??
Feb 21, 2013
I only need to get it at launch if Uncharted 4 is a launch title. Otherwise PS4 can wait. I've got some 20 games I need to play on the ps3 that will keep me busy.
"How do you prove that you exist...? Maybe we don't exist..."
Re: Do you have your money saved already for the PS4??
Feb 21, 2013
It'll be a launch-day purchase for me.
BRIT-KO
Customer Service - 1-800-345-SONY (7669)
Available Mon to Fri From 8am - 8pm PST
Sony PS4 reveal. My response !
Feb 21, 2013
All those developers supporting the PS4 is great news, and the PS4 game footage is awsome. The PS4 hardware capabilities are where they need to be. I am more concerned with what was not talked about, they did not use this as an opportunity to take a side or shoot down any of the rumors about always connected or no function, and they did not address the used game market issues, we need info. Sony did not talk about trophy support, I want to earn trophies playing final fantasy 7, we want trophy support on old games as well as all PS4 games, trophies caught on , we like them, we want more, we are tired of being left out. And tell developers to stop useing trophies as a tool to manipulate and micro-mannage our choices and game play or how we spend our money on DLC, games and trophies are supposed to be fun first and challenging second. There are too many games with trophy support that require us to play the game 5 times just to get the platinum, I am sick of this. And Please, when I buy my PS4, give us the opportunity to change our online ID, I don't want cb765 any more, but I want my trophy history. We are tired of games freezing,crashing and trophies not popping, we are tired of lagg during online multiplayer, and once and for all Please take a stand against cheaters, hackers, exploiters and boosters, these people that choose to use these techniques and devices for personal gain, ruine the video game experience for everyone else playing the game............
[URL="http://psnprofiles.com/cb765"][IMG]http://card.psnprofiles.com/1/cb765.png[/IMG][/URL]http://card.psnprofiles.com/1/cb765.png
Re: Do you have your money saved already for the PS4??
[ Edited ]
Feb 21, 2013
If I can save enough from GPT websites, perhaps.
Imperator Danknovaxperaux Divi filius Imp XIII Pont Max Trib Pot XLIX Cos CXVI Primus Signiferi Box-xy Princeps Moderatores Pater Forum
Fabulous!
amiemakesmehor03
Lombax Warrior Registered: 02/10/2013
Offline
157 posts
Re: Do you have your money saved already for the PS4??
[ Edited ]
Mar 6, 2013
Nope
But It Doesn't Really Matter Cuz I Really Don't Game That Much But I'm Prolly Still Gonna Get One Though! (
,
Treasure Hunter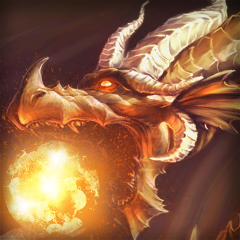 Registered: 04/05/2009
Offline
8191 posts
Re: Do you have your money saved already for the PS4??
Feb 21, 2013
No money hoarded yet.
I'll figure something out.