Reply
Topic Options
Mark Topic as New

Mark Topic as Read

Float this Topic to the Top

Bookmark

Subscribe
Highlighted
The Official December 2006 NPD
9 replies 25 views Edited Jan 12, 2007
Sales up 28%

Courtesy of NPD

HW Sales (month and LTD)
Nintendo DS 1.6 mm 9.2 mm
PS2 1.4 mm 37.1 mm
GBA 850.7 K 35.1 mm
Xbox 360 1.1 mm 4.5 mm
Wii 604.2 K 1.1 mm
PSP 953.2 K 6.7 mm
PS3 490.7 K 687.3 K

Top 10 Video Games - December 2006
360 GEARS OF WAR - MICROSOFT 815.7 K
PS2 GUITAR HERO 2 W/GUITAR - ACTIVISION 805.2 K
PS2 MADDEN NFL 07 - ELECTRONIC ARTS 737.1 K
GCN LEGEND OF ZELDA: TWILIGHT PRINCESS - NINTENDO 532.9 K
WII LEGEND OF ZELDA: TWILIGHT PRINCESS - NINTENDO 519.2 K
PS2 WWE SMACKDOWN VS. RAW 2007 - THQ 484.5 K
NDS NEW SUPER MARIO BROS - NINTENDO 427.5 K
360 CALL OF DUTY 3 - ACTIVISION 410.8 K
NDS YOSHI'S ISLAND 2 - NINTENDO 407.2 K
PS2 CALL OF DUTY 3 - ACTIVISION 365.3 K

Top 10 Video Games - Annual 2006
PS2 MADDEN NFL 07 - ELECTRONIC ARTS 2.8 mm
NDS NEW SUPER MARIO BROS - NINTENDO 2.0 mm
360 GEARS OF WAR - MICROSOFT 1.8 mm
PS2 KINGDOM HEARTS II - SQUARE ENIX 1.7 mm
PS2 GUITAR HERO 2 W/GUITAR - ACTIVISION 1.3 mm
PS2 FINAL FANTASY XII - SQUARE ENIX 1.3 mm
NDS BRAIN AGE: TRAIN YOUR BRAIN - NINTENDO 1.1mm
360 MADDEN NFL 07 - ELECTRONIC ARTS 1.1mm
360 TOM CLANCY'S GRAW - UBISOFT 1.0 mm
PS2 NCAA FOOTBALL 07- ELECTRONIC ARTS 1.0 mm


Top 10 Titles - December 2006 INCLUDES ALL PLATFORMS (consoles and portables)
Madden NFL 07 - Electronic Arts 1.9 mm
Call Of Duty 3 - Activision 1.1 mm
Cars - THQ 874.0 k
Need for Speed: Carbon - Electronic Arts 871.6 k
360 GEARS OF WAR - MICROSOFT 815.7 K
PS2 GUITAR HERO 2 W/GUITAR - ACTIVISION 805.2 K
Lego Star Wars II: The Original Trilogy - LucasArts 792.3 K
WWE Smackdown vs. Raw 2007 - THQ 731.6 K
Tony Hawk's Project 8 - Activision 713.9 K
Marvel: Ultimate Alliance - Activision 642.9 K


Top 10 Accessory Items - December 2006 Units
360 WIRELESS CONTROLLER 823.8 k
WII REMOTE CONTROLLER 646.7 k
WII NUNCHUK CONTROLLER 497.1 k
PS2 8 MEG MEMORY CARD 474.8 k
PS3 SIXAXIS WIRELESS CONTROLLER 336.0 k
PS2 MEMORY CARD 8 MEG 286.0 k
PS2/PS DUAL SHOCK2 CONTL 263.4 k
PS2/PS BLUE DL SH2 CNTL 245.2 k
360 PLAY & CHARGE KIT 224.6 k
PS2 CORDLESS ACTION CNTLR 219.9 k
It's rumored that Brick Top's favorite means of dispatch involves: a stun-gun, a plastic bag, a roll of tape, and a pack of hungry pigs- Turkish
Keyblade Wielder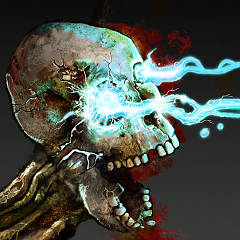 Registered: 12/23/2006
Offline
10305 posts
Re: The Official December 2006 NPD
Jan 12, 2007
Keyblade Wielder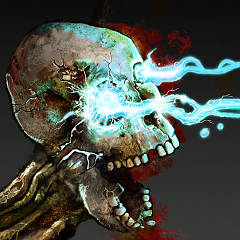 Registered: 12/23/2006
Offline
10305 posts
Re: The Official December 2006 NPD
Jan 12, 2007
Re: The Official December 2006 NPD
Jan 12, 2007
Re: The Official December 2006 NPD
Jan 12, 2007
---

sameervenjara wrote:


---

.chaos. wrote:
The PS2 is still holding strong. I'm surprised the DS tops the list though.



---

I'm suprised ps2 outsold xbox360




---
Yeah, I wasn't expecting that either. I wonder if it was a price issue?
Ghost of Sparta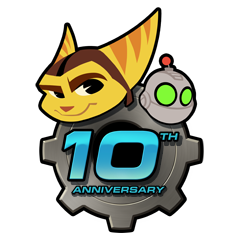 Registered: 03/26/2005
Offline
15381 posts
Re: The Official December 2006 NPD
Jan 12, 2007
My thoughts:
DS, PS2, Wii, and 360 dominated this Christmas. I'm surprised by how well the PSP's doing, too
Gears is selling great, but damn, I never though GH2 would sell that well. It's an even bigger hit than I thought it was
Only nintendo can put out one game on two systems, have no one criticize them and have it sell hundreds of thousands of copies. Maybe next year, they can put out an original game! That'd be cool, no?