Reply
Topic Options
Mark Topic as New

Mark Topic as Read

Float this Topic to the Top

Bookmark

Subscribe
The AMA Supercross/Motocross Thread - Week of: MAY 4, 2013
2 replies 211 views Edited May 4, 2013
The AMA Supercross/Motocross Thread
Supercross/Motocross (dirt bike racing) is not as popular as sports like basketball, football, handegg, baseball, or hockey, but it certainly is just as, if not more, intense as the popular sports. This thread is for those who are fans of supercross.
Who is your favorite rider? Who do you want to win the Monster Energy Cup in the 450s and 250s? Currently, Villopoto is in the lead, but no one knows for sure if he'll hang on to the lead and win another Monster Energy Cup
May 4, 2013
This week, AMA goes to San Boyd Stadium in Las Vegas. This is the last race of the regular season before the final race at the Monster Energy Cup. Who do you want to win?
AMA Supercross Standings
POSITION
#
RIDER
TOTAL
A1
PHX
A2
OAK
A3
SD
DAL
ATL
StL
DAY
IND
TOR
HOU
MIN
SEA
SLC
LV
1
1
Ryan Villopoto
346
5
22
25
25
13
15
25
22
25
25
25
25
25
22
22
25
2
18
David Millsaps
318
25
20
18
22
22
25
22
20
15
11
18
22
16
20
20
22
3
5
Ryan Dungey
315
20
13
15
20
25
20
20
15
18
22
22
20
22
25
18
20
4
51
Justin Barcia
261
14
25
1
1
20
22
15
18
16
20
16
16
18
18
25
16
5
22
Chad Reed
224
18
18
20
9
16
16
18
12
20
16
15
18
16
1
11
6
41
Trey Canard
220
22
16
22
18
14
13
14
16
13
15
2
20
14
3
18
7
29
Andrew Short
202
15
12
14
15
15
12
12
7
11
9
14
12
14
15
12
13
8
10
Justin Brayton
177
12
6
13
11
11
14
16
8
12
1
8
10
15
12
13
15
9
7
James Stewart
174
13
14
9
2
18
18
1
25
22
13
20
14
2
3
10
20
Broc Tickle
165
3
9
10
13
12
10
11
9
10
12
10
13
11
8
14
10
11
12
Jake Weimer
139
16
15
16
1
13
9
8
1
15
12
9
16
8
12
62
Matthew Goerke
139
9
4
12
14
8
9
13
10
6
10
13
11
10
10
13
800
Mike Alessi
107
1
1
7
16
4
11
9
11
14
5
4
1
1
7
15
14
46
Weston Peick
91
7
7
8
7
10
3
3
11
3
4
11
5
12
15
75
Joshua Hill
86
3
6
5
6
9
8
13
13
9
14
16
39
Robert Kiniry
57
2
3
6
5
7
1
4
3
6
8
5
7
17
17
Eli Tomac
52
14
8
18
12
18
49
Phillip Nicoletti
48
2
2
7
9
9
2
11
6
19
42
Vince Friese
45
4
3
5
12
6
10
5
20
84
Chris Blose
44
4
2
4
2
4
5
6
6
7
4
21
33
Joshua Grant
40
10
11
11
5
3
22
57
Ben Lamay
39
2
5
4
7
4
8
9
23
55
Jimmy Albertson
38
2
10
9
8
2
7
24
11
Kyle Chisholm
38
8
8
6
8
7
1
25
47
Matthew Lemoine
34
6
5
2
3
10
8
26
54
Les Smith
27
7
3
7
2
7
1
27
85
Kyle Partridge
25
1
3
5
6
5
4
1
28
14
Kevin Windham
21
11
10
29
69
Peter Larsen
17
5
6
6
30
94
Ken Roczen
14
14
31
64
Justin Sipes
13
4
5
4
32
374
Cody Gilmore
9
6
3
33
722
Adam Enticknap
5
3
2
34
920
Cedric Soubeyras
4
4
35
143
Michael Horban
2
2


Treasure Hunter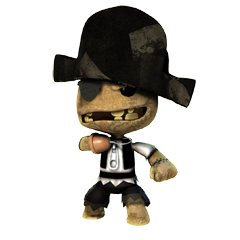 Registered: 03/15/2008
Offline
7356 posts
Re: The AMA Supercross/Motocross Thread - Week of: MAY 4, 2013
May 4, 2013
<strong>
<font-color="#3366FF">
Sorry, I was under the impression that the Monster Energy Cup, although a special event, counted towards the points standings. I do watch supercross, but I was mistaken on that one part. You could have been nicer, though - that was rather rude
</font>
</strong>