Reply
Topic Options
Mark Topic as New

Mark Topic as Read

Float this Topic to the Top

Bookmark

Subscribe
Highlighted
THE VETERAN LIST ssj5.0 version! *with PSN names now!*
140 replies 248 views Edited Jul 11, 2010
I'm sorry I have to make a new list because the old one has the people's PlayStation Forum Handles, and since we don't use those anymore, but the PSN names, I have no choice but to erase the old list. LET THIS ONE GROW!
If you deserve to be on the list, or be moved up a year, or if your name has been spelled wrong, post here, do not PM me! Thanks!
I made this thread because Spitfire never updated his... But i'm willing to update this list daily if I need to. That's why this thread was created.
You can only be on the list if you've been registered for more than a year!
**IF YOU WOULD LIKE TO BE ADDED, PLEASE LOOK FOR YOUR NAME FIRST BY PRESSING CTRL+F AND TYPING IN YOUR NAME! IF YOUR NAME IS NOT UNDER THE RIGHT YEAR, OR IS NOT ON THE LIST, THEN POST, IF IT'S UNDER THE RIGHT YEAR AND EVERYTHING IS OK, PLEASE DO NOT POST TO BE UPDATED!**
AND PLEASE POST WHAT YEAR YOU ARE UNDER RIGHT NOW SO I DON'T HAVE TO SEARCH FOR YOUR NAME... thanks.
---
-* !!! 10 YEARS !!! *-
---

harley7
Jerel
katieeighty
stargasior_
---
9 years
---

noone yet


---
8 years
---
iruhlman
multimediaman
---
7 years
---
Agent_AirForce
darklordsevyn
Narcissist-
PieceOfReese
PJay707
zeker
---
6 years
---
Calboytex
DrGadget
IPLAY2WlN
Life-or-Death
Patriot24
Psycopathak
SILLENTASSAULT


---
5 years
---
afroman645
bravebraveSrobin
Cobra1
Feltaugie
Fuzzypumpkins
hwhunt13
JacqaL
LightJak007
MidnightClubber4
ssj5vegeta
---
4 years
---
aznddrghkid13
bignfatter
dat_boy_lu
Destroyer95
EnergyCell
GargleMyMarbles
Gravity2go
HK_TEXAS
iLestMercredi
LastShot-
losdodgers
MrSharkey
prophet-7676
Psycho719
RestingLegend55
WaveK89
ZOFOURTWENTY


---
3 years
---
COPE3_NET
CptBulldog
DEATHSCOPE
DVM-501
eagles1990
Indrux_12
NCBoi24
RamblinMan
raul777him
sharzzz
Super_Vegeta1986


---
2 years
---
Brinkishdean
Dark__Gamer
dis1boi
Dodgerbluemmm24
gunnerheadboy
JSiggy
Mopthefloo
sat609
t3hlazy1
xxKillerPRxx
---
1 year
---

brian7526
Damirgt
Desigation15
Centurion-Legion
Lenord69
mjmarin12
NelsonXVCT
soccermom_62
---
Special thanks for helping with the list, list:
-* PSN ID: ssj5vegeta -- add me *-



Re: THE VETERAN LIST ssj5.0 version! *with PSN names now!*
Jun 2, 2010
---

Destroyer95 wrote:


4 years for me.

---
You're already on there
Added to 4 years list:
aznddrghkid13

Added to 3 years list:
DEATHSCOPE
sharzzz
-* PSN ID: ssj5vegeta -- add me *-



Re: THE VETERAN LIST ssj5.0 version! *with PSN names now!*
Jun 2, 2010
Welcome back Vegeta. Good idea on just starting the list over for PSN handles.
I'm up to 3 years now.

Dystopiatic_Eco | My_Anime_List | Facebook | MVP_ToS







PlayStation.com_Forums_HTML_Guide | Guide_To_HTML_Colors | Rules_of_Conduct
PS.com MVP: Motivated, Vigilant, Passionate :: Member of the Welcoming Committee :: †
xxKillerPRxx
Uncharted Territory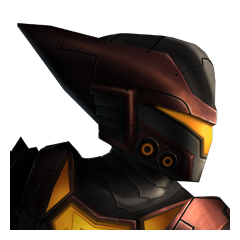 Registered: 12/12/2007
Offline
1599 posts
Treasure Hunter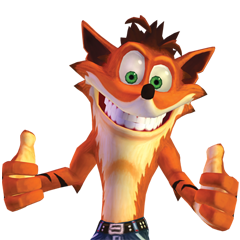 Registered: 05/30/2005
Offline
7364 posts