Reply
Topic Options
Mark Topic as New

Mark Topic as Read

Float this Topic to the Top

Bookmark

Subscribe
Highlighted
Some shooters going downhill.
8 replies 40 views Edited Feb 29, 2012
Its the truth. Some great shooters are going downhill such as Battlefield series, Call of Duty, SOCOM, MAG, and a few others but those four games are the ones i hear about the most so i am going to cover them. If you have a game that missed that is going to crap, please list it in your comments and feel free to talk about it.
Now, I will start with Battlefield. It was great up till now. Battlefield 3, dont get me wrong, is a great game but they abandond the unique qualities that made it Battlefield. It is kinda like COD now and, in my opinion, this all started when they said they where going to compete with CODMW3 by making it a little bit like COD! While i do admitt, BF3 does have some of its charm in tact such as beautiful graphics, epic multiplayer matches, air and ground vehicles, destructible enviornments ect. they still abondond some of the key things that made it tactical and you needing a mic. They made health and vehicle regeneration. Now that kinda puts the medic out of a key job. while i do admitt it does take quite a while to reheal, the fact that i can go run-and-gun, get shot and run away and be able to come back full of health without teamwork, kinda hurts it. The eingeneer was also kind dented also because of vehicle regeneration. I do admitt, vehicle generation also takes some time, you can still speed away. Destructibilty was also kinda lowerd compared to previous BFs also but that doesnt hurt it much. We also have the whole poping up on the hud thing that was changed into kinda COD hud way and that was also dissaponting. The frag round thing. Irritating as hell, but most of us have gotten over it, i hope. Knifing is easer than ever unlike in previous BFs where it actually took skill. It seems like now there is less mics and teamwork involved because its kinda easy to survive on your own. The game still does have some degree of teamwork but there are fewer people with mics who just run around and do what they want. If i missed any details on this subject, feel free to put in the comments below
Call of Duty. I once liked the series, in fact, i adored it. But they with the relese of MW3 and that whole ELITE scam, it just left most people unhappy. The game used the same eingien as MW2, MW2 was released like three years ago and with todays tech, i would have expected somthing a little more impressive. The graphics didnt change a whole lot, a few changes but barley noticeable, and the maps look as if they where rushed. They probly where. Activision has promised deticated servers and we never get them so we not only get lag from the host if he or she leaves, the servers themselves and the minor lag from PSN(SEN) gets in the way. Almost halve the people who bought the game and returned it! It kinda shows somthing there. I will admitt, the game is not complete trash and others do enjoy it. The ELITE thing..........ugh, dont get me started. It kinda is just a way for Activision to get money. Check my friends stats, customize my gun, ect. Wait? Cant i do that in the game multiplayer menu? I understand competitiveness and all but sometimes it goes to far. Its a video game. And now the ELITE thing is also going downhill and leaving some, not all but still quite a few, lleft unhappy and feeling conned. If i missed ant details on this subject, feel free to put it in your comments.
SOCOM 4. Kinda annoying and not impressed. The overall gameplay and feel is just unberieble and the campagine is so repative. Two or three missions of shooting, then one rather annoying and long mission of stealth. I will admitt, the game does have its good points though. Movements just dont feel right. I dont know if it was because they just failed at trying to adapt it to the move or what but it just didnt feel right and was repative throught. I missed alot so if you have anything on this subject, feel free to put it the comments below
MAG. I love the game but get sick of the kick off feature. I always get kicked off because i am not of there counry and thats just bull. I am rushed so have to end this, so put anything i missed in tis subject in your comments.
I do admitt these games have good qualites but it just seems like they keep falling into this abyss.
Cheers.
Re: Some shooters going downhill.
Mar 1, 2012
Some shooters? Try all.
Call of Duty is a prime example. Its been in decline since MW2 and the latest installment, MW3 is just awful. Then there's the Battlefield series. I finialy caved and bought the 3rd one. I really wasn't impressed. I was seeking something that would take me away from the COD rut. But instead I was put right back into a different one.
Even the Uncharted series is in decline. UC2's multiplayer was so pure and fun (pre 1.05). Then there's UC3. Kickbacks, horrible dev decisions (FAL without beta testing), and overpowered gun mods? Come on. It's just not the same.
But sir, I'm going to have to call you out on one thing. MAG. Good God, in the world of FPS, MAG is the high point. 256 players, demanding strategic gameplay and inner-team cooperation. I loved that game and I still do. But apparently the new "COD crowd" just isn't in to those kind of things.
I Only Post Everything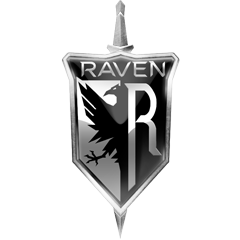 Registered: 11/04/2011
Offline
1114 posts
Re: Some shooters going downhill.
Mar 1, 2012
Thanks for the reply, sorry i left out uncharted series. Thanks for adding that in. The reson why i put "some" is because i couldnt add everything so i am sorry for that confusion. And you said you finnaly caved and bought battlefield 3, have you never played any battlefield before? And yea, COD is way downhill, no argumrnt there. The only reson why i included mag is because i am always getting kicked off for some of the stupidest reasons because i either speak english or am from America and not the other guys country. I do see what you are saying and i do love mag and its my most played game, look at my MAG avatar and you can see that lol. I should probly take MAG off because it is my personnel trouble. I only put that up because i see alot of fourm posts about that problem and decided to post it. If i get anymore people complaining about it i will get over my own problems and take it off.
Thank you for writing and taliking about uncharted. I play it, but not enough to put up a post about its problems so thank you for your insight.
Cheers.
Re: Some shooters going downhill.
Mar 1, 2012
I'm surprised theres no mention of MOH. EA plans to milk it just as Activision handles COD except they're doing this.
2010 - Medal of honor
2011 - Battlefield
2012 - Medal of Honor
2013 - Battlefield
etc
All released one month before Call of Duty's typical release date in November.
Imperator Danknovaxperaux Divi filius Imp XIII Pont Max Trib Pot XLIX Cos CXVI Primus Signiferi Box-xy Princeps Moderatores Pater Forum
Fabulous!
I Only Post Everything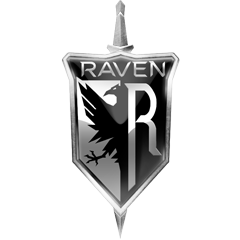 Registered: 11/04/2011
Offline
1114 posts
Re: Some shooters going downhill.
Mar 1, 2012
Yea i only had time to mention the most popular and most complained about ones that i witness so far and have played the new Meadl of Honor and frankly did not like it. But i did not play it enough to be able to criticize it fairly. MOH was once a great game on PS2 but has fallen under the bus lately. Thanks for pointing out another shooter i have failed to mention because of my lack of experience with it that is falling downhill. And the reason for release before COD is because it is EA's release dates from the first BF, and even when EA did not talk about being in compotition with Activision, we all knew they where. But it has hardly affected it uptil now with BF3 although, prsonnaly no hater crap intended, i still would pick BF3 over just about any COD.
Uncharted Territory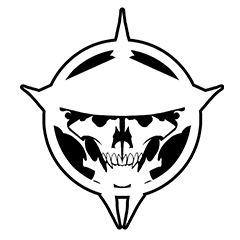 Registered: 01/09/2011
Offline
1873 posts
Re: Some shooters going downhill.
Mar 1, 2012
I agree now shooters these days seem like to developers " lets make the quickest game possible, its a shooter so itll sell millions." I dissagree with Uncharted 3 MP tho. I think its just as good as the second if not better. (customised characters, load outs). I just hope in the future will see more games that are more diverse and not the same bland game.
PSN: Deadly_Rabbit123
XBL: BruteForce94

Proud Owner of Xbox One and PS4
I Only Post Everything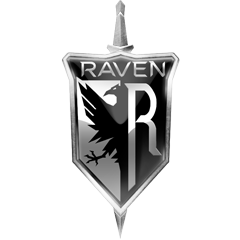 Registered: 11/04/2011
Offline
1114 posts
Re: Some shooters going downhill.
Mar 1, 2012
Yea i am starting to feel conned with almost every game purchase i make. And they do that whole cheap thing because they are the high profile guys and people will automatically think its going to be beast and buy it. Thats why now, and i also encourage everybody to do this, rent your games. I sure as hell i rented MW3 cause i was afraid it was going to be the slam it was.
Uncharted Territory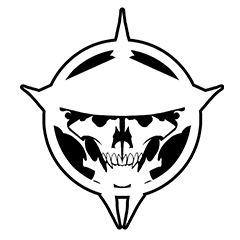 Registered: 01/09/2011
Offline
1873 posts
Re: Some shooters going downhill.
Mar 6, 2012
yeah, im really going to stop buying shooters anymore, last one i bought is crysis 2. i dont plan on buying anymore games till the next-gen.
PSN: Deadly_Rabbit123
XBL: BruteForce94

Proud Owner of Xbox One and PS4
I Only Post Everything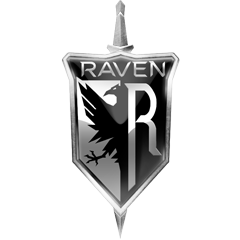 Registered: 11/04/2011
Offline
1114 posts