Reply
Topic Options
Mark Topic as New

Mark Topic as Read

Float this Topic to the Top

Bookmark

Subscribe
Highlighted
So I'm going off to college... Share your tips
19 replies 153 views Edited May 26, 2013
I've been here on these forums on and off for some years now and I'm heading off to CSUN starting this fall. I'm 18. Share some tips and tricks or anything you wish someone had told you your first year in college. Keep in mind that I don't think I have to live on campus my first year there so I'm looking for some place in that area. I didn't think I was going to end up at CSUN so I tried to apply for housing a little late and the price for the only option I have left is BS.
Blueobelisk
Hekseville Citizen
Registered: 02/28/2013
Offline
229 posts
Re: So I'm going off to college... Share your tips
May 26, 2013
Don't be like others and party all the time. Unless you're those very, very rare kind of people that are beyond smart, party and still get great grades. You're attending to have a higher education then some others around you won't ever have. Take it serious, but have some fun here and there so you don't get too tired. Learn the campus if you haven't yet. Never miss a class unless you're literally dying in the hospital. If you do, try to get notes from people and e-mail your professor.
Just remember you're going to college because you want to. Not because you have to.
Also - try to stay away from crazy parties or such. If something crazy happens at a certain party and the Dean finds out it wouldn't be such a great day for you...

I Only Post Everything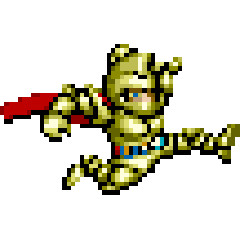 Registered: 10/06/2010
Offline
1136 posts
Re: So I'm going off to college... Share your tips
May 26, 2013
Get to know your professors if you can; I cannot tell you how many times becoming friends helped me as well as my class. A professor that knows you personally is more likely to understand your weaknesses and help. That is if you get good professors. If you don't, there isn't much to do about it.
I also took a voice recorder with me to class. If I got lost on my notes, I always had that to backtrack with.
An open mind is like a fortress with it's doors unguarded and unbarred
Re: So I'm going off to college... Share your tips
May 26, 2013
Have fun of course. But for serious think about what major you choose VERY carefully. Switching later costs lots of money when you lose a year. It should be something you enjoy but will also get you a job when you are done. Don't take on too much debt.
Re: So I'm going off to college... Share your tips
May 26, 2013
Here is some advice from someone that has been there and done that:
If you are going with a friend, DON'T just stick to that one friend. Expand your conversations with other people and try to make friends. Don't just stick with the one.
ASK for help if you need it, the tutors are there to teach you, if they have to repeater themselves a thousand times fine. It's their job.
Try tagging along with other students during dinner break, great way to make friends.
Find ways to contact them out of College, PS3 names, Xbox, Steam, Wii codes and such.
Make friends with the teachers, weird. But it works.
Hope it helps.
Treasure Hunter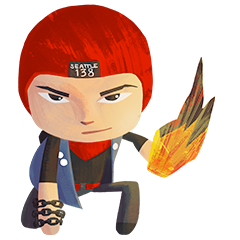 Registered: 03/09/2013
Offline
4945 posts