Reply
Topic Options
Mark Topic as New

Mark Topic as Read

Float this Topic to the Top

Bookmark

Subscribe
Highlighted
21 replies 141 views Edited Dec 4, 2012
What's the dumbest thing, you guys ever did high school or elementary school? In 8th grade, my friend and I got caught with a bunch of girly magazines. The principal seized the magazine and he just wanted to know where we got them. We both said, "we stole them". We didn't want to rat anybody out. Didn't even receive detention.
PlayStation MVP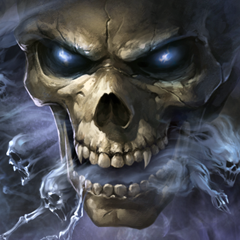 Registered: 07/21/2010
Offline
8267 posts
Dec 4, 2012
Lite my spanish teachers attendance book on fire and threw it out the 3rd floor window....
I didnt like him...
Dec 4, 2012
---

Speedy24xmax wrote:


lite my spanish teachers attendance book on fire and threw it out the 3rd floor window....

I didnt like him...

---
my English teacher was hot but wish I had taken Spanish!
I Only Post Everything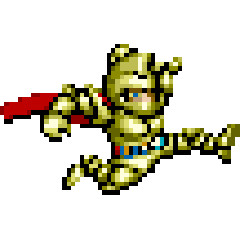 Registered: 10/06/2010
Offline
1136 posts
Dec 5, 2012
I tried to climb into the ceiling to pop out on my teacher computer teacher, almost got to, but she caught me as I was halfway in the ceiling.
An open mind is like a fortress with it's doors unguarded and unbarred
Dec 5, 2012
Have a feeling that I'm going to like this thread, so I'm stickying this for myself.
[
MVP Terms and Conditions
][
MVP Program
][
My YouTube Channel]
[
Welcoming Committee
][
Motivated, Vigilant, Passionate
]
[
My Power Shall Be Absolute! #Vergil
]
Dec 5, 2012
When I was in the 8th grade, I was inside the school on a cold winter morning next to one of the side entrance doors.
I found this broom and decided to wedge it under the door handle while bracing it against both the door and door frame, which held the door securely in place and prevented it from opening. So anybody who tried to get in would pull on the outside handle only to have the door spring back closed after it opened about an inch or so.
This was great and all kinds of laughs until this big guy came along and decided to yank the door open with all of his might. Well the broom handle slipped out of place and went crashing through the glass in the door.
Luckily nobody was hurt by all the flying glass.
I had to pay for a new glass panel for the door. But the best thing was that my parents never found out.
Dec 5, 2012
Good storys guys! I got another one. When I was in the 7th grade, I wrote a love letter to one of my teachers. She corrected it and sent it back to me with an F. True story. I didn't receive detention. The F was bad enough.