Reply
Topic Options
Mark Topic as New

Mark Topic as Read

Float this Topic to the Top

Bookmark

Subscribe
Highlighted
PlayStation Trophies VS. Xbox Achievements
8 replies 548 views Edited Sep 9, 2012
I know I'm putting this on a PlayStation forum, but from an honest, Xbox AND PlayStation owner, what's better? Do you prefer the GamerScore or the PlayStation's rank system?
Re: PlayStation Trophies VS. Xbox Achievements
Sep 9, 2012
Having owned both both systems in the past but currently only a PS3 owner I think both systems have good & bad features.
Customer Service - 1-800-345-SONY (7669)
Account & billing Support -1-877-971-SONY (7669)
Available Mon to Fri 8am - 8pm PST

Re: PlayStation Trophies VS. Xbox Achievements
[ Edited ]
Sep 10, 2012
Trophies seem to be more satisfying for me. I like the leveling system and the way it's split into 4 categories; seems much more organized than the xbox achievement system.
Treasure Hunter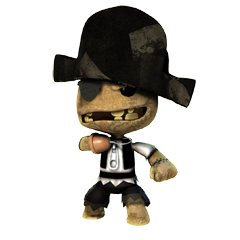 Registered: 03/15/2008
Offline
7356 posts
Re: PlayStation Trophies VS. Xbox Achievements
Sep 10, 2012
I don't understand how the Xbox achievements are worth earning: all one does is earn an achievement for points... You can't spend those points or determine which of those points were for hard achievements. If someone wanted, they could just earn easy achievements and pad their points.
Trophies are more enjoying to me, though. They're split into categories, and players can see which trophies you have, to find if you just earn the bronze trophies or go for the platinums; not to mention, you get a level that shows, in a way, how much of a dedicated, hardcore gamer you are
Re: PlayStation Trophies VS. Xbox Achievements
Sep 10, 2012
I also have both systems. I know Xbox Achievements came first but I think trophies mean more to me. Platinum trophies show how many games you fully completed. Achievements are just points. You can play countless games on Xbox and complete none of them and have a high "gamer score". PS3, you can easily see if another person even completes the games on his profile.
But the level system in trophies makes no sense to me lol.
Re: PlayStation Trophies VS. Xbox Achievements
Sep 10, 2012
I think trophies have the slight edge. As Emerald_Swords said, they feel more organized, with specific values available for any game. The platinum trophies give you an incentive to collect all trophies for a game. There's not a huge difference between the two, but I think they are both better than Steam achievements, in which there is no total score and you can only compare on a game-specific basis.
Backloggery
Contact Sony support - Live Chat
or 1-800-345-7669
EzraMajor
Uncharted Territory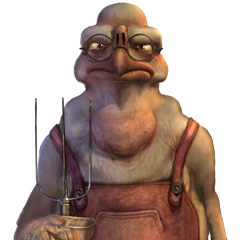 Registered: 05/15/2009
Offline
1368 posts
Re: PlayStation Trophies VS. Xbox Achievements
Sep 12, 2012
Definitly trophies, just getting a platinum for a game you really have fun in is worth it, or sometimes you get the plantinum for a horrible game just to get your money's worth. I do like the feature to delete achievments, I wish I could delete some trophies.

"I'm not a failure because I didn't win, I'm a failure because I didn't try." - Kev
Youtube:
Akirasolid Entertainment
Uncharted Territory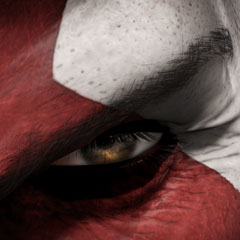 Registered: 04/22/2012
Offline
1532 posts
Re: PlayStation Trophies VS. Xbox Achievements
Sep 12, 2012
Both have their pros and cons.
I like the Trophies more because it give me the feeling of accomplishing something. While Xbox Achievement are just boring point, the PS Trophies are actually more sasify to earn, I wouldn't mind getting 2000 kills on COD on both system, but there is a different between a gold trophies and 50 points.
Second like everyone said, it's organized
But for one, I would actually prefer Xbox Achievements. As you earn point and rank up, you are actually rewarded with avatar, bonus, some game offer DLC for free if you manage to get all of the Achievement, some game give other game bonus via achievement like Ninja Gaiden 2 and Halo 3, by getting some achievment on NG2, you get an armor and sword on Halo 3. Kinda like how Steam reward player by getting achievement.
I for one suggest that Sony should use this method. You will earn trophies and bonus at the same time, make you feel better about yourself and keep you on the game longer eventhough it suck. I admit Marvel VS Capcom 3 suck hard to get trophies/achievement. But the bonus Avatar Iron Man helmet, Captain America Shield for my Xbox Home Avatar on the Xbox version keep me on the game
I love Adam Levine
"One more ******* Love song and I well be sick......"