Reply
Topic Options
Mark Topic as New

Mark Topic as Read

Float this Topic to the Top

Bookmark

Subscribe
Highlighted
9 replies 506 views Edited Oct 12, 2012
how about on the ps4: a dual shock 3 controller that breaks into 3 parts
the side with left analog and the digital plus L1 and L2 placed in left hand
and then the middle with start and select plus ps button would just be placed on a table for now
and the right part of the controller, the x triangle square, etc. would be place in right hand.
something similar to what nintendo did on the wii. (I'm mainly thinking about nintendo's killer app, "mario" specifically mario galaxy.)
if anyone has played mario galaxy, then there familiar with a two piece controller. but the diference between
nintendos wii remote and nunchuck vs. my ps4 idea is that the ps4 controller can be put back together and used like a regular dual shock 3.
Oct 12, 2012
Noooo I have small hands, I don't want this!!!!
I think dualshock controller is perfect. I have never said after 11-hour-long gaming sessions that my hands hurt nor have I broken any dualshock controllers in 14 years.
"How do you prove that you exist...? Maybe we don't exist..."
Oct 12, 2012
---

EvilrCrow wrote:


I would like to have buttons R2 and L2 be the same as R1 and L1. I don't know how many times it was frustrating pushing in those buttons rapidly in attack mode. Maybe a built in slide out keyboard?

---
Didn't the PS1 controllers have those?
Imperator Danknovaxperaux Divi filius Imp XIII Pont Max Trib Pot XLIX Cos CXVI Primus Signiferi Box-xy Princeps Moderatores Pater Forum
Fabulous!
New Playstation controller gets patent approved!
[ Edited ]
Dec 3, 2012
I like the new controller idea but one thing i don't like is the two balls that would be on top of it. Nintendo's motion controller didn't have two giant glowing balls on it and it worked fine.
Logical_Dolphin
PIayStation MVP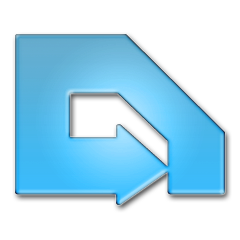 Registered: 07/14/2000
Offline
12905 posts
Dec 2, 2012
At this point this controller concept is just a patent. It may never actually see the light of day...
Dec 17, 2012
How about an adjustable frame controller to fit many sizes. also put the D-pad and X, tri, 0, square on the bottom side so your thumbs don't have to leave the anolog sticks.