Reply
Topic Options
Mark Topic as New

Mark Topic as Read

Float this Topic to the Top

Bookmark

Subscribe
Highlighted
I'm not sure if I understand the title of this thread...
I live in Colorado. I don't think I'm "missing" am I?
Gojet-64 is now Encvell. (Gojet-64 is now only used for older games and Vita)
Back up your PS3's and PS4's hard drives!
Try repairing your corrupted hard drive without losing data,
here
.
Re: Missing Colorado Gamers
There is no such thing as kudo points. The only people who are after points for their posts are ya'll who spam post on a topic that clearly doesn't involve you. Az I have already thanked you all for your comments and apologized for offending, there is no reason for you to bash this post in order to gain posting points . I'm not going resort to name calling as some of you have. I extended my heart to those who wanted or needed it and it's a shame you don't see that. I never applied for the guide program to gain fame or attention, i applied to help people. I am not one of those "i only post everything" people. I'm an i only help everyone person. Check out my point count, it just aint me. The fact that this thread did well considering the unfortunate theme of it's nature reassures me on how kind hearted and mature the Playstation community can be. But in any social Network it is a two way street. Considering that this thread did do well I'm definitely reassured that this is the kind of subject people do want to read about when real life effects the gaming community whether it is good or bad. In the future i do plan on doing threads such as this one if i determine that the community will take home value or knowledge from threads such as this unless otherwise informed that i shouldn't by those who actually enforce the rules of the forums.
Again i thank you for your opinions and i apologize for your offence, but i will not go back and forth with you about this and i kindly ask you to leave it alone as again it was apparently not written for yall. THANK YOU
NameIess_One

Offline
Re: Missing Colorado Gamers
You made a public thread, then say you didn't make it for us? You made a sympathy thread for brownie points. What happened in Colorado has nothing to do with PS Home or this Network. You don't even know for a fact that any of the victims were gamers or not. You just put it in the title to relate it to PSN.
Re: Missing Colorado Gamers
P.L.U.R to all those affected by this tragedy and to everyone here. Thnx to the OP for trying to get ppl to come together in a good way in these trying times.
Bradley_Davis129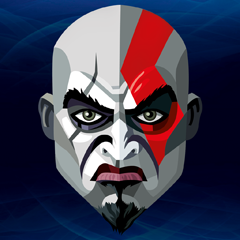 Offline
MercuryValentine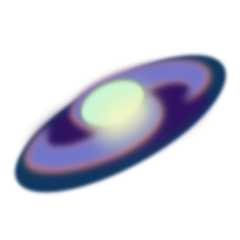 Offline
Re: Missing Colorado Gamers
Hey all, please remember to be respectful of others who may have been affected by the tragedy, or are concerned about it. Thanks JAHoE, for sharing your thoughts on the subject. Since there are already a few other threads about this incident, I'll lock this one due to the accusatory nature of some of the comments.
Thanks,
MV
PlayStation Moderation and Support