Reply
Topic Options
Mark Topic as New

Mark Topic as Read

Float this Topic to the Top

Bookmark

Subscribe
Highlighted
Microsoft store in my mall
[ Edited ]
12 replies 127 views Edited Dec 2, 2012
So today I went to the new Microsoft store in the Walt Whitman mall in Long Island New York. My older brother wanted a Xbox live thing to let him go online because you have to pay to go online(I know, **bleep** Xbox). I was talking to my brother about playstation and how it's superior to crapbox 360. An associate walked over and here was their pointers:

1. Xbox has a better community

2. Better game library

3. Sony has been hacked before

Now, I know there was more said but I was laughing too **bleep** hard at these excuses to hear anything else.

First off, I don't play games online for a positive community. I want to curse and say rude things to other people and where Xbox will ban you, sony says "you bought the console, enjoy yourself!". Now as for better game library.....Xbox has halo halo halo and also the new halo. The first Halo was mildly enjoyable until I found out what call of duty was. Also I am a big fan of ratchet and clank and when I told the Microsoft rep where was the Xbox copy of ratchet and clank, he looked at me like he had no idea what I was saying. Fool, you know what I'm talking about, just because your wearing a shirt of a fail console, doesn't mean you automatically lose memory of a games that aren't exclusive to it.

Now, I remembered when Sony got hacked as I am sure alot of people are. I also remember Sony shelling out about $200 worth of free stuff to every ps3 user. Microsoft, which is the poster boy for hacked, cracked and whack products is going to point at my Sony product a d talk crap. What a snuff.

I just want to let everyone know that I waited online, patiently and bought an Xbox, I also did the same with Sony. I was unbiast and I love gaming. And I have come to the conclusion that Xbox is going to be a fail system. It reminds me of the genesis, which I loved. Except I don't play genesis anymore because Nintendo wrecked them and and currently selling some of this games.

On a side note, my brother didn't get his Xbox online live card because their system was down. I told him that I will buy him a card to go online with Sony


I was also doing this console debate while holding on my vita, because Sony, just like the Nintendo and genesis had a handheld console, where the Zune is a joke and a bad one at that!
I Only Post Everything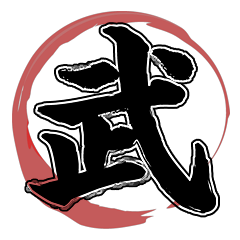 Registered: 03/26/2012
Offline
1062 posts
the_original_se
VP of Gaming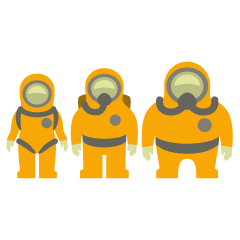 Registered: 12/28/2006
Online
34138 posts
Re: Microsoft store in my mall
Dec 2, 2012
Also, I just got home and I typed this out on my iPhone as I was walking throughout the mall with my older brother. So the spelling might be a bit off.
I still use my Xbox 360 btw. I mean, where else am I going to find something to drink my drinks while I am playing God of War and other awsome sony products. Thanks Mcrosoft!, your xbox makes an excellent coffee table!
Re: Microsoft store in my mall
Dec 2, 2012
I dont care about Kudos there guy. This was my first post, about my experience in the microsoft store. You can have all my kudos, since they are meaningless.
Arguing over PSN and XBOX users maturity is also redundant, being that we are playing video games to kick back and relax. If you want to be all mature, go to work. I play video games to enjoy myself, not be "mature". I do that part 8 hours a day.
Re: Microsoft store in my mall
Dec 2, 2012
---

vctrfs wrote:
I dont care about Kudos there guy. This was my first post, about my experience in the microsoft store. You can have all my kudos, since they are meaningless.

Arguing over PSN and XBOX users maturity is also redundant, being that we are playing video games to kick back and relax. If you want to be all mature, go to work. I play video games to enjoy myself, not be "mature". I do that part 8 hours a day.

---
Getting a litte defensive there? Grow up son, console wars are soooo 2000-Late