Reply
Topic Options
Mark Topic as New

Mark Topic as Read

Float this Topic to the Top

Bookmark

Subscribe
Highlighted
Merry Christmas!!!! Guess who back?
[ Edited ]
10 replies 122 views Edited Dec 26, 2012
Hello ALLLLLLLLLLLL!!!!!!
I'm Santa, just kidding, ho ho ho ho, I hope that was not censored LOL, anyway, you know me, and I know you, it have been long since I take part in any forum activity and talk to you guy, so I hope this is not a bad time to make a return.
So what have happen to me in the last 2 month?
I'm married and is expecting a baby next month, the story about it is quite complicated, but I guess I will save it for one of my random thread
I play a lot of League of Legend, and suck at it
Gain extra 15 pound eating burger
Venture around the web looking for a forum to crash in and have fun, and trust me, you don't want to go into Siliconera forum Yolol
Well what should I put it? The last few month is life changing for me, I'm more mature now than I used to be, but I'm still the crazy lovable person you all know, it's just that I'm not gonna be immature-ish-ness-whatever to be put in- anymore because I have a freaking family now, and that is gonna be tough since I quitted working for McDonald and get a job at Walmart, night shift, yes, with all those weird mart-dwellers LOL.

There is this friend of mine, of course I shall mention his name, Marcus Bank, otherwise known as MJB, you may know him, he's the second most contributor of the Off-Topic forum 2 month ago, and he tell me that " Forum is boring without you, when will you come back ?". Well here is my answer to his question, I'm back and I meant to stay, and god, what better way to make a return than coming back on a random 25th of December night? Lol.
What you're hoping I would do something strange or epic for my return? Well yes, Celebrating 2013, I'm gonna be releasing my Youtube Channel "Life of Kaz" it's a talkshow it about all stuff, games, life, women, Asian culture or stuff, and it will be recorded on my Vita ( Promising bad camera quality) and of course Sony Entertainment of America is not responsible for this promotion
Well that is all, MERRY CHRISTMAS
Re: Merry Christmas!!!! Guess who back?
Dec 26, 2012
---

MJB2348765 wrote:


LOL, who are you and who did you know my name? Welcome Back !!!!!!!!!!!!!!!!!!!!!!

---
I'm a prophet for Korean Jesus, he sent me to make the forum Awesome again
Uncharted Territory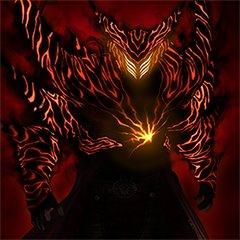 Registered: 12/10/2009
Offline
2011 posts
Re: Merry Christmas!!!! Guess who back?
Dec 26, 2012
Errr, welcome back, do I know you?
Customer Service - 1-800-345-SONY (7669)
Account & billing Support -1-877-971-SONY (7669)
Available Mon to Fri 8am - 8pm PST

Re: Merry Christmas!!!! Guess who back?
Dec 26, 2012
Wow.. for a second I thought you actually got married.
Oh, you're serious. Alright then. Congratulations!
Good to have you back here lightening the mood.
"How do you prove that you exist...? Maybe we don't exist..."