Reply
Topic Options
Mark Topic as New

Mark Topic as Read

Float this Topic to the Top

Bookmark

Subscribe
Highlighted
4 replies 203 views Edited Oct 27, 2012
I know this isnt about Home, but i still wanted to ask the question here, in case someone could help me.
My friend is a huge ACDC fan, and i would like to find the lightning logo so that he could put it on his profile.
I tried to find it on the internet to copy/paste it, but i couldnt find it
If anyone got it or find it, please let me know it would be really cool.
Thank you very very much!!!
Maxx_the_Slash
I Only Post Everything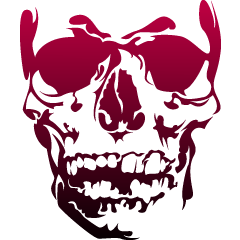 Registered: 05/20/2009
Offline
909 posts
Oct 27, 2012
Someone sent me a message via the PS3 about symbols that aren't normally selectable that you could copy/paste into your comments bar. I still have it, but I checked the ones available none of them are lightning bolts.
I thought I saw someone post animated emotes in their comment bar too, but I don't know how they did it. I'm going to google that now and I'll let you know if I find out how to do it.
---signature---
Thanks to nDreams and the new Xi, my PS3 froze during Xi's download process and put me in a perpetual loop of file restorations every time I start up my PS3. I can no longer play Playstation Home or any of my PS3 games. 600+ dollars spent on Home content, down the ****ing drain. I'm done with Playstation Home, I'm done with Sony, and I'm done with this site, as my current PS3 situation no longer warrants my being here. Bye everyone.
Oct 27, 2012
This is the closest thing I could find to a lightening bolt that could be copied and pasted ϟ. It kinda works ACϟDC. But sadly you can only copy and paste that symbol with a "Real" computer. You can't copy and paste that with a PS3. You won't even be able to see it with a PS3. Almost all the PS3 compatible symbols are in my signature below.
Here's symbols to copy & paste into your friends list comment. ℡ № ª
⇒⇔ ¹ ² ³ ® ™ ‰ © ½ ¼ ¾ ←↑→↓ψ † ‡ ※♪♭♯★ ☆▲▼△▽◆ ◇ ○ ◎ ● ■ □ 回 〓 √∞♂♀ 웃 유
Ω ①②③④⑤⑥⑦⑧⑨⑩⑪⑫⑬⑭⑮⑯⑰⑱⑲⑳ ㎎ ㎏ ㎜ ㎝ ㎞ ㎡ ㏄ ≒ Æ æ η α β ε α₩£ ≡ » « ¶ † εïз ∵
∴ #'〈 〉《 》「」『 』【 】〔 〕ミ 彡 ッ シ!#@ $ %
&()*+,-./0123456789:;<=>?ABCDEFGHIJKLMNOPQRSTUVWXYZabcdefghijklmnopqrstuvwxyz[\
]^_`{|}~¢£ㄻ ㄼ ㄽ ㄾ ㄿ ㅁ ㅂ ㅄ ㅅ ㅆ ㅇ ㅈ ㅊ ㅋ ㅌ ㅍ ㅎㄱ 을 ㄺ卍∃⊥ ∀ Ξ Σ Π 文 ≒≠ ≡≦
≧ⅠⅡⅢ Ⅳ Ⅴ Ⅵ Ⅶ Ⅷ Ⅸ Ⅹ ⅰ ⅱ ⅲ ⅳ ⅴ ⅵ ⅶ ⅷ ⅸ ⅹ¬ ̄ ±∂∩∀∇∠∧∨∩∪∫∬⊂⊃⊥⊿⌒─│┌┐└┘├┤┬┴┼─
━│┃┌┏ ┐┓└┗ ┘┛├┝┠┣ ┤┥┨┫┬ ┯ ┰ ┳ ┴ ┷ ┸ ┻ ┼ ┿ ╂ ╋
AeroVayne
PlayStation Moderator (Retired)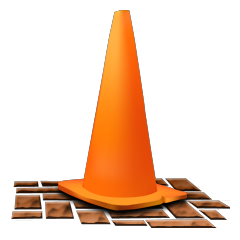 Registered: 07/02/2012
Offline
4213 posts