Reply
Topic Options
Mark Topic as New

Mark Topic as Read

Float this Topic to the Top

Bookmark

Subscribe
Highlighted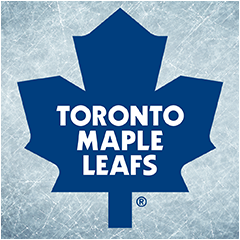 Offline
Re: Leaked PS4 information
---

Joanna_Dark_ wrote:


Some interesting speculation here! One can only hope that PlayStation Home is part of that.

http://www.ign.com/articles/2013/02/01/playstation-4-rumors-spread-following-sony-tease?abthid=510c0...

"Anonymous sources have told both Polygon and The Wall Street Journal that the event will indeed be the announcement of Sony's next console and that Sony is aiming to release the system before the end of the year. The Wall Street Journal suggests that Sony "is planning to incorporate more social gaming aspects into the new machine" and "is more focused this time on the changes in how users interact with the machine.""

---
Really hope and strongly believe Home makes it's way to the PS4, but with a fresh start. Go back to what home use to be with it's actual Playstation game spaces and items, and put less of a focus on 100's of random clothing items we get every month. When I read that though, I get social gaming aspects such as the rumored controller allowing recording for youtube, and tweeting to the world what you just acomplished.
| The Club of Champions | Five years & counting | @ClubofChampions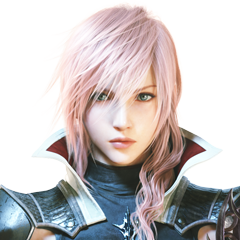 Offline
Re: Leaked PS4 information
Let's hope Home is part of it. I'd rather see a new Home than no Home at all on PS4. I suspect once the announcment is made they'll have to answer specific quesions and Home will most likely be one of them.
Stage_Coach
PlayStation Moderator (Retired)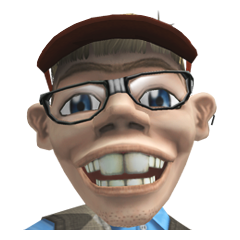 Offline
Re: Leaked PS4 information
---

ILLUMIN-X wrote:


If this is true, Sony has just lost a potential future customer. And it sounds like Home will NOT be included in PS4 either.

I have HOME and its ok but I don't really care for it

Next PlayStation to lock out used games - Report

Sony's 2013-dated new console supposedly code-named Orbis, will boast system that locks games to single PSN account

And so will everyone else, Sony will not be the only Company to do this. You don't think Microsoft won't try it as well.

no backward compatibility for PS3 library planned.

I don't care for backwards compatibility, you want to play a PS3 game, then play it on the PS3 as it was intended. I would rather have them focus on the PS4 features, than trying to make it play PS3 games.

As for the first part of the rumor, multiple sources told the blog that the Orbis will sport some sort of anti-used-game measure. Full Orbis games will be available via Blu-ray disc or as a PlayStation Network download and will be locked to a single PSN account.

Players will not be able to circumvent the system by remaining offline, as the source said users will be forced to be connected to the PSN to boot up their games

Having to be online to play games is stupid IMO, yeah just about everyone has online now these days. Just should not be subjected to having to be logged in the play a game.




---
I made this, want one for yourself? PM me
Re: Leaked PS4 information
I know there are tons of RUMORS, and SPECS people would like to see, and their ideal launch library so I figure I throw my two cents in.
System Memory 500GB
Three disc changer, (read someone talked about that and I liked the idea.)
Sony Playstation 3 items backwards compat. Mainly cause I have the 24inch Sony 3D Monitor, and Sony wireless headset/mic.
Backwards compat (fingers crossed)
please come with an HDMI cable unless it can use the PS3 one.
Maybe launch in three colors: Black, White, and Classic Grey.
Launch line up: Beyonde: Two Souls, Uncharted 4, Metal gear Solid 5, Killzone 4, Final Fantast 13 Versus, and Grand Theft Auto V. Maybe Heavenly Sword II, though God of War Ascension will already be out so that will come down to taste of style. and a surprise JRPG.
If they do all the stated stats wise im fine paying 5 to 6 hundred at launch. Also im not sure if im alone on this but whenever PS4 comes out im buying a launch title incase they decide to remove features with future system releases.
Re: Leaked PS4 information
I believe that sony is not finished tankering with the Playstation 3 thats why the Playstation 4 will be a whole new system. So dont go selling your Playstation 3 to get a Playstation 4. Remeber the PS3 lifespan is 10 years and the PS2 is still selling in other countries. So this means the Playstation 3 lifespan is longer than 10 years. So do get rid of the PS3. Plus sony knows everybody wont able to afford PS4. That why I believe sony isnt finished with tbe PS3. The PS3 might not evn die.
aside from split screen option, a 2 or more monitor system should be included
We may have a wide screen when playing games via spilt screen but would it be great that there is an option to instead of using split screen we can play games in a separate monitor or tv.
each player can have its own monitor while playing in a single console. i hopr this will be included in the development of the PS4
Re: Leaked PS4 information
The PlayStation 3 lifespan is no way 10 years or more. I hope you were joking because if some is still using the same one they bought in 06', it's only been 8 years. Highy doubt anyone is. The newer models are more stable nowadays unlike the older fat boy models. The power switch, fan and disc readers were horrible.
Re: Leaked PS4 information
---

macri007 wrote:


question is there away i can send ideas how to make the PS3 better is there any fax number? or somthing

---
If you have suggestions check out the link below.
http://share.blog.us.playstation.com