Reply
Topic Options
Mark Topic as New

Mark Topic as Read

Float this Topic to the Top

Bookmark

Subscribe
Highlighted
Re: Leaked PS4 information
I have no idea how you choose to decide what I believe, but you are mistaken. Try reading my post # 36. People should read all the way through a thread before commenting.
The above comment is my opinion, unless I state a fact. You can disagree with my opinion, but facts are facts.
Re: Leaked PS4 information
wow, we were talking to julie_love, and were trying to explain that the article that i posted explain how fake the rumors are and nothing else.
there is a little war between companies, and also haters, they could do anything to start rumors to try and affect a company and stuff like that.
If you really read the article, it explains it, it doesnt add onto the rumors.
Re: Leaked PS4 information
MLn_22 wrote:

julie_love wrote:

VioletWinds wrote:

As I said, you are choosing to remain uninformed. This link denies the rumor.

I don't need to follow the link to know it is false information. Let's stick to the topic please. Read my reply at #70 for my take on this thread.

LOL, you missed what she said, the link that i posted is showing how those rumors arnt true.

It explains things too, but like Violet said, stay uninformed.

 
You both obviously believe that being 'informed' involves listening to every rumor having to do with the PS4 that any huckster 'leaks' and taking it seriously. I don't. Consider me to be 'uninformed' and proud of it.
I'm sure we'll see dozens of threads based on falsehoods here over the next couple of years. Have fun analizing them and stressing over the implications of every new ridiculous rumor. I'm going to skip it and remain happily 'uninformed' until Sony actually makes statements about the features of the PS4.
Re: Leaked PS4 information
Michael Pachter also speculated that dancing games would be a fad - a mistake he had to eat crow on. The article does nothing to explain how "fake" the rumors are - it only references one well-known toolbag's opinion on the rumors. He's a paid skeptic, a consumer analyst, and is very often wrong about his speculation - something he admits to in an interview with Eurogamer. He does not have any direct connection with Sony or Microsoft and cannot know whether a rumor was carefully leaked to gage consumer reaction or if it was simply a falsehood released into the virtual ether. Please don't act like your article is the end all be all of this discussion. There's a vast difference between skepticism and cynicism.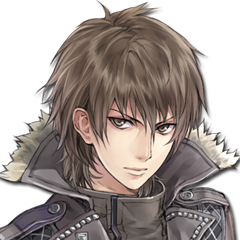 Offline
Re: Leaked PS4 information
And obviously you didnt read it in its entirety either
ImM0Zb0 wrote:

VioletWinds wrote:

Wow...OK. Stay uninformed.

Umm, did YOU read the article that was linked???

It states, "PS4 'Orbis' is fake"

Gee. The uninformed folk turn out to be right.

Score one for uninformed people who don't bother to follow vague rumors and innuendos.

Score zero for those who chase said rumors and rant about the injustices of ...nothing.

My POV: Enjoy YOUR Home experience, without forcing it on those around you.
How did you NOT see this part ?
Currently, both consoles are selling quite well globally, making profit on each unit shifted. Most likely Sony and Microsoft will continue to telegraph to each other for several more years with statements indicating that the companies have no plans to release a console.
This clearly contradicts the entire article by saying neither X-Box nor Sony plan to release a new console...HELLO ?
Can we say PS4 ?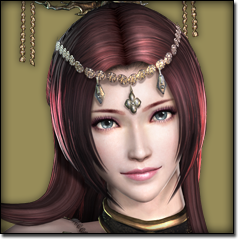 Offline
Re: Leaked PS4 information
Obviously, you have missed the entire point of this thread...
It is NOT news that the PS4 is in development. THAT news is very old indeed.
The ISSUE here is the FALSE RUMOR that the upcoming PS4 will have account locking on the game discs, and the totally unsubstantiated hysteria regarding the disappearance of Home from the upcoming PS4.
The link that the Orbis rumor is fake discusses how a very similar rumor was recently spread about the next generation Xbox...
I read and comprehend very well, thank you, including the topic of discussion going on here...
My POV: Enjoy YOUR Home experience, without forcing it on those around you.
RESPECT is FREE. You will get what you give.
Aeternitas33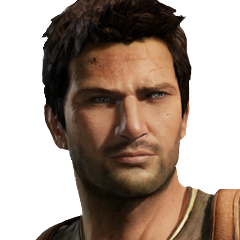 Offline
Re: Leaked PS4 information
Poison_Ivy_XoXo wrote:

What happens when PS4 comes out? Does our PS3's become useless?
PS3s would still be around for a while until they people are no longer purchasing them. Just like the PS amd the PS2. Over time consumers will gravitate towards the next generation console.
Replacement through attrition.

The way you play the game is the way you live your life.