Reply
Topic Options
Mark Topic as New

Mark Topic as Read

Float this Topic to the Top

Bookmark

Subscribe
Highlighted
Re: Leaked PS4 information
Packaging itself adds maybe $1 or $2 to the unit cost of a game. Physical distribution and processing is somewhere in the $5 per unit range, last time I checked. That number fluctuates a lot, because you've got fuel prices involved, so it tends to get padded. Let's say, for the sake of argument, that distribution adds $8 to the total cost. There's $10 gone from the cost right away.
But that still leaves $40 to $50 that you're paying for the bits on the disc. That price is high because the secondary market has forced developers to milk their profits out of first-edition sales, a market that tends to get smaller each year as people choose used titles over new copies.
When it comes to specs and system performance, rumors shouldn't be taken at face value. This issue, however, should be, because it's been a major consideration for developers for several years now. Developers hate secondary sales. Some are already requiring used-game buyers to spend money to activate their used copies on their systems. Rather than let developers come up with a patchwork solution to the problem, Microsoft and Sony are looking for uniform, console-driven solutions. They don't really have a choice in this anymore. Precedent shows three industries that were affected by the secondary market, two of which are near death:
Textbooks: When Barnes and Noble cornered the secondary-sales market for university textbooks, publishers watched their profits collapse. Their initial solution was to price new texts into the hundreds of dollars, knowing that a second edition would never sell in an automated environment where used books could be delivered wherever they were needed. Some publishers tried to negotiate a percentage of used-book sales with B&N, and there may have been a lawsuit around this as well. Their ultimate solution has been to make their texts available through iPads and e-readers like the Kindle at a fraction of the cost of both first-edition and used textbooks, essentially squeezing the secondary market out of existence.
CDs: Not an entirely fair comparison, because CD sales were squeezed by online piracy as well as the secondary market. The music industry responded by raising CD prices to make up for the lost sales, which forced more consumers to look at digital alternatives such as Amazon and iTunes. Physical album sales dropped 24% in 2010 and 2011. Digital is expected to outpace physical in sales for the first time this year.
Movies: Spared by the size of file downloads, the DVD and Blu-Ray industries managed to avoid some, but not all, of the digital squeeze. But as far back as the VHS days in 1989, movie distributors figured out a way to hit their sales numbers in spite of the secondary market: Price aggressively. Selling new releases for $19.99 or less (a number that has held fast since 1989, even though $20 is worth a lot less in today's dollars) allowed the studios to make profits based on a very narrow window of interest. Overstock and remainders are generally blown out for less than $10, in some cases for as little as $2 or $3, six months to a year down the road, making it unprofitable for anyone to try and compete on a large scale as a secondary-market retailer. Indeed, if you look at how the secondary market for movies works, it's all about selection, not savings.
Games: We don't know yet, but the movement toward online/cloud/locked-access distribution is inevitable if the industry wants to avoid what happened to the CD and textbook businesses. The goal is to put GameStop out of the used-game business.
The ultimate goal for most content owners is completely digital distribution. I happen to like physical media, because I can decide when and how I want to use it without worrying about an Internet connection, and the content owners can't alter or remove my physical media in the same way they can take away a digital file. Personally, I think consumers give up too much ownership of what's been bought with all-digital media, but I can fully grasp the business reasons that make it attractive.
Re: Leaked PS4 information
I'm going out and buy one this weekend. Thanks for the heads up. I wasn't aware that it was out just yet. Thanks!
The way you play the game is the way you live your life.


Re: Leaked PS4 information
if they are trying to find ways to get rid of being able to not play used games then it should of been pretty simple for them to get rid of the freezing problem
Re: Leaked PS4 information
crazy_kracker1 wrote:

if they are trying to find ways to get rid of being able to not play used games then it should of been pretty simple for them to get rid of the freezing problem
Two separate issues and two separate divisions.
The way you play the game is the way you live your life.


Re: Leaked PS4 information
The first thing that came to mind was: What about my Gamefly account? I pay a monthly fee to have two games out at a time. Usually I'm not the first person to play these games I receive in the mail. I can look past the fact that if I wanna play these Gamefly games online I have to pay $10. I've even done that on a few occasions if I like the game. If these RUMORS turn out to be true and other consoles follow suit, guess it's bye bye Gamefly!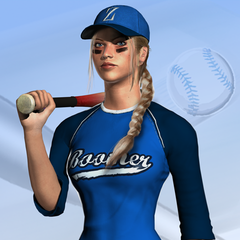 Offline
Re: Leaked PS4 information
HearItWow wrote:

You raise a great point, eXaw...when I buy a game now, it's available to every account on my PS3. I'd expect that to be the case on the new console as well. The license should be associated at the MAC address level, not at the PSN/SEN ID level. 
The problem with that is that if your PS4 toasts out on you, you stand a chance of being locked out of your games. There are ways around it of course, like making sure you register your product so they have the serial number and can switch any games over to the new MAC address level. I'm sure there are other ways as well. But it's out there as a possibility.
Re: Leaked PS4 information
I can understand the loss of PS3 gameplay backwards compatibility. But there is NO CONFIRMATION that Home wont be included on the PS4, and it is theoretically possible and logical for them to include it.
Unlike our game saves, there is certain data that is attached to our user profile email/password. You could enter your email and password on a new ps3, and youd see your friends list, your trophies, and most importantly ALL HOME PURCHASES AND REWARDS.
On the ps4, we could theoretically enter our email and password from ps3 account in order to access our previously accumulated Home content, except with a PS4 resolution face lift.
That explains why its theoretically possible, but its also logically feasable for them to implement this if they want to maximize their profits. The quality of PS3 already rivals high end PC computer games, plays blurays, has built in motion controllers, and has countless dollars worth of content. Its a fact that many people that invested money on Home simply wont see the need to cross over if theres no PS4 Home support because PS3 is currently solving their entertainment needs. In some cases, people have spent hundreds and even thousands of dollars on Home items. Even freebie hunters will be disapointed in a lack of support if they spent countless hours tracking down rewards! The Home beta collector types will still continue to purchase new content on PS4, and new users wont have the issue with investing on the prior console. So, it makes sense to me to include our previous content because it wont detour their future sales at all, in fact it increases it by encouraging the previous customers to cross over.
It can be argued that since Home was in beta it should have been expected to be temporary, but many betas allow a cross over of rank earned during the beta period as a bonus for early participation, and in some cases even give them special skins for guns or player. Also, It would be more understandably assumed to be temporary content if Home was a normal length beta (since early 2008-2012+). Instead we're in a situation where they are selling very expensive content since Open beta mid december 2008. It simply makes no sense to me if that was true. And as a sony fan i would be greatly disapointed. Sure, i could buy a PS4 and consider it a seperate entity, but it would collect dust considering they are pushing Home as a way to be daily connected in a social network. If PS4 has its own version of home without compatibility with our PS3 profile, it will be a total failure of both a Management and Business decision considering it will result in the loss of potential customers and within the capability of the hardware to utilize what we have invested in.
Invisibility in pic below occured naturally during a random error within Home a couple years ago! Me and my friends shirts/pants appeared this way upon login.
Maxx_the_Slash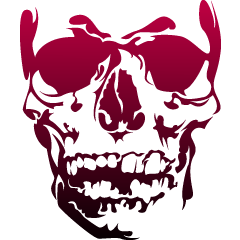 Offline
Re: Leaked PS4 information
ILLUMIN-X wrote:

If this is true, Sony has just lost a potential future customer. And it sounds like Home will NOT be included in PS4 either.

Next PlayStation to lock out used games - Report

Sony's 2013-dated new console supposedly code-named Orbis, will boast system that locks games to single PSN account; no backward compatibility for PS3 library planned.

 Buckle up, Sony enthusiasts. A tipster has told Kotaku that the PlayStation 4 is named "Orbis" and that it will feature an anti-used-game system, offer no backward compatibility with PlayStation 3 titles, and ship in holiday 2013. 

As for the first part of the rumor, multiple sources told the blog that the Orbis will sport some sort of anti-used-game measure. Full Orbis games will be available via Blu-ray disc or as a PlayStation Network download and will be locked to a single PSN account. Players will not be able to circumvent the system by remaining offline, as the source said users will be forced to be connected to the PSN to boot up their games

You can read the rest of the article at the link below.

http://www.gamespot.com/news/next-playstation-to-lock-out-used-games-report-6368582
This has what to do with Playstation Home, exactly?
---signature---
Thanks to nDreams and the new Xi, my PS3 froze during Xi's download process and put me in a perpetual loop of file restorations every time I start up my PS3. I can no longer play Playstation Home or any of my PS3 games. 600+ dollars spent on Home content, down the ****ing drain. I'm done with Playstation Home, I'm done with Sony, and I'm done with this site, as my current PS3 situation no longer warrants my being here. Bye everyone.