Reply
Topic Options
Mark Topic as New

Mark Topic as Read

Float this Topic to the Top

Bookmark

Subscribe
Highlighted
the_original_se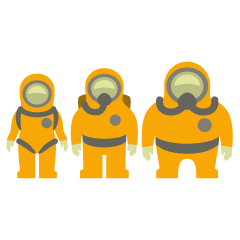 Offline
Re: Kudos or Some Form of Acknowledgement for PMs
Re: Kudos or Some Form of Acknowledgement for PMs
[ Edited ]
---

moblesuit75 wrote:

SNIP


Just a base idea on this. Any feedback, questions, or additional ideas are welcome. Mods, Admins, and Platform Support are all welcome to chime in as well.

Moble

---
Private messages can be deleted. How does this influence your suggestion(s) for their acknowledgement?
PlayStation Consumer Services and Technical Support: 1-800-345-7669
PlayStation Account and Billing Support: 1-877-971-7669
Twitter: @Sweet13Poison | YouTube: Sweetest13Poison | Twitch: Sweet13Poison
Re: Kudos or Some Form of Acknowledgement for PMs
---

the_original_se wrote:


kudos for PMs? seem rather pointless.

kudos are meant to show "good" posts, whats the point of giving a kudos to a PM if you and the sender are the only ones who can see it?

---
Kudos were fine when they were a reserved privilege for 128-bit+ ranks. Once they were opened up to everyone, it was harder to track down good posts. In fact, before they were open to everyone, I used to look at the little column to track down good/interesting discussions. Now, I have them disabled cause they're handed out like candy (and I think the column now only shows it for the OP's post, not total of the thread).
DrGadget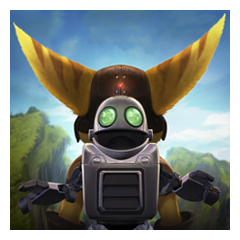 Offline
Re: Kudos or Some Form of Acknowledgement for PMs
On the one hand I kinda like the idea itself, if it wasn't possible to noobspamdestroy it like they did with the regular kudos. Which they would of course.
On the other hand I don't like the idea for a whole 'nother reason. Let's say there's a user (like Guenhwyvar) who makes these brilliant golden PM's all the time to people and deserves a PMudo for them. Only one user would be able to enjoy this golden wisdom. That's too narrow an audience. People should try to post their wisdom in general forum so the rest of us can appreciate it as well.
Now you have me wondering how much sage advise I've missed out on because it was confined to a PM between two other people. So sad.
Re: Kudos or Some Form of Acknowledgement for PMs
---

SweetPoison13 wrote:


---

moblesuit75 wrote:

SNIP


Just a base idea on this. Any feedback, questions, or additional ideas are welcome. Mods, Admins, and Platform Support are all welcome to chime in as well.

Moble

---

Private messages can be deleted. How does this influence your suggestion(s) for their acknowledgement?

---
I don't think it would need to be a KUDOS adding to the overall KUDOS Totals, but maybe a secondary KUDOS, or name it something else all together. Maybe, for the sake of simplicity, have a function that gives no credit, but merely serves as an acknowledgement. Although, the credit would be nice.
If credit could be attached to it, perhaps it could be another factor in the algorithm for Ranking.

I hacked out some snippets from my OP, to readdress what I am finding is a common criticism of the idea as a whole.
I did take into consideration a few thoughts, and I did leave it open to the idea of NO CREDIT being assigned to them. Also, by saying "Perhaps", I meant a possibility, rather than a demand for "Credit/Factors".
I do appreciate the feedback, questions and well, there are a lack of "additional" ideas in here so far.
In an answer directly to SP, yes they can be deleted, they can also be "Ignored". Once a conversation is completely done, there is no reason for it to be necessarily retained in one's sent/received bin. I keep mine, but only so far as if they contain information I might want to go back to.
As far as how this correlates to "Credit" or the "KUDOS", would be why I did allow for the idea of no credit or actual Kudos.
At the core of it all, I guess where I was going; is to have the ability to have a one touch button for acknowledgement for someone's message, rather than hitting reply, and creating a back and forth that could take up time. Instead of hitting reply, then typing anything, (even putting in a emoticon), you could hit a check or a minus, a thumbs up or a thumbs down, or anything to send an answer that would be as short as "yes" or "No".
Just an idea, all the same. I think I have found the consensus on it, and despite the negative response, I am still comfortable with the feedback. You will never know the answer to something or how people feel about anything, if you never pose the questions. That's all, nothing more. I don't mind hearing more either.
Moble