Reply
Topic Options
Mark Topic as New

Mark Topic as Read

Float this Topic to the Top

Bookmark

Subscribe
Re: It's happening again.
[ Edited ]
---

Doppelgangergang wrote:

...They should make it like the old Lithum did, where accounts have to rank up at a certain level before being able to give out Kudos.

---
I'm in agreement with this as well.
In addition to attaining a certain rank, they should also have to reach a certain amount of posts and been a member for a specific length of time before receiving such privileges as being able to give Kudos, post pics, and so on.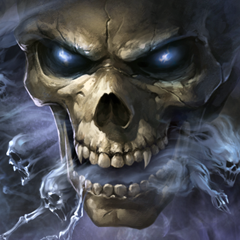 Offline
Re: It's happening again.
Well the picture thing I would disagree on....
In the GT section on the photo sharing thread there was something like you have to rank up in order to post pics.
It ended up almost nothing but links in there instead of pictures, kinda annoying.
And then there was numerous threads from the new ppl asking how to post pictures here.
Im not sure if that is still the case...
Re: It's happening again.
Does anyone recall theses from when kudos were first introduced?
Imperator Danknovaxperaux Divi filius Imp XIII Pont Max Trib Pot XLIX Cos CXVI Primus Signiferi Box-xy Princeps Moderatores Pater Forum
Fabulous!