Reply
Topic Options
Mark Topic as New

Mark Topic as Read

Float this Topic to the Top

Bookmark

Subscribe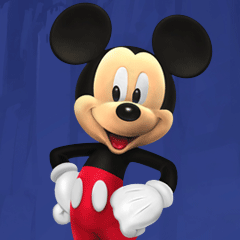 Offline
Re: Is the Star Wars Bluray set region free?
---

CaptainAlbator wrote:


---

theman_714 wrote:


---

JulianMatisse wrote:


Copyright laws are crazy to me. If you buy a DVD legitimately, you should be able to play it in any country you go to.

---

ugh, you have no idea dude, I don't really want to invest in a bluray player either so that's why I rely on my PS3 for that

---

They want you to buy it in your own country, because that's how they make money. There's also licensing and content laws that vary from country to country. So despite the popular belief of "it should be because it just should", it's not that easy.

---
the problem with that for me, is that Star Wars is such a rare and limited thing, the only star wars stuff we ever get here are the games and that's just about it, even the toys are crap or way too expensive, so for me it's either buy online or pirate it (and I really would love the set honestly)
Highlighted
Re: Is the Star Wars Bluray set region free?
Not for nothing, but it works both ways. In the U.S. I couldn't get the DVD set of the BBC series The Inbetweeners for years. I can't get a lot of anime as well. Galaxy Express 999 has been out of print in the U.S. for about a decade. I couldn't get a copy of The Beatles Yellow Submarine for ages, and I still can't get Let It Be on DVD. Even Top Gear can be tough to find.
In a perfect world, yes everything should be playable everywhere, but we sadly don't live in that world just yet. There is a ray of hope, however. There are certain methods of making Blu Ray players "region free". Some are as simple as entering a code on your remote. So there are work arounds, and there's more than enough people out there who are willing to share them with you.