Reply
Topic Options
Mark Topic as New

Mark Topic as Read

Float this Topic to the Top

Bookmark

Subscribe
Highlighted
I need help getting back in the game.
4 replies 102 views Edited May 15, 2014
I was a hardcore player in the N64-PS2 days and God only knows how many hours of Pokemon, MGS2, and Spyro I played... I logged 100 or more hours on a PS1 demo featuring Einheinder one time.
Long story short I played golf and had different friends all thought high school and I missed the PS3 completely. Well, I bought one and played MGS4. I just recently got back into the gaming world last year and **bleep** have I missed a lot. I suck at shooters even though I love them and I can't get one single platinum! I'm in college and I'm in a serious relationship so my play time is sporadic.
Any suggestions on what I could do to get better in general? I don't feel like I have any instincts anymore.
Re: I need help getting back in the game.
May 15, 2014
Your best bet would probably be just to play more and figure out what to do. If you're looking to strengthen your gameplay ability, the only way to do that really is by playing video games. Learn the tricks and conventions of different games. Learn how different enemies are setup and react around you. When poison in an RPG is cast on one of your party members, how do you remove it? When you're ducked behind cover and a whole bunch of enemies are cooking your pressure point... how do you defeat every one of them?
Platinum trophies won't come easy, even for the experienced gamer. If you're looking to earn yourself one of these from any game in particular, either you're going to have to play the simplest games out there... or you're going to have to work for it. There are trophy guides online that should give you a hand in telling you what to do (playstationtrophies.org and ps3trophies.com, for example), telling you about which trophies are missable throughout the game and when is a good time to get the trophy. A lot of games have chapter select, which makes getting trophies nowadays an easier task. Though, not all games play by the same rules, so you're just going to have to figure them out and change your tactics each time if you're wishing to best them.
Legendary_Vicki
Keyblade Wielder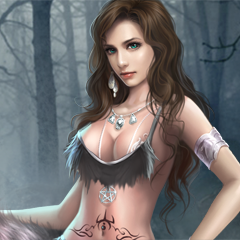 Registered: 05/30/2012
Offline
5454 posts
Re: I need help getting back in the game.
May 15, 2014
There are plenty of games out there that are relatively easy to platinum but they take time, patience and a lot of grinding.
The Walking Dead is a very simple platinum to get, just complete the whole story and ta-da, there's your plat.
Trine 1 and 2 are also very simple platinums to get. Alongside Borderlands 2 and Saints Row 3, although those will take a little more time as there's a bit of grinding involved.
Good luck!
Re: I need help getting back in the game.
May 15, 2014
I've really enjoyed both Dark Souls games. I thought since they were among the hardest I should start there- I can beat them with help. And by help I mean on nearly every boss. I've got the general idea on what to do in any game but my skills are so erratic.
I have a friend that beat O&S (dark souls) by himself on level 15. He constantly wins online matches on Halo and is very very patient. I like rushing and slaughtering everything so naturally I just suck! I can't even S Rank Ground Zeroes on hard... And MGS is supposed to be my bread and butter lol