Reply
Topic Options
Mark Topic as New

Mark Topic as Read

Float this Topic to the Top

Bookmark

Subscribe
Re: I guess I don't belong to next-gen console or games.
I have to say I absolutely am looking forward to next gen and seeing what it has to offer. The potential with techonology is amazing. I would probably get even more involved in the social aspect of it than I am now, but I need to see how it is structured before I can determine that. Then there is the question of having sufficent capital for the console itself.
That being said this will also probably be the first time I consider keeping the previous generation (PS3) as well. I have thouroughly enjoyed my time and experience with the system. Plus there is still always the option for used or downloadable games.
All in all I truly believe this is an exciting time for anyone who is passionate or even mildly interested in the future of SONY and PlayStation!
Re: I guess I don't belong to next-gen console or games.
[ Edited ]
PS2 were the good days. I loved it. PS3 is fun. I loved online Multiplayer when first introduced to it, but I now prefer singleplayer. I can't stand SOME of the tools that play online and act tough. I only play two game online, Uncharted 3 and Battlefield 3.
@ NikeMurphDawg: I feel the same way. Don't feel the need to move up to a new system, Playstation wise, at least not right now. I'm pretty happy with my old PS2. Haven't even moved up to a PS3 yet. Might some day if there are enough good games out on it, but I just haven't been pulled into buying one.
/
FAQ and Rules & Conduct
/
/
FAQ about reports
/
Forum Team info
/
/
WC Forum Resources
/
PSN friends thread
/
Life and Gaming -- My blog
Playstation customer support numbers: 1-877-971-7669 (for billing and Playstation Network); 1-800-345-7669 (for technical support)
ArvindraHerod12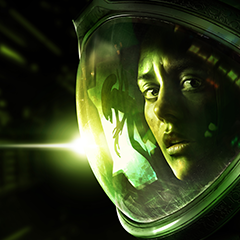 Offline