Reply
Topic Options
Mark Topic as New

Mark Topic as Read

Float this Topic to the Top

Bookmark

Subscribe
Highlighted
Logical_Dolphin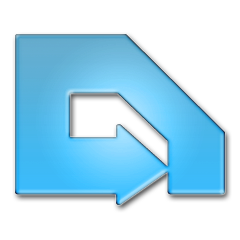 Offline
Re: How many launch units for PS4?
---

JonathanCarabalo wrote:


---

Logical_Dolphin wrote:


---

JonathanCarabalo wrote:


---

Logical_Dolphin wrote:
It is best if Sony pace the supply so it can regularly satisfy demand, without saturating the market. Since Sony isn't going to try a worldwide launch, it probably won't be a problem this time...

---

They didn't do a worldwide launch for Playstation 2 - and demand was a serious problem there.

---

I disagree. Demand for the PS2 was very high during the holiday season when it came out in the US, but after that was over it wasn't that hard to find. Just like with the WiiU....

---

Is that true? I'm guessing you're right. Nevertheless - I was talking about launch - not after launch. I.e. for the several months after launch - the Playstation 2 was not in stock at all. Thus - Sony missed out on like 8 million possible sales - and the accompanying increased software sales.

It's FAR better to have the console at launch - and closest to launch - since the technology is freshest. Thus - 8.5 million launch units for Playstation 4 aughta do it.

---
If people wanted to have a PS2 that much and couldn't get it prior to Xmas, I'm sure they would be willing to wait at least another month to secure one. So I don't think Sony lost many sales at all. Also back then there were plenty of people buying units just to sell on eBay and whatnot just to make some extra cash.
I don't really agree that it is best to buy the console at launch. Technology isn't going to change that much, and games and accessories are going to cost the most. I agree it is the most exciting to get a new console when it first comes out, but after doing that several times with the PS1, PS2, and X360; I found it to be far more prudent to wait at least a year before buying. Because you usually get far better games and beter deals....
Re: How many launch units for PS4?
I'm not getting the PS4. I haven't been impressed with the PS3 lately and the issues on the PS4, will even be worse. Freezing will still be there. Maybe down the road, I might but lately SONY has been a turn off.