Reply
Topic Options
Mark Topic as New

Mark Topic as Read

Float this Topic to the Top

Bookmark

Subscribe
Highlighted
Honestly I see xbox winning again in next GEN
27 replies 318 views Edited Feb 25, 2013
Xbox is always updating there xboxs and adding new things the XMB screen and always changing it. They also have more things that you can do to your account like create and avatar and customize it. They release new content every single day to there uses that they can use. Being able to change your name and not having to restart everything just because you want a new name. he ability to cross game chat and being able to send voice messages make communication so much easier. And don't let me forget the major thing, that you have to pay $60 to play xbox every year. Like if you can't afford $60 dollars a year you shouldn't even own a xbox you should be hunting for a new job.
PS3 on the other hand, kept the XMB screen since it came out. Can on type a 20 letter bio on your profile. You have to pick from pre determined avatar pictures that when they do add more its like once every 6 months. When you want to change your name you have to restart everything like trophies, game saves, online rank, and so much more. Having to create a text chat on psn then typing a message while you in an online game got me killed so many time, but when I get on XBOX I don't have to worry about that. Yes ps3 is free but it lacks the features that the xbox has.
Honestly Sony has a lot to do to even beat what xbox has now, They better pull something out of there **bleep** and do it right to even match all the features that xbox has, Because they clearly lost in this GEN of systems
PS. Im not trying to be on XBOX's side on this because I own both systems and play both of them everyday. Im just trying to state what xbox has over ps3 and how even adding what minor things like cross chat and ability to change name with out restarting could make a ps4 even better competitor to the xbox 720.
Re: Honestly I see xbox winning again in next GEN
Feb 25, 2013
If the was a console with Windows and Office built in it could be very formidable indeed. And if it shipped with a keyboard, monitor and mouse too! Oh boy. Oh wait...
the_original_se
VP of Gaming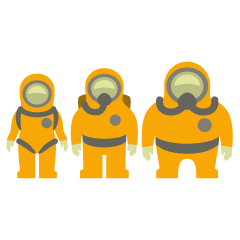 Registered: 12/28/2006
Offline
34147 posts
Re: Honestly I see xbox winning again in next GEN
Feb 25, 2013
what, wasnt one topic about this enough?
http://community.us.playstation.com/t5/Off-Topic-Discussions/The-new-XBOX-will-win-again/td-p/396374...
Re: Honestly I see xbox winning again in next GEN
[ Edited ]
Feb 26, 2013
You cannot judge the next gen by the current gen. If the status quo remained the same every generation I'm sure I'd have a Sega branded console alongside my PS3 which would have dominated this gen because guess what the PS2 did. We don't even know what the Xbox's sucessor will be.
Imperator Danknovaxperaux Divi filius Imp XIII Pont Max Trib Pot XLIX Cos CXVI Primus Signiferi Box-xy Princeps Moderatores Pater Forum
Fabulous!
Re: Honestly I see xbox winning again in next GEN
Feb 26, 2013
Re: Honestly I see xbox winning again in next GEN
Feb 26, 2013
If the Next-box released at a lower price point they wouldn't have to try very hard. With Halo in MS's corner and being as mainstream as it is Sony has a fight ahead of it.
Re: Honestly I see xbox winning again in next GEN
Feb 26, 2013
This thread is bad and you should feel bad