Reply
Topic Options
Mark Topic as New

Mark Topic as Read

Float this Topic to the Top

Bookmark

Subscribe
Highlighted
Having trouble opening your Windows Vista box? (56k)
10 replies 2 views Edited Mar 26, 2007
Source
---
I kid you not, this is for real! So, imagine this scenario. You have just acquired a brand new, shiny copy of Windows Vista and you are just dying to install it on your computer. But first there is one major obstacle standing in your way. Considering that you have managed to get to the store by yourself, or order the preferred Windows Vista edition online, and handled the financial transactions involved, you still have to get through the box.
That's right. The Windows Vista box can be quite a barrier. But fear not, Microsoft has the answer. In fact, the Redmond company has published a detailed tutorial on how to open the Windows Vista box. This "resource" is beyond me. I can't imagine a person that would stare at a $399 Windows Vista box and go: "Now how am I gonna get this thing open?" while scratching his head.
Fortunately, the "Opening the Windows Vista box" tutorial, (be advised this is only for advanced users, IT professionals and highly trained IT personnel!!!) applies to all the editions of Vista. On Microsoft's website this piece of information is served right above the "Which edition of Windows Vista am I using?" question. Well to get this out of the way, if you are holding a light green box with Windows Vista Home Basic written on it, than chances are it's Windows Home Basic. Imagine that! And if you've got a green box then it's probably Home Premium, a blue one can be either Starter, Business or Enterprise and the black one is Ultimate. But again, the edition it usually written down on the box.
Otherwise, you can open Welcome Center via the Start button, click Control Panel, select System and Maintenance, and then Welcome Center.
But I am diverting from our main area of interest. Opening the Windows Vista box is a tricky process and I must advise you against replicating this procedure unsupervised or in your household.
"The Windows Vista box opens with a swing-out section that holds your DVD and manuals. The box has two security seals that need to be cut or removed before it can be opened," Microsoft informed. Here are the actual steps provided by Microsoft for opening the Windows Vista box. Each step is correlated with one of the pictures included below.
1. On the top of the box, cut along the grooves on either side of the Microsoft Certificate of Authenticity label.
2. Peel the red tabbed label off the front of the box and discard.
3. Holding the box with the Windows logo facing you, grasp the red tab on the top of the box, and pull it to the right to open the box as shown.
---
I couldn't help myself from laughing when I read this. If you really need a tutorial on opening a simple box . . .
Santana_is_back
Fender Bender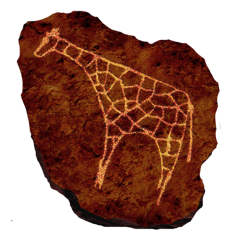 Registered: 05/26/2006
Offline
4060 posts
E-man109~
I Only Post Everything
Registered: 08/16/2004
Offline
1280 posts
Re: Having trouble opening your Windows Vista box? (56k)
Mar 26, 2007
Ignoring the snide attitude that guy had when making his tutorial....that is one cool opening box! I'm buyiong the OEM verion for literally a hundred dollars LESS so,...no box. That box isn't worth a hundred dollar sbut....man...it's cool as hell. Ps3 games should come in a kickass box like that. It's not too late. Remember the first PS2 games? CHANGE NOW SONY!!

playsmartplay
Treasure Hunter
Registered: 12/31/2005
Offline
6766 posts
Re: Having trouble opening your Windows Vista box? (56k)
Mar 26, 2007
lol i usually just rip teh box apart