Reply
Topic Options
Mark Topic as New

Mark Topic as Read

Float this Topic to the Top

Bookmark

Subscribe
Highlighted
Has your taste changed? Story of an awakened Gamer
13 replies 241 views Edited Jan 14, 2013
Has your taste in games changed over this past generation or perhaps the last one? Did you just play one genre of games and mostly ignore everything else? Some people only play Call of Duty, or a sports title or even 1 single racing game. Were you ever like this but your taste in games broadened over time?
Myself I started with mostly platformers on the NES as well as beat'em ups. My favourite series for a very long time as little fella was Double Dragon. I wasn't smart enough to understand RPGs but enjoyed watching my older cousin play them. It wasn't until the SNES that I got into RPGs with Final Fantasy 3. During the Playstation era all I played was RPGs with the exception of Twisted Metal 2, Street Fighter Alpha 3 and Metal Gear Solid. Sure I tried other games but only bought and took RPGs seriously. It helped having a network of about 6 friends who only played them as well so there was no shortage.
Golden Sun was the reason I bought a Game Boy Advance and when Phantasy Star Collection came out I was so pumped to finally play the original game. It was great.
I didn't buy a PS2 until the summer of 2003 and the first 2 games were Dark Cloud 2 and Shinobi. This is the time where my tastes started to expand and I bought and played other types of games. Still buying and playing RPGs but now action games like Chaos Legion and Bujingai: the Forsaken City. Metal Gear Solid was also a constant. At this point in time I had learned of the Dreamcast's ability to play burned games so a friend made me a disc with all the Japanese SNES RPGs that never made it to North America but had fan translations. ( we could use more Dreamcast games on PSN )
PSP just for RPGs and Metal Gear Solid titles.
With the PS3 I went through a transformation. Suddenly I was getting into more genres. It may have been the shortage of RPGs or maybe the quality level dropping but for the most part I was playing everything. I always thought CoD was stupid but I ended up trying it out and enjoying it. Even going so far as to attend the midnight launch for Modern Warfare 3 with a friend. I ignored everything for a good 6-8 months in terms of gaming because of that. Now I'm "clean" and back to single player gaming, my original love.
PSN played a big part in my transformation. PS Plus added fuel to the fire. I scoffed at these downloadable titles and vowed I would never spend a cent on them. Then Hardcorps: Uprising changed that. From there I realized that "hey there are good games on here!" I want to play the old school style of games. I felt like a giddy little kid again despite having my **bleep** kicked repeatedly. So I started buying digital titles that couldn't be bought on a disc. PS Plus sounded like a good idea and it was, because it really opened up the floodgates to games I wouldn't have known about or even bothered looking at. Now I'll give just about anything a go.
Re: Has your taste changed? Story of an awakened Gamer
Jan 18, 2013
My gaming taste has always been broad. If not limited by the capacity of the types of games that were available first out of the batch, the gaming quality has expanded over the years to an eventual mixing and matching state. Playing Darksiders now, do we call this an RPG or an action game? I think it more of an action game myself, even though there is some leveling to be done.
When I had first started gaming, this was way back when the graphics of games weren't in the state we have now. Pitfall is one of my earliest loves. Pixelated, maybe, but who better than Pitfall Harry than to rope over pits and crocodiles? I had a taste for everything from Donkey Kong over to a Sesame Street game.
Puzzles, platformers, and action all around, there was brilliance in Tetris, there was blowing up aliens in Contra, and there was hopping over stoopa Koopa Troopas in the Mario series. Then with the Super NES and handheld years, I'd become familiar with variations of add-ons like the Super Scope and the barrage of connections to the Sega Genesis.
In the PlayStation years I would find a new love with horror games, as Resident Evil frightened but also delighted my affections for zombies. RPG gaming was growing from out of the Super NES charms to a deluge of new PlayStation exploits that lit up my day. The likes of Wild Arms and Final Fantasy became major favorites. Over the years though, I have had a falling out with some genres that I've either played too little or not enough of. Sidescrolling shooters and eventually fighting games would take a backseat. Racing games too have been going the way of the Dodo, as it's been many years since I've last bought one.
There are genres I continue to stick to like glue. But then there are genres that I wish weren't fading, but nevertheless have gone down the drain. Capcom has definitely clobbered the first passion I've had with survival-horror gaming, as Resident Evil is much, much more like an action movie than one stenched in fear. Platformers and RPGs are still around, but specifically my craving for the likes of a wonderful Japanese-designed role-player are often littler when compared to year after year of Americanized action-RPG junk. Why Fallout of the genre when I can scream "YES!" to Ni no Kuni?
I Only Post Everything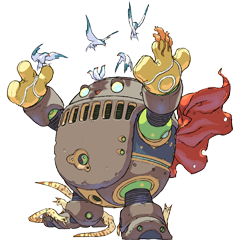 Registered: 02/25/2012
Offline
891 posts
Re: Has your taste changed? Story of an awakened Gamer
Jan 18, 2013
GrayGargoyle
Totally agree with you on Resident Evil. To be honest I thought 4 was really overated. If you're looking for something that's tried and true survival horror, the Fatal Frame series is excellent. Tank like controls included lol. It's on the PS2.
Have you played Hard Corps: Uprising? It's basically anime Contra from the makers of the Guilty Gear series so the graphics are just beautiful but deadly. It's really hard. Thankfully there's Rising mode which is good to learn the levels and has upgrades for your character.
Ni No Kuni is out next week
Re: Has your taste changed? Story of an awakened Gamer
Jan 18, 2013
Yeah, I've played both Fatal Frame and Fatal Frame II on the PlayStation 2 (also known as Project Zero). While good, those games weren't exactly up to the standards Resident Evil originally set for the genre. Killing ghosts was more obnoxious with the camera controls, for starters.
Hard Corps: Uprising is a game I've also gotten through PlayStation Plus. I can't say that game is my kind of thing either. There are plenty more downloadable games on the store, ones you might not have even tried yourself. One of the most ingenious games available (which I bought mostly based on the trailer) back in 2008 was PixelJunk Monsters. It's a strategy game that's actually hard to learn at first, but once you know how to play it the game is extremely addicting and hard to let go of.
Re: Has your taste changed? Story of an awakened Gamer
Jan 18, 2013
There are certainly some game series that have become diluted, such as the Resident Evil series.

Gone are the practical story lines, and now come the fantastical scenarios that make no sense or have much of a background
Furiously Chaosing
Re: Has your taste changed? Story of an awakened Gamer
[ Edited ]
Jan 18, 2013
---

gR3yGh051 wrote:


There are certainly some game series that have become diluted, such as the Resident Evil series.

Gone are the practical story lines, and now come the fantastical scenarios that make no sense or have much of a background

---
Agreed.
RE1/2 & 3, maybe 4 were all very good in my view, but the latest incarnations are as gR3y said so diluted as to almost unrecognizable, the games, the early ones genuinely scared me, now, it's like 'oh well, here we go again, same old same old', know what I mean?
As for the OP's question, no my gaming tastes haven't really changed that much, new games like Limbo & Journey which came out were totally different to anything before them, as was Heavy Rain, I loved all these games, but my gaming tastes remain pretty much the same.
Customer Service - 1-800-345-SONY (7669)
Account & billing Support -1-877-971-SONY (7669)
Available Mon to Fri 8am - 8pm PST

space_cape
PlayStation Moderator (Retired)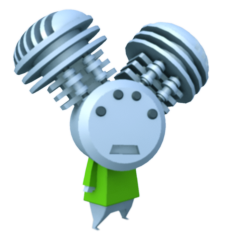 Registered: 07/16/2012
Offline
4145 posts
Uncharted Territory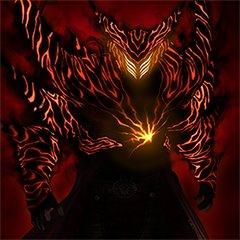 Registered: 12/10/2009
Offline
2011 posts
Re: Has your taste changed? Story of an awakened Gamer
[ Edited ]
Jan 18, 2013
I'd like to say that I did somewhat. During my SNES days I mainly played 2D sidescroller platformers (Super Castlevania IV, Super Metroid, Mega Man X). I can still play these games and have a blast.
On to the PS1, I tried alot of genres I wouldn't normally play, but I still enjoyed them. I played games like "Tekken", "Crash Bandicoot", "Gran Turismo", "Destruction Derby", and "Ridge Racer" on a daily basis. I also got into JRPGs like Final Fantasy VII & VIII and "Tales of Eternia".
After my PS1 Broke, I was left on a gaming break until I got a Gamecube (along with a Game Boy Advance). I didn't really change much as a gamer, except that I got extremely addicted to Pokemon, and that "The Legend of Zelda: The Wind Waker" is one of the best games that I haven't beaten.
I got a DS when it was first released, but nothing changed. The only games I played on it was the Megaman Battle Network game and Pokemon.
I got a PS2 veeery late (in 2006), and during that time, I was playing some of the great titles that I missed (Kingdom Hearts series, Need for Speed: Underground 2, Final Fantasy XII, God of War II). I also got a PSP, but I broke the screen early on.
When I got a PS3 (2011), I began to change as a gamer considerably. After playing "Final Fantasy XIII" (and turned out not to like it much), I started to try out SRPGs such as "Disgaea 3" and turned out enjoying the game (even though some of the trophies take months to get). My 3rd game was "Battlefield 3", played the game to death for about a month, and traded it back in for "Dead Space 2", which I enjoyed much more. I bought "Skyrim" (my 1st Elder Scrolls game), played it to death for about 5 weeks, then traded it in. I also got back into fighters with "King of Fighters XIII", "Super Street Fighter IV", "Marvel Vs. Capcom 3", and "Blazblue: Continuum Shift Extend". After playing "Resident Evil 5", I bought "Dead Island" out of recommendations from friends and ended up enjoying it. One game I've been meaning to play was "Gran Turismo 5".
Currently, I only have a Vita, and all that did was get me back into the genre I enjoy the most - 2D platformers.
Re: Has your taste changed? Story of an awakened Gamer
[ Edited ]
Jan 19, 2013
I've always played a variety of games and genres, but shooters have always been my specialty. However, because of the lack of good shooters recently, I've focused more on different games.

Now I have started playing more Action adventure games, RPGs, and platformers. So, now that I have spent less hours on shooters, I can savor and enjoy the multiple genres that exist out there. It's pretty much awakened my desire to continue gaming and can spend more time to learn the story and lore of multiple types of games out there.

For example, I had played the Uncharted trilogy before and enjoyed it. However, I would go from Uncharted to my shooters, then back again. I didn't really get into the story at that time. Now, that I've been replaying some of the old games, I can really relate, enjoy, and admire the games along with their art and story. I get a sense of "Wow, that was awesome" after I finish a game because I decided to get a bit out of my original strength in games.
I do plan on continueing to play shooters, but also enjoy the many great genres that exist. So much richness in story, characters, and art just waiting to be placed in my PS3.
Re: Has your taste changed? Story of an awakened Gamer
Jan 19, 2013
Used to love playing games like Tekken (PS1 days; early PS2 as well), but then moved over to Sim games.
Later a mixture of shooters and Adventure games (Ratchet and Clank). My tastes have pretty much been the same for the past two years or so.
Sadly I can't quite get back into video games. I have a hard time getting a solid amount of time without interruption or worry thereof.
Would love to be able to dedicate a solid hour to a few online Modnation races, and a couple of hours to the Ratchet and Clank HD Collection. Just can't seem to do it though despite some efforts.