Reply
Topic Options
Mark Topic as New

Mark Topic as Read

Float this Topic to the Top

Bookmark

Subscribe
Highlighted
10 replies 260 views Edited Jun 19, 2013
Hello,
I know this is 0ff-topic. But does anyone know a good quality and affordable distilled water machine that I can purchase online? I would really appreciate any recommendations.
Jun 24, 2013
LOL what is that PS water?
Jun 24, 2013
yes I can help..but its expensive to run electric wise..the company is called waterwise...great company..look them up on the internet. I use it all the time. water is great when its done...send me ps message if you need more info..
Jun 25, 2013
Just as an aside, but it's not all that healthy for you to drink "pure" water, a.k.a. distilled water. If you intake a great quantity of distilled water, you will osmotically begin to remove important minerals and nutrients from you body. If you take in plenty of vitamin and mineral supplements, then you won't really face too much of an issue, but if you don't, then be very careful with the amount of distilled water you drink.
(If you remember the story of the woman who drank an ungodly amount of water to win a Wii and then subsequently died because of it, the death was due to an excess of water consumption. All that water, even though it was not distilled water, washed her body of key nutrients and salts such as potassium. This causes a great deal of harm to your heart and other vital organs that require a precise concentration of salts and minerals in the body. Distilled water will wash these nutrients away at a quicker rate than regular water will. So make sure that you are taking in a good deal of vitamin supplements and other goods in order to keep that balance in check).
Uncharted Territory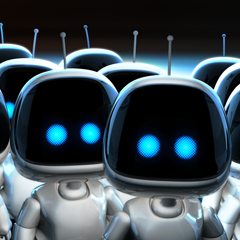 Registered: 06/21/2008
Offline
1419 posts
Jun 25, 2013
---

musicman1234 wrote:


---
Somewhere in my office at work I have a PLaystation Coffee cup I got as a giveaway from pax.
Contact PlayStation Support
Chat with a PlayStation Specialist
Mon - Sat, 6:00AM - 10pm , Sunday 8am-8pm Pacific
Consumer Services and Technical Support____ 1-800-345-7669
Mon - Fri, 8:00AM - 8:00PM Pacific
Playstation Network Accounts and Billing Support____1-877-971-7669
Playstation Forums Support MVP. I do not work for Sony. Just a helpful gamer.
Jun 26, 2013
---

musicman1234 wrote:


---
Ah... I see what you mean.

Sony = Distilled water
Distilled water = Pure, uncontaminated.

That's the truth, for sure. Unlike a certain software company that starts with M.

Gojet-64 is now Encvell. (Gojet-64 is now only used for older games and Vita)
Back up your PS3's and PS4's hard drives!
Try repairing your corrupted hard drive without losing data,
here
.