Reply
Topic Options
Mark Topic as New

Mark Topic as Read

Float this Topic to the Top

Bookmark

Subscribe
Highlighted
26 replies 276 views Edited Dec 8, 2013
Dec 8, 2013
Here's symbols to copy & paste into your friends list comment. ℡ № ª
⇒⇔ ¹ ² ³ ® ™ ‰ © ½ ¼ ¾ ←↑→↓ψ † ‡ ※♪♭♯★ ☆▲▼△▽◆ ◇ ○ ◎ ● ■ □ 回 〓 √∞♂♀ 웃 유
Ω ①②③④⑤⑥⑦⑧⑨⑩⑪⑫⑬⑭⑮⑯⑰⑱⑲⑳ ㎎ ㎏ ㎜ ㎝ ㎞ ㎡ ㏄ ≒ Æ æ η α β ε α₩£ ≡ » « ¶ † εïз ∵
∴ #'〈 〉《 》「」『 』【 】〔 〕ミ 彡 ッ シ!#@ $ %
&()*+,-./0123456789:;<=>?ABCDEFGHIJKLMNOPQRSTUVWXYZabcdefghijklmnopqrstuvwxyz[\
]^_`{|}~¢£ㄻ ㄼ ㄽ ㄾ ㄿ ㅁ ㅂ ㅄ ㅅ ㅆ ㅇ ㅈ ㅊ ㅋ ㅌ ㅍ ㅎㄱ 을 ㄺ卍∃⊥ ∀ Ξ Σ Π 文 ≒≠ ≡≦
≧ⅠⅡⅢ Ⅳ Ⅴ Ⅵ Ⅶ Ⅷ Ⅸ Ⅹ ⅰ ⅱ ⅲ ⅳ ⅴ ⅵ ⅶ ⅷ ⅸ ⅹ¬ ̄ ±∂∩∀∇∠∧∨∩∪∫∬⊂⊃⊥⊿⌒─│┌┐└┘├┤┬┴┼─
━│┃┌┏ ┐┓└┗ ┘┛├┝┠┣ ┤┥┨┫┬ ┯ ┰ ┳ ┴ ┷ ┸ ┻ ┼ ┿ ╂ ╋
deadend123
Welcoming Committee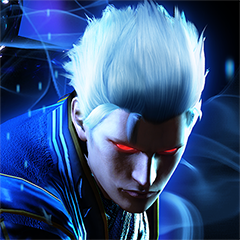 Registered: 08/20/2007
Online
10449 posts
Dec 8, 2013
yes indeed.
[
MVP Terms and Conditions
][
MVP Program
][
My YouTube Channel]
[
Welcoming Committee
][
Motivated, Vigilant, Passionate
]
[
My Power Shall Be Absolute! #Vergil
]
Re: Did you know?
[ Edited ]
Dec 8, 2013
Legendary_Vicki
Keyblade Wielder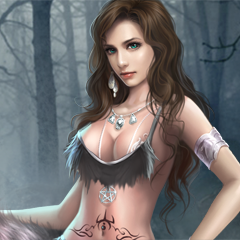 Registered: 05/30/2012
Offline
5454 posts
Dec 8, 2013
I figured this out when I played a[n entirely Japanese] Naruto game at a friend's house.
First I was like "why the hell can't I confirm anything?!" Then he said that I was an idiot and that I was supposed to press the circle button.
I wonder why they changed it when moving to the West?

= = Every day is Kill la Kill day!! = =
Welcoming Committee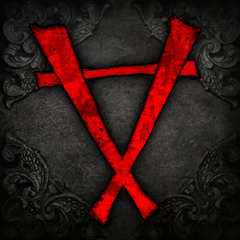 Registered: 06/11/2013
Online
5023 posts