Reply
Topic Options
Mark Topic as New

Mark Topic as Read

Float this Topic to the Top

Bookmark

Subscribe
Highlighted
11 replies 225 views Edited Jun 12, 2013
I think we can program any headset on the playstation and yes some are more difficult than others(Beats by dre) and I also know I post a lot on these forum boards but I wanna know, which headset is the best headset to use? The GameStop near my house are having a deal on these new pulse headsets. Save $50 on them when you preorder or buy the last of us. I was thinking about them because they're wireless and since right now I'm using the wired turtlebeaches P11s, I gotta know people. The ones I have are doing their job and actually aren't bad,it's just I hate wired ones but if you guys can suggest any for this game that would be good. Also if they have longer cords that'll be better.
Thanks
Fender Bender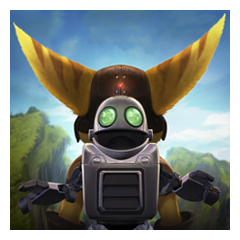 Registered: 03/13/2009
Offline
2477 posts
Re: Best headset to use?
[ Edited ]
Jun 12, 2013
Get the Pulse's
Especially with the discount. Its a no brainer. Your ears will thank you.
I use mine just about every day. They are versatile and amazing.
Please ask me any questions you may have about them. Im a HUGE fan.
Other people will tell you to buy Astros, or some $300 headset. Unless you have money to burn, stick with the Pulses. You will NOT be disappointed.
EDIT: this is what I wrote on a thread a couple days ago...
Yes, the Pulse is really that good. Best $120 i have spent in a while. As for your concerns...
" 1) Battery life. this is my first wireless headset, so I have nothing to compare the battery life to. That said, its not gonna last you 5 straight hours. However, you CAN still use it while its charging. Lots of time I just connect my 3 foot mini usb to my 3 foot usb extension cord. Then, I can use it wired. USB extensions are 10 bucks at the store, and way cheaper online.
2) interfering with Wi-Fi.
This is a real concern to have. However, there is a simple fix. simply buy a USB extension cord (3 feet, 6 feet, really doesnt matter). Plug the USB extension into your PS3. Then, plug the headset dongle into the extension cord. Then, lay the dongle as far away from your ps3 as possible (mine just goes 6 feet to the right of my PS3, on my desk).
By having your dongle away from you PS3, wifi interference wont be a problem. Fair warning though, you WILL have problems (when playing online using wifi) if you DONT use an extension.
Personally, these 2 things dont even register as problems to me. Id recommend a Pulse to any PS3 gamer. I use mine every day. You wont regret buying them. "
--
Say NO to paid DLC maps
Treasure Hunter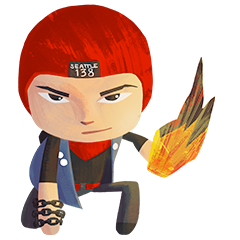 Registered: 03/09/2013
Offline
4945 posts
Treasure Hunter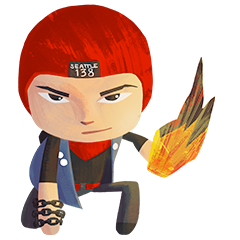 Registered: 03/09/2013
Offline
4945 posts
Jun 12, 2013
---

bsholmes1993 wrote:


And the pulse will have a special setting just for the last of us

---
Is that actually confirmed? I know someone asked Eric (I think) about it.