Reply
Topic Options
Mark Topic as New

Mark Topic as Read

Float this Topic to the Top

Bookmark

Subscribe
Highlighted
10 Gross Ingredients You Won't Believe Are In Everyday Food
[ Edited ]
18 replies 475 views Edited Apr 17, 2013
If you're like me you just shove your face full of whatever tastes good with absolutely no regard for the consequences of my actions. Sometimes I do make an effort to eat healthy and buy things that are organic and 'all natural'. But 'all natural' isn't exactly as appealing as it may sound! Here's 10 disgusting food ingredients that are made from super gross animal and bug parts and juices. Yeah, I said juices. Be prepared to cry, vegetarians!
FYI: Arse = Fancy word for the word @zz
Carmine
What it is: Ground up red beetles
Have you ever eaten anything pink or red? Then you've eaten the carmine-filled abdomen of a bug that was killed by immersion in hot water, or exposure to heat, and then dried and ground up to make things look cherry and strawberry. So basically the two best Starburst flavors are beetle guts. Still better than lemon!
Castoreum
What it really is: Arse glad secretions and urine from a beaver
This ingredient is commonly found in vanilla ice cream and raspberry flavored foods. I guess vanilla does sound more appealing than Arse juice. Glad I've always been a chocolate lover. Please don't tell me that's made from dehydrated armadillo poop.
Isinglass
What it really is: Dried fish bladders
This ingredient gives beer it's appealing golden hue. It's kind of strange to think of your bladder being full of bladders. Also who's job is it to extract fish bladders? Great, now I'm gonna go down an internet research wormhole. See you in a day or so.
Gelatin
What it really is: Boiled down pig skin (46%), bovine hide (29.4%) and pork and cattle bones (23.1%).
So if you get raspberry flavored, you're hitting the gross food ingredient trifecta: gelatin, castoreum and carmine. Mmmm pig skin, ground up beetle belly and Arse juice. Thanks, mom!
Lanolin
What it really is: An oiley secretion found in sheep's wool
Lanolin is commonly used to soften chewing gum. Chew on that for awhile! And then laugh to yourself every time you see someone obnoxiously smacking away on some Bubble Yum. Look at their faces as they savor sheep secretions. Yummy, juicy sheep secretions.
Shortening (in Hostess products)
What it really is: The shortening in Hostess products contain one or more of the following: partially hydrogenated soybean, cottonseed and canola oil, and BEEF FAT.
Maybe it's a good thing these products are going away? I like my desserts beef-free. I also like them to go 'bad' after a day or two, not that they ever last that long...BUT STILL!
L-Cyesteine
What it really is: An amino acid made from human hair or duck feathers
Do you like mass-produced bread products? Who doesn't? You're basically eating hair and feathers. Well not really...but still! It's in there! Maybe I'll jump on the gluten-free bandwagon after all. Are there gluten-free Italian subs and pizza that taste as good as the real thing? *crickets*
Rennet
What it really is: Calf stomach
Enzymes produced from calf stomach are used to make cheese. Why is it that rennet is gross but eating dairy that came from a cow's teets isn't? I guess it's just one of life's little mysteries, folks.
Calcium triphosphate
What it really is: Bone char
Bone char is used to filter and discolor sugar. So basically every granule of delicious sugar we eat has touched the charred remains of 'animals'. I'm adding unnecessary quotation marks to heighten the horror of it all.
Shellac
What it really is: The refined secretions of Kerria lacca insects
Basically any candy that has a shiny outer shell on it is shellacked with bug secretions. Think of that the next time you ask for sprinkles on your arse juice cream cone.
Were you surprised by any of these?
As requested by Renatabls:
shadowstalker100
Uncharted Territory
Registered: 02/13/2013
Offline
1605 posts
Re: 10 Gross Ingredients You Won't Believe Are In Everyday Food
Apr 17, 2013
---

shadowstalker100 wrote:


kaz you post weird things

but they're interesting things

---
Yeah, thank the Internet for that lol
Re: 10 Gross Ingredients You Won't Believe Are In Everyday Food
Apr 17, 2013
Is it wrong that the majority of those ingredients and their sources don't bother me?
Re: 10 Gross Ingredients You Won't Believe Are In Everyday Food
Apr 17, 2013
---

PLYMCO_PILGRIM wrote:


Is it wrong that the majority of those ingredients and their sources don't bother me?

---
i don't either, I don't care if Ice Cream is make from Arse Juice, it's still freaking delicious
itsnotozzyitsozz
Uncharted Territory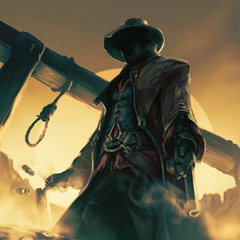 Registered: 09/04/2011
Offline
1468 posts
Re: 10 Gross Ingredients You Won't Believe Are In Everyday Food
Apr 17, 2013
1. So a pink starbust is a carmine abdomen? Wouldn't that just be flavoring...how does a beetle taste like cherry? Oh well, more protein I always say, we eat dead animals, and if you have ever seen an actual animal butchered right in front of you(I have)it makes your appetite go away, but the food still tastes **bleep** good.
2. Really? Arse cream? So all these years scotty was right...anyway, that's disgusting, but if vanilla has arse cream, i'm pretty sure chocolate does as well.
3. Doesn't really surprise me...i'm sure there's a lot of weird stuff they put in alcohol/beer, they put worms in alcohol for an extra kick, so fish bladders don't really matter to me, guess thats why we go pee so much when drinking.
4. Gelatin...okay, this is all really hard to believe, but since it was on the internet, why not believe it, right? If it is made up of all that stuff, it doesn't matter to me, cause I hate jello
5. Not a big fan of gum either, but not surprising they would do this, guess that's why you shouldn't swallow gum, eh?
6. You like your desserts beef free? Theres lots of desserts with shortening, and they taste good nonetheless, the ingredients don't make me want to stop eating twinkies, though, my weight does
7. What? I seriously thought bread was wheat or grain, that you grow, and then make out of that...why in the hell would you have to add hair of feathers? This article is a little too ridiculous to trust :/
8. Well that isn't surprising about the cow stomache, though, I thought cheese came from rotten milk, or whatever the hell it was...anyhow, why does milk taste better? Well, would you rather eat a girls stomache, or suck on her teets? Same with any animal if you had to, i guess...
9. The sugar one is okay I suppose, but this means bone char is in almost any sweet food, since it all has sugar in it.
10. What? Thats absurd to think sprinkles are bug secretions...but even so, I HATE sprinkles, or any topping for that matter, on my arse cream, so i'm fine.
This is all a little too out there to believe...most of these foods I have seen people make by hand, like bread for example, and no hair or feathers were used. Maybe this article pertain to certain countries, or certain food companies, but not all food is made out of this disgusting slop.
But even so, we humans have weird taste buds indeed
----------------------------------------------------------------------------------------------------------
Re: 10 Gross Ingredients You Won't Believe Are In Everyday Food
Apr 17, 2013
---

itsnotozzyitsozz wrote:
1. So a pink starbust is a carmine abdomen? Wouldn't that just be flavoring...how does a beetle taste like cherry? Oh well, more protein I always say, we eat dead animals, and if you have ever seen an actual animal butchered right in front of you(I have)it makes your appetite go away, but the food still tastes **bleep** good.

2. Really? Arse cream? So all these years scotty was right...anyway, that's disgusting, but if vanilla has arse cream, i'm pretty sure chocolate does as well.

3. Doesn't really surprise me...i'm sure there's a lot of weird stuff they put in alcohol/beer, they put worms in alcohol for an extra kick, so fish bladders don't really matter to me, guess thats why we go pee so much when drinking.

4. Gelatin...okay, this is all really hard to believe, but since it was on the internet, why not believe it, right? If it is made up of all that stuff, it doesn't matter to me, cause I hate jello

5. Not a big fan of gum either, but not surprising they would do this, guess that's why you shouldn't swallow gum, eh?

6. You like your desserts beef free? Theres lots of desserts with shortening, and they taste good nonetheless, the ingredients don't make me want to stop eating twinkies, though, my weight does

7. What? I seriously thought bread was wheat or grain, that you grow, and then make out of that...why in the hell would you have to add hair of feathers? This article is a little too ridiculous to trust :/

8. Well that isn't surprising about the cow stomache, though, I thought cheese came from rotten milk, or whatever the hell it was...anyhow, why does milk taste better? Well, would you rather eat a girls stomache, or suck on her teets? Same with any animal if you had to, i guess...

9. The sugar one is okay I suppose, but this means bone char is in almost any sweet food, since it all has sugar in it.

10. What? Thats absurd to think sprinkles are bug secretions...but even so, I HATE sprinkles, or any topping for that matter, on my arse cream, so i'm fine.

This is all a little too out there to believe...most of these foods I have seen people make by hand, like bread for example, and no hair or feathers were used. Maybe this article pertain to certain countries, or certain food companies, but not all food is made out of this disgusting slop.

But even so, we humans have weird taste buds indeed



---
It may be hard to believe that why I put the ingredient name so that people can cross check with Wikia
I happen to found about this article in a magazine, and though, maybe edit it with my sense of humor and post on the forum