Reply
Topic Options
Mark Topic as New

Mark Topic as Read

Float this Topic to the Top

Bookmark

Subscribe
Highlighted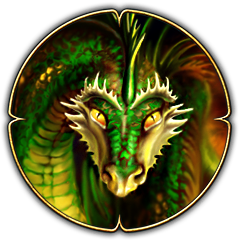 Offline
Re: The Ni No Kuni Progress Thread
Spent 3 or 4 hours playing in the Casino after finishing up with Hamelin's story portion. Worked a few more quests and reached the Sky Pirate lair. I also started writing up my review of Ni No Kuni.
I did discover that you don't have to tame all 250 monsters for the Trophy as long as you metamorph them. So that can cut some time off for anyone working that Trophy. Reckon I'll be working on a Trophy guide for this game too
So far nothing is really difficult other than finding all 100 hidden treasures. Ni No Kuni is simple, yet elegant and fun. So many old school nods so far.

Loving the game.

Bioshock: Infinite My Review
the_original_se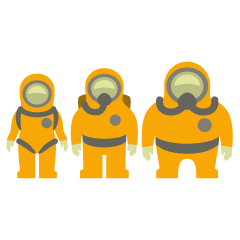 Online
Re: The Ni No Kuni Progress Thread
beat Shadar and am moving on in the story, this game is a pretty long game.
currently main characters are at level 60 with my main stage 3 familiars at around 40-50. got a Dinoceros yesterday and am leveling him up. currently stage 3 level 14 and he already has around 400 attack power and 300 deffense, he takes A LOT of exp to go up one level though.
probably wont post any more story progress to avoid spoiling stuff for you guys.
Re: The Ni No Kuni Progress Thread
[ Edited ]
Finally got a nice little session in tonight. Just arrived at Al Mamoon. Cleared all the errands and bounties in Ding Dong Dell as well as all but 2 of the hidden treasures. Found 3 of the hidden treasures in the desert and will find as many as possible next visit. I'll likely do that before advancing the story or picking up errands.
My levels are: Ollie 15, Mite 15, Lamahl (sp?) 14 and Sid 12. Such a fun game!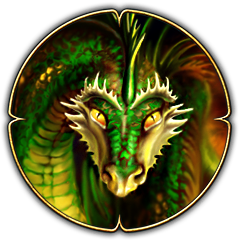 Offline
Re: The Ni No Kuni Progress Thread
On my way to finding the 3rd stone. I"ve found 90/100 of the treasures so far. I've tamed over 100 different species, including ones I've metamorphed. Done a lot of the quests and hunts. I just opened up the 3rd and final row on the Merit card rewards. First one of those I plan to get is the one that ups my chances at taming the monsters. (Or rather ups the chance they'll let me tame them.)
Bioshock: Infinite My Review
the_original_se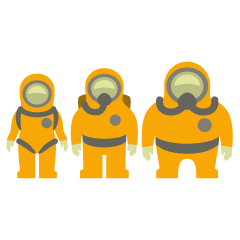 Online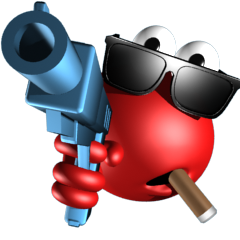 Offline
Re: The Ni No Kuni Progress Thread
I have just rescued Ding Dong Dell's Meowjesty and am now starting to do some side-quests.
Re: The Ni No Kuni Progress Thread
Taking my sweet time with this game. 26hrs + in and I only just finished Fairyland, and beat the Royal Jelly. Havent maxxed out a single familiar yet, i think I only have 2 that have even reached meta stage 2. Thats Mitey and the bird like thing you get with the armor it holds on its hands.
I just named him Boss....lol.
Figuring ou how to properly nail down the "taming" aspect is a pain in the **bleep**, it should be more than a "random" occurence, especially since a trophy is involved.
Also, is it just me, or is MP really hard to come ny? I mean, a strong coffee only yields you 30mp....thats at best 3 spells, ssing as your first heal only gets you 30hp.....so its a wasted speel, since a loaf of bread yields the same, and conserves the mp.
Enemy weaknesses and Familiar taming are my only concerns so far.
Re: The Ni No Kuni Progress Thread
Also, as a quick tip....
Not mentioned in the guide or the settings...
At first I found it a pain in the **bleep** to use my left thumb to run around, and then use my right thumb to navigate my in battle menu....spells, provisions etc...
Use L2 and R2....works wonders.
Also, yes, get the JUMP action....MOST people say its pointless....I cant remember how many times this has helped me in a battle. Enables you to cover twice the distance...
Awesome for the quick getaway if in need of a heal.
Also works great for chasing down that familiar on the open map you want to tame, or need for a side quest....
hop hop hop!
Re: The Ni No Kuni Progress Thread
I got a bit further today, 6:56 in.
I just finished the Temple of Trials and I'm making my way back to Al Mamoon. Did anyone else hate Supreme Sage Solomon as much as me? God, that kid is annoying. And I get the feeling I'll be seeing a lot more of him.
Anywho, I'm FINALLY to the point in the game I've been waiting for. It looks like the Familars and all things related to then have finally opened up completely. I can't wait to start obtaining mor familiars and playing around with my lineup. The Pokemon fan in me is incredibly giddy right now.
Speaking of Familiars, here's some stats:
Oliver- Lv. 15
Familiars:
Mitey (Mighty Mite)-Lv. 1
Esteban (Thumbelemur)- Lv. 15
Hans (Boggly-Boo)- Lv. 1
Esther- Lv. 12
Familiars:
Gogo (Drongo)- Lv. 13
Juarez (Seed Sprite)- Lv. 14
As of right now, I'm planning on making Oliver's Familiars my tanks, if you will, and Esther's Familiars will play the support/magic roles. This battle system may not lend itself to that kind of segregation, but we'll see how that works. I wish there was an easier way of telling what Familiars are compatible with whom other than those silly sprites in the menu.
Re: The Ni No Kuni Progress Thread
[ Edited ]
Is there new game + mode? like we get to keep some stuff from the beginning?
I'm still at Hamelin. Just grinding now I got Oliver to lvl40. Have 6 of the Familiars in their final form.