Reply
Topic Options
Mark Topic as New

Mark Topic as Read

Float this Topic to the Top

Bookmark

Subscribe
Re: Ni No Kuni
[ Edited ]
Mar 5, 2013
I loved it. Still working on getting the Platinum Trophy.
I really liked how Oliver's character is a bit of a change in comparison to how JRPG protagonists are usually portrayed. The game is just very heartfelt and genuine. Well worth the money and makes me wish that Level-5 would make a sequel to Rogue Galaxy.
Re: Ni No Kuni
[ Edited ]
Mar 5, 2013
Ni no Kuni: Wrath of the White Witch is the best role-playing game that I have played in a long time. It is actually one of the few role-playing games in the 7th video game generation that I cared enough to purchase on day one and play on a regular basis. I wouldn't hesitate to recommend this video game to anyone looking for a more traditional role-playing experience. It was an excellent addition to my video game collection.
Twitter: @Sweet13Poison | YouTube: Sweetest13Poison | Twitch: Sweet13Poison
PlayStation MVP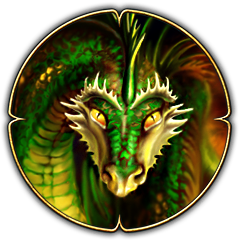 Registered: 04/18/2007
Offline
11260 posts
Mar 5, 2013
It is an extremely great game. There have been (in my opinion) many very good games this generation but few that I would label as "must buy" games. This is one of those very rare games. Much like Persona 4 Golden on the Vita, Ni No Kuni is one game no self respecting RPG gamer should miss out on. Even Western only RPG gamers should pick this up.
The music is excellent and impactful. The colors are vibrant. The cutscenes are top notch. Often I felt like I was watching an Anime movie by Studio Ghibli. This what Final Fantasy used to be. Characters that you care about. An invigorating game.

Bioshock: Infinite My Review
PlayStation MVP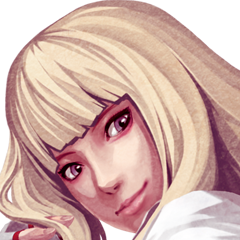 Registered: 04/26/2007
Offline
11590 posts
Mar 7, 2013
As other have said, Ni no Kuni: Wrath of the White Witch is a game that pleases me. It's with vibrant colors and characterizations that the world comes to life. There are funny moments, and times where the hero gets into a jam. While I wouldn't say it's the greatest RPG out there, I'd still recommend Ni no Kuni as a welcome addition to the PlayStation 3's RPG catalogue.
Mar 8, 2013
I love this game! been wanting to play an rpg and Ni No Kuni quench that thirst. This game is so awesome that this was my first plat : D
Mar 11, 2013
Kuni is the only RPG this generation that I thoroughly enjoyed (unfortunately, the FF series took a back seat these past couple years for me). I enjoyed every hour of it and will strive to get the Platinum within the next few months. I'm a huge Studio Ghibli fan so seeing the hand-drawn cutscenes in the style of their work made me extremely happy.
I really can't think of anything wrong with the game.

the_original_se
PlayStation MVP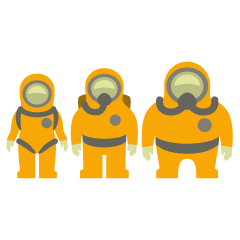 Registered: 12/28/2006
Offline
33901 posts
Mar 11, 2013
only played for a few short hours,but so far its ok.
I do like the art style, am finding drippy to annoy me alot.
Just got past the first castle where you get the second wand from the cat king.
Stopped playing after that due to the combat,not liking that part to much,but im sure once i get more familiars
and higher level everything will get better.