Reply
Topic Options
Mark Topic as New

Mark Topic as Read

Float this Topic for Current User

Bookmark

Subscribe
Re: Save your Cinema Files now!
GOODKyle wrote:

Still willing to help those that don't have the tools themselves to save their Cinema files
GOODKyle has been a lifesaver.
I truly appreciate what you've done so far with the cinema submissions.
I strongly encourage others to take him up on the opportunity if you have cinemas that you need uploaded, or just take the time to watch his video.
He's offering a great service to our community
Re: Save your Cinema Files now!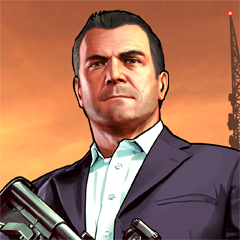 Offline
Re: Save your Cinema Files now!
Since this latest patch, The Lab is littered with hackers and glitchers of all kinds. Just the last match I was in, it had 4 glitchers and 2 hackers in it. Could not kill the glitchers or the hackers. I seen the one glitcher moving like he was lagging, when everyone else was not, I could run right through him, not only that but he had 1 hit kills with an M9, when it looked like the one glitcher was going to jump he just ran instead, along the air to anywhere he wished to go. Noticed 3 other glitchers/hackers floating in mid-air at the top of the level using what looked like dragon sniper rifles, they had 1 hit kills, even if they hit you in the leg, the foot, the arm etc. but do know there was no level at all where they were at. Everyone on our team was ticked off at that one glitcher for glitching the way he was. I myself unloaded 4 clips of M9 ammo into 2 of the glitchers/hackers and they stood there n let me shoot them, they did not have juggernaut on, they did however have god mode on.
Re: Save your Cinema Files now!
---

bdlao wrote:


Since this latest patch, The Lab is littered with hackers and glitchers of all kinds. Just the last match I was in, it had 4 glitchers and 2 hackers in it. Could not kill the glitchers or the hackers. I seen the one glitcher moving like he was lagging, when everyone else was not, I could run right through him, not only that but he had 1 hit kills with an M9, when it looked like the one glitcher was going to jump he just ran instead, along the air to anywhere he wished to go. Noticed 3 other glitchers/hackers floating in mid-air at the top of the level using what looked like dragon sniper rifles, they had 1 hit kills, even if they hit you in the leg, the foot, the arm etc. but do know there was no level at all where they were at. Everyone on our team was ticked off at that one glitcher for glitching the way he was. I myself unloaded 4 clips of M9 ammo into 2 of the glitchers/hackers and they stood there n let me shoot them, they did not have juggernaut on, they did however have god mode on.

---
just report them