Reply
Topic Options
Mark Topic as New

Mark Topic as Read

Float this Topic for Current User

Bookmark

Subscribe
Highlighted
JAK 4 Naughty Dog or Sanzaru Games?
9 replies 1626 views Edited Jan 14, 2013
Dear NaughtyDog, or should i say Dear (Original) NaughtyDog team, I have long awaited my favorite game characters to return in a new game, but instead i am greatly dissapointed to find you failed in attempts to make a sequel of your own game, i realize that you didnt want to disapoint your fans with a complete peice of **bleep** game but i have all the faith in the world that you could pull it off with flying colors, I beg of you not to make a sequel to this new game "The Last of Us" instead pleace regroup your efforts to make another Jak and Daxter game and PLEASE disregaurd any opposing comments your new employees have to say for they do not share the love for the game as your old team and I do. If you are still not willing PLEASE consider selling the name to Sanzaru Games or Insomniac for they are very well capable of doing what you believe you cant do. When I heard of a Jak and Daxter collection remastered in HD I immediatly went to the store purchased a brand new PS3 and the HD collection, this goes to show my love for this game i share with many many others. PLEASE consider my advice as a NaughtyDog fan and as a fellow JAK and Daxter lover. Thank you.
Re: JAK 4 Naughty Dog or Sanzaru Games?
Jan 15, 2013
You might find this screenshot interesting.
It's from Sly4 (Sanzaru games)

https://www.facebook.com/photo.php?fbid=401295549957936&set=a.394576427296515.97944.393529140734577&...



Re: JAK 4 Naughty Dog or Sanzaru Games?
Jan 16, 2013
Thank you Joe! This is exactly why i posted this! I found that exact same thing from facebook and my hopes of a new Jak and Daxter game were lifted! TUT
Re: JAK 4 Naughty Dog or Sanzaru Games?
Jan 22, 2013
I remember reading somewhere that said NaughtyDog announced that The Last of Us is going to be one game and not a trilogy or series. So I think it's safe to say there won't be a TLoU 2 coming out in 2014/2015.
As much as I love the other studios you put up, I feel they wouldn't fit that 'Jak' feel that NaughtyDog has produced. Jak and Daxter is Naughty Dog, Naughty Dog is Jak and Daxter.
To end my post, I'm a big J&D fan as well and I hope ND goes back to the idea of trying to create a long-awaited return to the series.
Nocturnal__Gamer
Treasure Hunter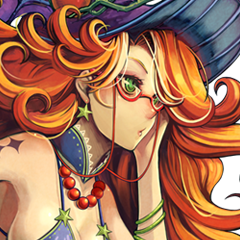 Registered: 02/25/2011
Offline
5310 posts
Re: JAK 4 Naughty Dog or Sanzaru Games?
Jan 27, 2013
As a huge fan of the series, I would love nothing more than to play another game. But I want to be by either Naughty Dog or another studio that well put the same amount of care and love into it. I don't want another Lost Frontier, which just felt rushed out in order to cash in on the name.
Re: JAK 4 Naughty Dog or Sanzaru Games?
Feb 15, 2013
Naughty dog never sell any thing again do you know how terrible crash has become cause of it.Remember jak and daxter the lost frontier know sanzaro did good with sly,and I love sly,but jak is my favorite game series tied with sonic.Sanzaru just isn't jak,NAUGHTY DOG IS JAK.After the last of us,Jak 4 isn't a bad idea.You know it will sell if you do what you did to get uncharted 2s hype.To be honest,realism wasn't what made uncharted 2's hype.It was the jumping exsplostions and guns,and your biggest specialty now,and always graphics and engines(I do love uncharteds physics).Hope last of us has even better physics than gmod rag doll deaths are funny.So if your worried jak won't get the sell show all that stuff you did in uncharted(go insomniac games on those guns to)(sorry to me ratchet and clank beat uncharted 1 2 3 in every thing,but creative platforming and graphics,but a crack in time dang its like art,come on futuristic art),also put a lot of jaks punches kids love violence dang every one loves violence.Jaks for every one until jak 2,but we still loved it cause its jak by naughty dog.You don't have to make a completely different look,remember those CGI covers on jak 1,2,3 do 3's we already got those graphics.Jaks story,and character development beats uncharted,and ratchet and clank future.PLEASE GET THE ORIGINAL VOICE ACTORES.Playstation allstars jak,lord, that wasn't jak he was like a gay version of ratchet(not a slander on gay people,dang IM black why do I have to say this).have more eco power like in one and 3's(just find a way to locate them better,and swich metters.and grand theft open world like jak 2.I was sad when the guards didn't try to kill me in jak 3.Jak should go in to more spots in the universe like jak 3 said.Sorry this took so long,but I might as well give suggestions so your not stuck, I know most of the original creators of jak are gone,but hope you keep jak and do jak 4 soon.Your my favorite game company(scraping that realistic jak project not to screw the series,that's pride naughty dog)Swish sonic team was as good as you then we would have a complete sonic 06 and generation's way your the best you guys are respectable.
Re: JAK 4 Naughty Dog or Sanzaru Games?
Feb 15, 2013
sorry when i was doing spell checks it messed up the end.Wish Sonic team was as good as you,and then we would have had a complete sonic 06 and generations,any way your the best you guys are respectable.
Re: JAK 4 Naughty Dog or Sanzaru Games?
Aug 17, 2014
Hey - honestly I have never played a single Jak game. Ever. So go ahead and trash this commenter's credentials if you wish. But I have played every ratchet and clank, infamous, and sly cooper game out there, and if any game is to be produced by Sucker Punch, Sanzaru, or Insomniac - you can trust that it will be a quality game. (Ive also played uncharted 2 and 3 if that counts any)