Reply
Topic Options
Mark Topic as New

Mark Topic as Read

Float this Topic to the Top

Bookmark

Subscribe
Highlighted
16 replies 1583 views Edited Nov 2, 2012
Just a couple of issues. I have a physical copy of Most Wanted and every once in a while i notice the map doesnt load right away and i sometimes will fall through the map and crash, or the game bugs out while driving and freezes for a second and then continues just fine. Some of the more interesting issues i had was on the final most wanted race it started loading the race and then kicked me back to free roam but i had no UI, and couldnt select anything but i could use the XMB to quit the game and restart. It has not actually completely frozen yet, just odd situations.
Sorry for any typos, using my phone to send this.
Treasure Hunter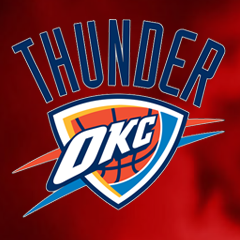 Registered: 09/10/2006
Offline
6665 posts
Re: NFS Most Wanted Issues?
Nov 2, 2012
Re: NFS Most Wanted Issues?
Nov 2, 2012
The PS3 game had already been updated when I first played the game yesterday. No crash bug yet...
What I noticed first is the ultra touchy steering response right off center of the thumb stick.
It's way too sensitive and hard to stay straight or make minor course corrections. I hope they smooth it out in an update.
..

Re: NFS Most Wanted Issues?
Nov 3, 2012
I just experienced losing a bunch of Speed Points. I'm driving the Aventador (Most Wanted 4) and suddenly see that I'm supposedly Most Wanted 6 and can't access the two MW races I've already beaten. Ummm, what..?
Re: NFS Most Wanted Issues?
Nov 3, 2012
I just figured out what happens. I just got my points reset again.
I played for hours and got from 515,000 SP to 742,000 SP. Then I wanted to check my Driver Details and got a message saying that I wasn't connected to Autolog. I connected, aaaaand... was back at 515,000 SP.
Why on earth does this keep happening?! Why can't my current points be uploaded? Better yet, why am I always logged out of Autolog?
This desperately needs a fix! It's extremely demotivating to see 3 hours of play worth of points just vanish. Now I have to play 3 more hours in order to take on the Veyron!
Re: NFS Most Wanted Issues?
Nov 3, 2012
Re: NFS Most Wanted Issues?
Nov 4, 2012
I to have noticed a few screwy things. Most what was already mentioned. But I have had the road blank out a few times. Buildings and trees still there but the road was white, like a white screen. It would then blink a couple times and be back. A little distracting when you are at 210kmh and the road disappears. Over all I am enjoying the hell out of the game though. If any one is looking for someone too beat add me. I may not finish in first but I have fun and hold my own.
Uncharted Territory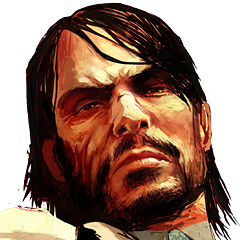 Registered: 07/05/2007
Offline
1643 posts