Reply
Topic Options
Mark Topic as New

Mark Topic as Read

Float this Topic for Current User

Bookmark

Subscribe
Highlighted
3 replies 31799 views Edited Nov 22, 2012
Well sort of. I found this about a 3 months ago (and don't ask how because it just popped out on recommend videos) The game has been cracked and was ported for PC. I'm going to show you a video of it below. The game runs choppy because obviously it's not optimized for PC. I think it's pretty cool but, definitely not better than the PS3 version because of the terrible porting. I mean ehat do you expect from a few people trying to do this? Well what do you think? Extra question(s): What would you do if ND offically released a PC version (forget about their agreement with Sony)?, Would you get it?
>
Renegade_angel95
I Only Post Everything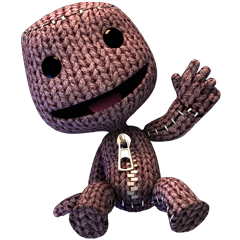 Registered: 05/13/2009
Offline
1011 posts
Nov 22, 2012
So in other words... Virus?
But on the question from the op I wouldn't.
In my PS3 library are nothing but exclusives, I only buy exlsuivesves and that's been my strataagy with the PS3 since I got it.
Here is a quick run down of my opinions on platforms
PS3, wonderful exclusives and free online service that offers quite a lot. My favorite of the gaming platforms.
PC: Any multi platform games almost always run best on PC there are certain games that feel better on consoles but almost anything that is multiplatform and singleplayer I buy PC. I just really dislike the lack of good exclusives non rpg/mmo games, and I love Valve with all my heart but steam is nowhere near what the PSN and LIVE are.
360: Now multiplats tend to do best here, but lately PS3 has been keeping up, when it comes to online shooters this is the way I go (except BF3 I have on PC) COD and FPS alike I buy for this platform, the LIVE experience is far better than steam and quite a lot better than the PSN, but lacks exclusives in the quanity aspect. I still like it a lot though but I play it the least amount.
Btw I don't own a PC, it's a intel Mac but I have windows installed, but I can play the same versions and other PC can play, even though it's not a PC just clarifying that.
BTW, the errors in the above post almost make this not worth posting, Hihi's sig is making this poor ole 500mhz CPU straining and causing me to lag. Just read thugh it.
Nov 22, 2012
Good luck trying to emulate the Cell processor on a PC. Maybe in 2020.
/thread
http://community.us.playstation.com/t5/The-Last-of-Us-Multiplayer/Ping-filter-toggle-SUPPORT-for-less-lag/m-p/40782623