Reply
Topic Options
Mark Topic as New

Mark Topic as Read

Float this Topic for Current User

Bookmark

Subscribe
Highlighted
Prom 2011: What really happened (Image heavy!) (Updated)
[ Edited ]
11 replies 2271 views Edited Dec 18, 2012
If anyone has read a previous post of mine in a thread, I explained that for my prom of 2011 I cross dressed as a prank. Now you may be thinking "why prank on prom? What reason is there" Well you see, I am Homeschooled, and our group doesn't have a place to hold our prom that they own, so what they must do is rent somewhere and the only affordable Friday night to rent the building they had their eyes on was April 1st. You'd be thinking there were tons of funny teens planning on a prank, but there wasn't at all. So I asked my friends girlfriend at the time to find me a dress, and I assumed she would, until a few weeks before prom she said her sister who was my general size (I'm pretty short) wouldn't loan a dress, so I wound up asking my closest female friend at the time for one and she replied "yeah sure, no problem" and we were all set, though I didn't take her seriously and then jokingly asked the day of prom which I helped set up if I could have the dress and she surprisingly gave me one, had it brought to the mens room and everything, and so began the best prom prank I've ever heard/ thought of.
Now, I will admit, this was last moment and risky, there were a ton of things that could go wrong that I didn't think of, from wardrobe malfunction to breaking my ankle and even getting kicked out of school, as my legal school is a "Christian academy" and this could be very frowned upon. But I didn't think of any downsides, including my parents getting very angry with me which I'll explain later.
Now down to what happened: After looking at the dress and shoes I had a problem, the dress looked like it would fit snugly as I'm pretty skinny, but the shoes.... No, it wasn't going to work, so I had a buddy ask a girl in our school what her shoe size is, and what it translated into a mens size, so she kinda knew what was going on, but she delivered and they fit just fine. And the stage was set, and only a handful of people, including my BETA sponsor who was over prom knew about the whole thing, and within 30 minutes away from prom, I see my friends girlfriend arriving from their lunch-before-prom date (I was going stag for prom, I don't really see dating at my age a good idea, as I don't like putting friendships on the line) and I knew it was time, so we headed into the mens room and she began to fix me up, I entered the stall and put it on, it was red and strapless, and I stepped out while she began to fix my hair and stuff the dress with Bra padding's and tissue paper... LOL. I refused the make-up no matter how much they suggested it, I just wasn't going to take it that far.
Now, you'd be surprised at the reactions of the many men who entered the mens room that night, the first victim, a boy about 11-13 and he acted as if he wanted to run out of the restroom screaming, no eye contact whatsoever and I said "sorry you had to see this", following that were several prom attendees as they had just arrived, most guys couldn't relive them self with a girl in the restroom and a man in a dress, and said generic comments such as "awesome" "you're my hero" "wow" and "that is nasty" but the best was a father of two VERY Christian boys at our school, who walked in and yelled "SORRY!!!" believing he had walked in on two girls getting ready.
Now finally, I was ready and all that was needed were my shoes, which Lauren neglected to give me and was about 4 feet from the door and I couldn't get her to get them as it was time to start for seniors. I was okay with it, as it was Senior lead out, and I didn't want to take anything away from them. So while waiting for the big reveal, I begin looking at myself in a mirror, thinking to myself "Something is wrong" I actually kinda felt a tiny bit sick from being nervous, but I was mainly shocked that I didn't look completely ugly, I looked really good. Now during the wait, a man walked in, and I knew him, he was the husband of our founder and administrator and got a good laugh, which eased the thought of being kicked out of school, and he even suggested they dedicate a song to me. Our DJ of the night was very cool, it was Brandon Murray of 102.9, a station in Alabama, he was a DJ at the time and is now serving in the Army... Anyway it was very nice to see I wasn't scoffed at and people realized it was a joke. And within minutes it was time, I was looking for someone to escort me, some of my female friends had dates so I picked a graduate who was taking photography, and I walked out into the dance room...
The faces started from a:
"Oh my God!" to a smirk to a laugh and I walked to a table with a few friends and took the purse which matched the dress, and put my wallet and cell phone in it. They're actually pretty handy. And so it was dance time, I had girls surrounding me, along with a few guys, all laughing and asking for a dance. It was the funniest kinda proudest moment of my life. Now a side note was I mainly focused on school, and I lived far away from most students and wasn't very well known except in BETA where in my first year I actually became quite popular (yeah, I am bragging a bit) but this stunt, made me known school wide, well past just BETA.
And now I present to you, Photos, some will be captioned and some I'll wish you luck on spotting me out because most can't.
Also this thread could very well be removed (men in dresses can be controversial and I don't know guidelines about posting personal photos but what the heck, a few of you guys seemed interested) but I'm hoping against that. Also I suck at making threads, expect some images to not work.
This is Madison and me, I am on the right (I hoped you could tell). Madison is the girl who owns the dress and let me borrow it. Now, she may look funny, or un-attractive here, but don't be fooled by the spray on tan, she is actually very beautiful. I don't know why she got it. Also, she didn't think I had the guts to wear the dress.
Me and a girl named Rachel whom I don't know very well. Actually at all. She just wanted a picture taken.
Me, with various Homeschoolers in the background.
Here I am dancing with my at the time second closest female friend (future girlfriend then ex-girlfriend, another story for another time)
Timothy picked me up, why I have no clue.
This is shortly after I emerged from the restroom, I am talking to Emily (the girl who fixed my hair and stuffed the dress) and Amber (ex girlfriends older sister) and probably a few others. This is one where I could hardly tell it was me until I took a good look.
The cupid shuffle, with Madison and a few other friends not worth going through the trouble of pointing them out.
Again, cupid shuffle. Some of out students lack dancing skills... Me and Madison are probably the best. At least we didn't look completely dumb.
More cupid shuffle, if you can spot me then you'll see I am not amused, they over played this song badly.
Me and Maddie totally had this, but as you can see, Hannah (Red headed ex Girlfriend) fell lol. Poor girl.
ANOTHER cupid shuffle picture, I am not joking about them over playing it, and I am really getting bored with it now.
Clapping, hoping and praying that it's over... But I still look good. ;-)
Finally, doing something different and I was so excited to not be doing the easiest dance in the world. Just noticed that the two girls on the right are constantly lifting their skirts..... I remember them being the ones who were told to tone down the sensual dancing.
Doubt you can spot me, this picture really is irrelevant to me but I had to save EVERY picture with me in it before it got taken down (I'll explain later about the controversy). But if you can spot me (20 points for doing so) I am dancing with my ex and to the left is her date... She later told me she didn't want to go with him but she didn't have a choice because he asked and a few guys who like her are too afraid to ask her. She was implying I liked her, but I really didn't want any romance at all.
This was taken during "Cotton eyed Joe" a western/pop/dance song? You simply lock arms with someone and run in a circle as fast as possible, and let me tell you something; running in circles as fast as you can trying to keep up with your friends (guys, as in guys in actual shoes) is not easy when you're wearing heels, not at all. This is taken as I jumped out of the chaos.
This was probably taken during my reveal early on, but it could be later. I am pretty easy to spot if you've seen the other pictures, but if you showed this to anyone else who hasn't seen me in the previous pictures, I guarantee they will have trouble picking out which is the guy in the dress, even if you told them it was a red dress. I'm not the least girly looking one here, sadly.
The last cupid shuffle picture which I believe was taken during the beginning of the song. Again, kinda irrelevant to me, but I wanted everyone of them saved before it got removed by force.
Well, that is update number 2. I'll probably add more input since this thread actually gets views every so often.
I Only Post Everything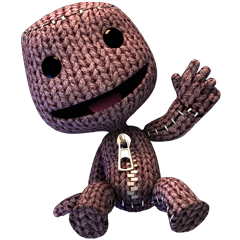 Registered: 05/13/2009
Offline
1011 posts
Re: Prom 2011: What really happened (Image heavy and still in progress!)
Dec 8, 2012
It was fun, but it's an old story... but around my school, it's a legend! It was all good, but my parents did get pretty mad. I'll add more pictures since this thread actually didn't get deleted since I said I would. I'll just have to get at a different computer.
I Only Post Everything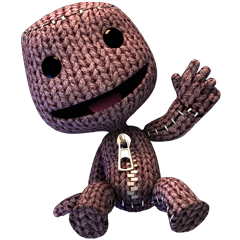 Registered: 05/13/2009
Offline
1011 posts
Re: Prom 2011: What really happened (Image heavy and still in progress!)
Dec 8, 2012
The guy with His arm up? I am pretty sure that's Hunter... He's a character... I do worry about him sometimes.
I Only Post Everything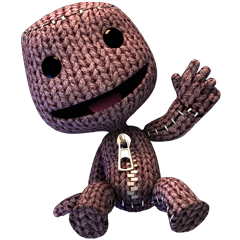 Registered: 05/13/2009
Offline
1011 posts
Re: Prom 2011: What really happened (Image heavy and still in progress!)
Dec 11, 2012
I know I said I'd post more pictures but I lied. Busy doing stuff.
I Only Post Everything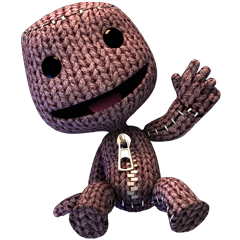 Registered: 05/13/2009
Offline
1011 posts
Re: Prom 2011: What really happened (Image heavy and still in progress!)
Dec 18, 2012
Updated with more pictures with captions whenever it's needed. These are ALL the pictures taken, and only a few of these remain as they have been removed. I'll explain that one day, but it's almost a whole other story on it's own.
Harold-Da-Man
I Only Post Everything

Registered: 09/18/2012
Offline
894 posts
Re: Prom 2011: What really happened (Image heavy and still in progress!)
Mar 20, 2013
Why did I clicky clicky dis? Don't worry about homeschool groups. Mine is ten times more sheltered, I can guarantee it.
____________________________________________________________

"Dann singe ich ein lied fur dich"
Uncharted Territory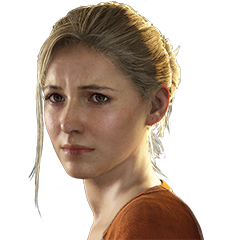 Registered: 05/30/2011
Offline
1603 posts