Reply
Topic Options
Mark Topic as New

Mark Topic as Read

Float this Topic for Current User

Bookmark

Subscribe
Highlighted
PS3 Dualshock 3 issue (controls by itself)
35 replies 154284 views Edited Jun 25, 2011
I just thought I'd post this here in addition to the Playstation Support forums in case anyone here had similar problems.
tl;dr: PS3 Slim, 120gb, Dualshock 3 Controller controls by itself (constantly presses up and left without my input). A temp fix is to plug the controller up to the ps3 with the cable; why does this fix it? is there a perm solution?
Hello!
First off, no my controller isn't possessed by a ghost (to my knowledge)!
I just want to say thanks for any help anyone can provide! Also, yes, I know a common answer will be "just get a new controller" and I will at some point, but I'd rather exhaust all other possibilities before doing that.
Anywho, onto my problem...
So I take pretty good care of my stuff generally, but we all have accidents. Over the past year (since I moved into a new place), I have accidently dropped my PS3 controller, and unfortunately, this house has hardwood floors. At my old place, I had carpet where I did my gaming, so it wasn't a big deal, but everytime it happens here, it makes such a loud noise, and I always hope the controller works next time I turn it on, lol.
Anyways, so after dropping my controller a couple times, I began to experience some issues (and they are getting worse). What happens is my controller basically controls itself sometimes. I'll turn on my PS3, and it nonstops presses Up and Left. For example, if I move the menu over to say, Friends, and set the controller down, the menu will move over to Users and Shutdown. :/ This also happens in games where I'll be playing something and suddenly, my camera is facing up and it won't stop (and my character starts moving toward the right).
Normally, I would just say it's too late and I should get a new controller, but the weird thing is, I found a "fix", but it's only temporary. Plus, the "fix" makes no sense to me (like why it works). When this starts happening, if I plug in the cable (hooked up to the PS3), it fixes the issue and the controls go back to normal. And about 90% of the time, if I unhook the cable after a few seconds, the controller will be fine for a while. The 10% that this doesn't fix it, it just takes a few more tries of plugging in the cable and it eventually works.
Now, what I don't get is this - why does plugging in the cable fix this? Could it be something to do with my battery? The charge is nowhere near dead when this happens. With the research I have found on this problem with other people, some say to press down really hard (with my palm) and rotate the analog sticks, but this doesn't seem to have any effect on my problem.
I'm tempted to take the controller apart and see if I can find out the issue inside, but I'm kinda afraid I will mess it up even more so. :/
Again, thanks for any help or tips you can give me. =)
----------------------------------------------------
I think (NOT sure) that controllers have a little hole on...
Jun 25, 2011
I think (NOT sure) that controllers have a little hole on the back for reseting them. It doesn't say reset, it's just a little hole.
Try pressing that (by inserting a needle), and check if it works properly again.
Edit: And obviously it's not one of the holes with a screw inside it. It's above the sticker.
You should probably connect the controller with a cable after doing this, then remove the cable when it connects to the PS3.
Thanks, I'll try that. :) EDIT: Well, of course, the o...
Jun 25, 2011
Thanks, I'll try that.
EDIT: Well, of course, the one time I turn on my PS3 when I want to test something, the controller is working fine. -_-
I reset it anyways, so we'll see if the problem comes back now. I had completely forgotten to reset it as part of my testing, lol. Thanks for reminding me. I'll test it again in a bit.
----------------------------------------------------
I normally never self-bump my own threads, and I'm sorry...
Jun 26, 2011
I normally never self-bump my own threads, and I'm sorry for doing so this time, but I thought I'd update what happened.
So it just got worse and even my temp "fix" wouldn't help at all.
I broke down and took apart the controller - which I do not recommend people doing because it's a PAIN to put everything back together.
I didn't see anything wrong, but I blew in where the analog sticks went, and after going through the hell of putting it back together, I no longer had the analog issues as before which is fantastic, BUT! There's always a "but" eh?
The problem now is just my R2 and L2 buttons don't feel right. They aren't as springy (I guess that's the term I'll use) and they don't retract fully after I press them. It's playable right now, and I did okay in an Uncharted 2 match just a few minutes ago, but... I'm still tempted to take it apart again and mess with the R2 and L2. Those two buttons are the single reason why putting the controller back together is a pain btw.
Anywho, I thought I'd update in case anyone cared or had any tips (if they have taken their controller apart).
Of all times for this to happen... two days before the Uncharted 3 beta!
EDIT: So I took the controller apart again, and the spring wasn't situated right apparently. So I fixed that and it works great now!
(I'm probably just talking to myself here, but whatever!
)
----------------------------------------------------
Re: I normally never self-bump my own threads, and I'm sorry...
[ Edited ]
Sep 6, 2012
Take it apart fix the l2 r2. When you put it back to gether put them threw the holes then strech the back over the battery. The battery and the l2 r2 buttons are what make it a **bleep**. When you relieze that it's not so much. Also make sure the l2 and r2 are on right. It has a small spring.
Treasure Hunter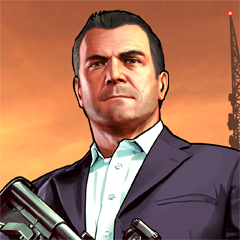 Registered: 12/09/2011
Offline
7372 posts
Re: PS3 Dualshock 3 issue (controls by itself)
Jan 14, 2013
I HAVE THE SAME EXACT PROBLEM. IT HAPPENS WITH MY WIRELESS AND MY CORDED CONTROLLER,
AND IT HAPPENS EVEN WHEN MY CONTROLLER IS NOT PLUGGED IN.
IM STARTING TOTHINK ITS NOT A CONTROLLER ISSUE.
CAN SOMONE HELP, HAVENT PLAYED A DECENT GAME IN WEEKS
Re: PS3 Dualshock 3 issue (controls by itself)
Jan 14, 2013
---

whoishedrizzy wrote:


I HAVE THE SAME EXACT PROBLEM. IT HAPPENS WITH MY WIRELESS AND MY CORDED CONTROLLER,

AND IT HAPPENS EVEN WHEN MY CONTROLLER IS NOT PLUGGED IN.

IM STARTING TOTHINK ITS NOT A CONTROLLER ISSUE.

CAN SOMONE HELP, HAVENT PLAYED A DECENT GAME IN WEEKS

---
lol where do you find these threads? they're quite old
iqbal64255
Hekseville Citizen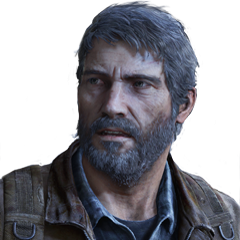 Registered: 07/15/2012
Offline
349 posts
Re: PS3 Dualshock 3 issue (controls by itself)
Jan 15, 2013
^Lol agreed above^
Well quickly just saying but if this is the thing that happened to me, what I did was open up my controller and take out all the parts, carefully, untill I reached this foam-like part. What happens is over time that foam compresses. I'm not going to go in-depth but all I did was roll up some tape and place it over the foam, then re-assembled my controller and tadah! It works again