Reply
Topic Options
Mark Topic as New

Mark Topic as Read

Float this Topic for Current User

Bookmark

Subscribe
uncharted 4 devils triangle
2 replies 154 views Edited Jun 30, 2013
I was thinking drake and elena are finally together no more crazy expeditions or adventures. They are settled down and enjoy life but nathan drakes best friend victor sullivan charges threw their door saying turn on the news. Upon sullys arrival chloe fraizer comes behind sully demanding the news be on. Drake turns on the news and a reporter is explaining how a convoy of ships and aircrafts looking for the bermuda triangle disappear and than a disturbance interrupts and a man comes on stating he wants and needs nathan drakes help. 38 year old nathan explains he's done with the fortune hunter gig and turns off the tv, but chloe demands he turn it back on as he does the man wanting drake says he will arrest drake for illegal trespassing and fortune seeking if he does not help him Or worse cconsequences. Nate sully elena and chloe leave to meet the man in a remote location he reveals he is a secret agent working for an unknown agency and demands drake find out what the bermuda triangle is. After scoping locations such as athens and bermuda ,collecting evidence, and facing numerous threats such as a bermudian patrol team,agents, and pirates. Drake discovers that the bermuda triangle is a path to atlantis the lost continent, and requires a mermaid key to activate a platform hidden in a temple beneath a cave. They key is deep beneath the sea floor in the tomb of plato guarded by siren creatures. After solving clues and puzzles drake and his companions reach atlantis but the man the agent holds a gun to drakes head saying he never wanted to find the missing ships and aircrafts. He wanted to destroy atlantis, take its riches, and gain some type of divine power deep in the heart of the city but atlantean guardians deadly powerful monsterous creatures kill the agent and plan to kill drake but he escapes in time before the city sinks and explodes. As they escape water floods the chamber they came into to find the city luckily charlie cutter arrives with a small plane and saves his friends. Nate asks cutter how he found him and cutter says I heard it all over the news mate, but than all of the sudden the agent comes out of a pool of water with an rpg brave drake engages in combat with him defeats him closes the chamber doors and jumps for the plane flying back to land. Upon landing conversations open out with humour, love, and relief. Not all details are present, if this makes it as a good story which I hope more context detail and events will be added. I'm just giving a summary of my idea.
Highlighted
Matthewsike1st
Uncharted Territory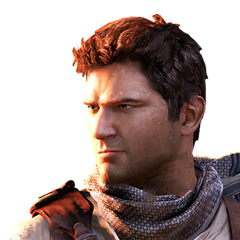 Registered: 08/17/2012
Offline
1747 posts
Re: uncharted 4 devils triangle
Jul 3, 2013
Would it be possible to space out your text a little? Like in different paragraphs? Makes it easier to read.
This months old sig image will remain till the end of days.