Reply
Topic Options
Mark Topic as New

Mark Topic as Read

Float this Topic for Current User

Bookmark

Subscribe
Highlighted
Uncharted Horoscope Game (PLAY NOW)
51 replies 691 views Edited Apr 23, 2012
Follow the steps and be 100% honest and post your complete sentence.
I wanna see what people come out with.
Pick The Number Of The MONTH You Were Born:
1- I married
2- I smacked
3- I slept with
4- I killed
5- I hugged
6- I choked
7- I had an affair with
8- I danced with
9- I had a cigar with
10- I took drugs with
11- I head shot
12- I french kissed
Then Pick The Number Of DAY You Were Born On:
1- Nathan Drake
2- Elena Fisher
3- Victor Sullivan
4- Charlie Cutter
5- Harry Flynn
6- Chloe Frazer
7- Eddy Raja
8- Zoran Lazervic
9- Gabriel Roman
10- Katherine Marlowe
11- Tenzin
12- Atoq Navarro
13- Lt. Draza
14- Daniel Pinkerton
15- Talbot
16- Rameses
17- Karl Schafer
18- Jeff
19- Rika Raja
20- Salim
21- A Decendant
22- A Guardian
23- A Dead Explorer
24- A Dead Agent
25- A Djinn
26- A Tibetan Villager
27- Tibetan Children
28- Dutch
29- Blaine
30- Zorskel
31- Tetram
Finally Pick The COLOUR Of The Top You're Wearing:
White- on a rusty boat at The Graveyard
Black- at a Bar in London
Green- in a marital bed in the Old Quarter
Grey- behind a palm tree in The Oasis
Blue- in a fiery room in the Chateau
Baby Blue- under the waterfall in the Cave
Yellow- on top of a tower in Yemen
Pink- inside a carriage in a Train Wreck
Baby Pink- under the Northern Lights in the Sanctuary
Brown- in a frosty toilet in the Facility
Violet- on top of a moving train at the London Underground
Burgundy- near the fountain in the City Of Brass
Navy- next to an artifact in the Museum
Purple- on top of a bunk bed in The Village
Orange- in a damaged car in The Plaza
Lime- in the kitchen of Highrise
Turquoise- under the moonlit sky in The Temple
Indigo- On a cargo plane in The Airstrip
Other- in the middle of a sandstorm in The Desert Village
No Top- on top of the dome room in the Molten Ruins
Now simply post the sentence you've made below and tell us your story
Re: Uncharted Horoscope Game (PLAY NOW)
Apr 23, 2012
I smacked a Dead Agent at a bar in London.
If that's my strategy against the undead, I don't think I'll last too long in the zombie apocalypse.
Re: Uncharted Horoscope Game (PLAY NOW)
Apr 23, 2012
Awesome
.. I took drugs with Salim in a marital bed in the Older Quarter ..
and I'm still wondering how I got this ring on my finger, where I left my car and where my clothes are.
I had a fight with Salim too, I said his tattoo was sweet and all he said was, dude..
Re: Uncharted Horoscope Game (PLAY NOW)
Apr 23, 2012
Uncharted Territory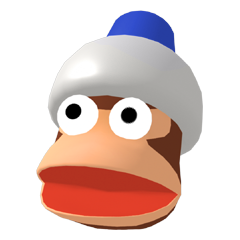 Registered: 07/15/2011
Offline
1590 posts
Re: Uncharted Horoscope Game (PLAY NOW)
Apr 23, 2012