Reply
Topic Options
Mark Topic as New

Mark Topic as Read

Float this Topic for Current User

Bookmark

Subscribe
Man, I totally agree with you! Both games are cool, but I like Uncharted 3's multiplayer and content. Uncharted 2 was more like a continuation of Uncharted 1, so UN3 is totally new and improved Naughty Dog's game. Can't wait for The Last Of Us BTW!
Highlighted
Nocturnal__Gamer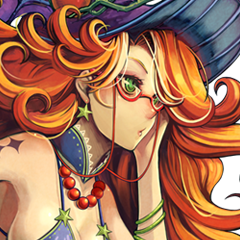 Offline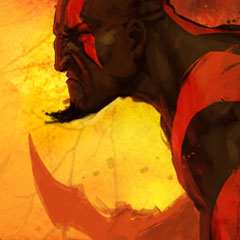 Offline
---

BenjiBoy_09 wrote:


The Uncharted series is amazing and i think one of the best franchise for PS3 and in general.

But which uncharted game is the best out of the Uncharted 2 Among Thieves and Uncharted 3 Drakes Deception.

This is what i think.

Graphics: Uncharted 3
Gameplay (melee hand to hand combat): Uncharted 3
Gameplay (weapon aiming etc): Equal many people think uncharted 3's aiming was terrible and i think **bleep** are they talking about it was basically the same.
Presentation: Uncharted 3 but uncharted 2 still had an amazing presentation.
Sound: Uncharted 3
Story: Uncharted 3 why because uncharted 3 wasnt just about finding the lost city and stuff it was also about nathan drake and sullys bromance and how they met etc.
Characters: Equal, same main characters but in uncharted 2 i really liked tenzin and shafer and in uncharted 3 i really liked cutter and salim
Villian (Boss): Uncharted 2
Multiplayer (Competitive): Uncharted 3
Multiplayer(Coop): Uncharted 3

Multiplayer (balanced): Uncharted 2
Polished: Uncharted 2
Improvement from its predecessor: Uncharted 2

Set Pieces: Equal But i would have to say that uncharted 2 had the best set piece which was the train sequence. But i still think it's equal.


So Overall i think Uncharted 3 is better than Uncharted 2.

But Uncharted 2 is still one of the best games ever and they are 2 AMAZING games that every ps3 owner should own.

So what do you guys think.

feel free to post what uncharted game you think is better out of the 2 and why.

---
HELLL NOOOOOOOO!!!!!!!!!!!!!!!!!!!!!!!!!!
Uncharted 2 is better,
-graphics: uncharted 3
-gameplay (melee hand to hand): uncharted 3
-gameplay (guns aiming): uncharted 2 ... and there IS a difference
-presentation: uncharted 2 hands down
-sound: uncharted 2 hands down (better music)
-story: unhcarted 2
-characters: i prefered uncharted 2, uncharted 3 had way lot of guys.
-villian: uncharted 2
-multiplayer: uncharted 3 i agree wins in both
-polished: uncharted 2
-improvment from its predecessor: uncharted 2 hands down
-set piece: uncharted 3
Overall uncharted 2 WAS & STILL IS the BEST GAME I HAVE EVER PLAYED IN MY LIFE.