Reply
Topic Options
Mark Topic as New

Mark Topic as Read

Float this Topic for Current User

Bookmark

Subscribe
Highlighted
U3 multiplayer full of cheaters
27 replies 2003 views Edited Oct 3, 2012
Hello fans of U3, i think is comes the time to see the true,in the last few mounths this game begain to be full of cheaters...and i think i'm tierd of this,how many peoples report at less one player and nothing happend?it don't care how they cheat:aim boot,rapid fire...and so on,but they has no fault,the naughty dog accept all of this.so...if all about this is about money and they don't do nothing because are scare they loss the customers,now is time for all of us that play fair to ask them nice how we can get our money back,because i spend some money for the game,DLC and others.or maybe they can give us more free tickets for free for us,this is a jok,i don't need that,just make this game more fair,BTW,why you change all the times the weapons when you must solve big problems.
Re: U3 multiplayer full of cheaters
Oct 3, 2012
you are right man, in the last few months everytime i play meet cheaters. what happend with this game? nobody do nothing about that???! NAUGHTY DOG you are gone a loose all the players who play fair. at least me and some of my friends have not play in the last days because of that. If the problem is not solved as soon as possible, i want my money back from the game and stuff i bought too.........
Re: U3 multiplayer full of cheaters
Oct 3, 2012
You have right! Uncharted is become the game of cheater's and i don't like it anymore... I spent a lot's of money on this game i'm a real fan i have platinum trophy of uncharted 1 2 3. I don't understand why Naughty Dog want's to lose all the real fan's of Uncharted. I hate cheater's and i always do... Resolve this problem Naughty dog please! If you don't resolve this problem of cheating you will lose a lot's of fan's like me...
Re: U3 multiplayer full of cheaters
Oct 3, 2012
those guys are right,you changed the multiplayer of this game too many times in the last 6 months,you tried to solve some problems and you generated bigger problems instead...we don't need hundreds of accesories to customize our characters,we just need the game to be fair...in uncharted 2 we had some standard characters that couldn't be customized and that was enough for us players that play every day and spend a lot of money buying all the new things that you guys offer. We are the people that you should listen to,not the casual players that play once in a week or two and complain about the gameplay...what do they know about this game?...here are some of the problems that need to be fixed:
-first of all,CHEATING...cheating became the biggest problem in u3...more and more players with no skills buy those rapid fire controllers and cheat like LOSERS...can't you guys develop a program that can detect who's using rapid fire controllers?..and bann their consoles or at least their accounts?...just to teach them a lesson?...that would be great
-second broblem would be melee...i don't use melee very often...just in emergency situations...i prefer backing up,aiming and shooting...but the sad part is that in five out of ten situations like this...the enemy that shoots blindfire from a pretty big distance,is getting the kill...this game is supposed to be based on aiming and shooting skills...not hand to hand combat...cause this is not TEKKEN or M.K....it should take three times more bullets to kill an enemy with blindfire,and at least three hits to kill a player with melee...that way you can encourage players to aim and shoot,not run around and get kills based on their luck.
That's it for now...those are two of my biggest problems regarding the u3 multiplayer and i think i speak in the name of the entire Romanian community that play this game and spend a lot of time and money trying to have some fun
Thank you ND and i hope you take some measures in the upcoming patches.
Re: U3 multiplayer full of cheaters
Oct 3, 2012
SONY and NAUGHTY DOG wake up, you loose control of the game and sincerely sorry for the game is good but because of these cheaters has become a crap game, should take measures to ensure that, true fans will miss game. YES THIS GAME IS FULL WITH CHEATERS, naughty dog you even play this game to see what is really going on, or do not even care? You took the money and this is?! to be ashamed if you do not solve the problem....shame the game and your work and especially our time spent on this game
Naughty Paw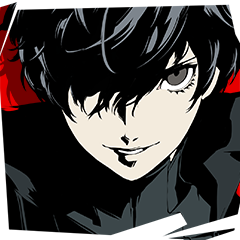 Registered: 12/06/2011
Offline
20641 posts
Re: U3 multiplayer full of cheaters
Oct 7, 2012
Re: U3 multiplayer full of cheaters
Oct 8, 2012
ok they don't have rapid fire controller, but how they kill when the target from opponent is far faaaaaaaar away? maybe you are one of them and you explain this....share to everyone, come one
Re: U3 multiplayer full of cheaters
[ Edited ]
Oct 12, 2012
i have more videos where they kill with target far from opponent, what is the name of this cheat?U3is full with CHEATERS, and don't tell me i have bad connection beacause i have very good connection 27-37 mb download and 17 to 25 mb upload Someone please tell me how they kill you when the target is far away from you? i don't understand this! it' like they have guided bullets this happen only i play against player with high status, high into questions because I find it impossible to have a status like that
Re: U3 multiplayer full of cheaters
Oct 13, 2012
I agree, I get Killed with 1 punch, 4 bullets from m9, AK shooting faster then m9 with rof, 2 shots from gmal, gernades a long ways away, 1 shot from dragon, this is happening more and more lately. The weekends are the worst. I know this isnt from peoples lag it is from server lag. and lately i have noticed you have made it easy for the loosing team to catch up at the end, what is up with that? If is stays like this, it will show me that you only care about the money and not the customers who buy your game.
why would you want us to feel like that, do something about the server lag soon please. I'm at the point that i'm almost ready to quit playing this game that i have played every day sence the game went on sale.