Reply
Topic Options
Mark Topic as New

Mark Topic as Read

Float this Topic for Current User

Bookmark

Subscribe
2 replies 137 views Edited Jun 6, 2013
The Last of Us is getting a ton of perfect scores. It got a perfect score from Edge Magazine. And, that is saying something, because they have only given out 14 10/10 scores prior to TLOU today.
My_Day_As_A_LION
Monster Hunter Registered: 06/06/2013
Offline
31 posts
Jun 6, 2013
ha I picked up a copy of the original splinter cell and i remember 9.6-highest score ever! on the cover. I dont really trust game reviews because 1-it isnt an accurate representation of the quality of the game. there are alot of unoriginal, unpolished games that get great scores. 2-even though it is usually a fair representation of the quality of the game, whether or not it is a good game doesnt mean it will be enjoyable for me. ex: Ihadno fun playing just cause 2, no reason that i didnt like it i just didnt enjoy myself and it got something like a 9.0. mercenaries 2, on the other hand, i have probably player more than any other game both coop and alone and have had as much fun as any other game despite it being an unpolished, glitchy, low-quality game it was FUN. anyway back to the original point it looks like The Last Of Us is going to be phenomenal. It looks like it is a game which uses both the story, characters, and gameplay to work toward the same goal. It is most likely deserving of those scores but you have to remember, OXM probably would find some flaws with it. I guess its just hard for me to trust revies, especially when they are for console exclusives.
rickyEfs_97
Hekseville Citizen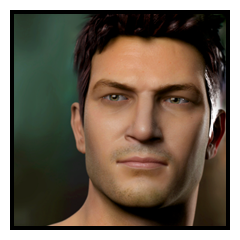 Registered: 02/02/2012
Offline
391 posts
Jun 6, 2013
But 40 something out of the 56 scores TLOU has recieved are perfect.
I predicted this but no one believed me...
Be yourself; everyone else is already taken. - Oscar Wilde