Reply
Topic Options
Mark Topic as New

Mark Topic as Read

Float this Topic for Current User

Bookmark

Subscribe
JMP_SOUL
Naughty Dog Developer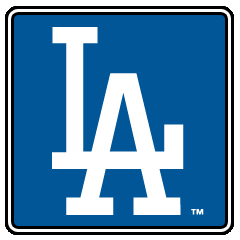 Registered: 09/28/2006
Offline
51 posts
Re: Problem with log on to Naughty Dog
Apr 9, 2012
Is there an error you are recieving when trying to log in?
Would you mind walking me through the steps of what the site does when you try to log in?
Thanks
-Jason
Re: Problem with log on to Naughty Dog
Apr 10, 2012
Has anyone else been unable to view your stats? When I go to Multiplayer for UC2, instead of the field where I can type in any users name, it brings up a generic player stat page. When I go to Match History tab, it brings up a page saying "Error Retrieving Statistics" then I click continue and it brings up the page where I can type in any users name. When I do that, it brings up a completely new page with two pictures on it from UC2 and UC3. I click on pic for UC2 and it brings me back to page to type in any users name. Just going in circles with no results. Very frustrating. Sounds like an error with the server and I have been having this problem for about the past week or so. Any suggestions?
Thanks
Angela
*BUMP* Re: Problem with log on to Naughty Dog
Jul 15, 2012
This is what happens when I try:
There was an error validating your log in. Please try again shortly.

PSN Ticket Error
The page auto-refreshes after a second or two.
This also happens to a friend of mine.
Is is a regional thing? (We both live in Sweden, and have Swedish ISP's).
I use NoScript (but have opened up a few sites which seem relevant). My friend doesn't, and she's tried all kinds of browsers as well.
Jul 21, 2012
For the past two weeks or so I've been trying to log in to check my Uncharted 3 stats. Every time I get the error; "There was a problem validating your login. Please try again shortly.".
It's been like this for days. I've tried every browser I can think of (Opera, Chrome, Firefox, Safari, Internet Explorer) and still can't log in. I can log in fine to playstation.com so I know it's nothing wrong with my PSN ID. I've googled the problem aswell and it didn't get me any answers.
Naughty Dog, please fix this!
Jul 27, 2012
Apparently creating and using a US account allows login to naughtydog.com.
So, it looks (with the very few samples I have) like accounts which are registered to Swedish users can't login. I know it's not a EU-wide problem, since UK folks seem to be able to login.
Also; PSN was partially down yesterday. And rather than the usual PSN ticket error, I got a new message which said I needed fill out some more information in my profile before I could login. Pretty confusing error message.
From the look of it, that's Sony's fault, not ND's. Anywho, if anyone is going to look into the "login from Swedish accounts" problem, you might want to pass along a note on the error reporting as well.