Reply
Topic Options
Mark Topic as New

Mark Topic as Read

Float this Topic to the Top

Bookmark

Subscribe
Highlighted
** Breaking Bad: Season 5 Discussion ** ~SPOILERS~
[ Edited ]
6 replies 1215 views Edited Aug 3, 2012
Hi all,
Since Breaking Bad is due to premiere tomorrow night with it's fifth season, I figured it was about time to create a discussion thread on it so we can discuss the show each week as it airs. I'm really excited to seeing how this show will end and undoubtedly, this season will be extremely intense. Below is the information about the episode that I will update each week:
This week's topic of discussion:
Episode 502: "Hazard Pay"
Air Date: July 29th, 2012
Summary: "Walter moves back into the house, to Skyler's dismay. In Saul's office, Mike meets with him and Jesse to declare that he will handle the business end of the operation while they cook, after which Walter still declares himself to be in charge. Saul shows them numerous potential locations for a laboratory, but none are good enough. Walter decides they will establish a mobile lab, never cooking in the same place twice and using a pest control business as a cover. Frustrated over Mike's dividing most of the money to outside people, Walter accepts the terms, but later hints to Jesse about getting rid of some people in the operation. "
Post your theories and speculation here!
Re: ** Breaking Bad: Season 5 Discussion ** ~SPOILERS~
Jul 18, 2012
Any takers?
I loved how they started the season with Walt in the diner doing business with someone (and how it's farther into the future). It's awesome to see a glimpse of somewhat what is to come but again, it is very vague and I'm excited to see how this goes. The situation with Mike was awesome as well, he acted exactly how I predicted he would act. It really must suck for him since he is essentially stuck in this situation with Walt and Jesse but he is such a good character and I hope they keep him throughout the season.
Lastly, the magnets part was pretty funny. I'm really wondering what will eventually bite Walt in the butt in terms of evidence towards him being Heisenberg. Overall, good start to a season and you know it's only going to get better.
Re: ** Breaking Bad: Season 5 Discussion ** ~SPOILERS~
[ Edited ]
Jul 20, 2012
The first episode was rather strong. I'm not sure how I feel about Walt's transition, however. I read IGN's review and I kind of agree that he has turned into the "alpha male" a little too quickly. He had about three instances in the episode where he didn't seem like himself at all. For example, when he got in Saul's face and when he said that the magnet plan worked simply because he said so. His transition to a darker personality from the last episode of season four to this first episode of season five just seemed a little extreme and abrupt.
Having said that, I did read a well-defended opinion stating otherwise in the comments section of the site. It is arguable, after all, that Walt made his transition, that he crossed a threshold he could never go back to, when he said "I won" to Skyler at the end of season four. From there, it was only downhill for him and he fully embraced the fact that he could never go back to his previous lifestyle, hence the very dark and ominous personality portrayed in the first episode of this season.
Overall, I'm anxious to see more, of course. The opening (with the scenes set in the future) was interesting and I constantly think of what circumstances would lead him to purchase a gun like that (an M60, right?).

Re: ** Breaking Bad: Season 5 Discussion ** ~SPOILERS~
[ Edited ]
Jul 23, 2012
What did everyone think of episode two?
I personally love Mike, almost more-so than Walt at this point. He may be a killer, but he's a smart killer. He recognizes that going down the list and killing all eleven of his men would be absurd. The scene between him and that woman really shows how strong the writing is because I think a lot of viewers catch themselves thinking that such a solution would be wise (I know it flashed in my mind for a second or two). His comment of "I don't know what kind of movies you've seen..." or whatever it was, was great because, like I said, I think a lot of people would expect him to go on a killing spree to clean up any potential loose ends and it's obvious that this would not be a wise decision.
Seeing Jesse break down was kind of sad because Walt did in fact poison Brock. Scenes like that have simply made me dislike Walt more and more. And his actions with the ricin in the beginning of the episode were not encouraging. What exactly was he doing making a new one and placing it behind the electric socket cover and flushing the other one down the toilet? Did he place a fake ricin in the Zoomba and get rid of the real one Jesse was looking for? I guess I was just slightly confused.
Overall, it was a great episode. I love seeing the scenes between Mike and his niece because it's obvious that he deeply cares for her but he's trapped in circumstances that he can't just sweep under the rug. And what a great introduction, right? Seeing that suicide was a very dramatic show-opener.
As always, I'm already anxious for the next episode.
Edit: I now know what Walt was doing with the ricin. Reading IGN's most recent review cleared things up and reminded me of a few things. Here it is: http://www.ign.com/articles/2012/07/23/breaking-bad-madrigal-review

Re: ** Breaking Bad: Season 5 Discussion ** ~SPOILERS~
Jul 24, 2012
Hey sorry for the delayed response.
I absolutely loved "Madrigal" and I feel like we are back in action already. There really is no telling how crazy this show will get at the end of the season but from what we've seen in this episode, I'm really excited to see what's coming. I was really hoping that MIke would stick with Walt and Jesse so I'm glad they made that happen at the end of this episode.
I agree with Argetlam about Jesse breaking down. It was very sad to see because he is misled on a number of levels by Walt who is at this point in the show, pretty evil considering. I'm predicting that either Walt will fess up or Jesse will find out on his own about the terrible things that Walt has put him through. Either way, this show should get wrapped up quite well, but it's hard to tell this early in the season.
Definitely excited for next week.
TrickedOutHoro
PlayStation MVP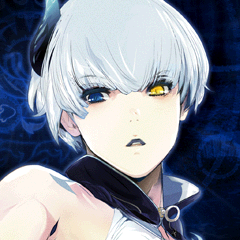 Registered: 02/16/2011
Offline
1234 posts
Re: ** Breaking Bad: Season 5 Discussion ** ~SPOILERS~
Aug 13, 2012
Woah, the end of tonights episode was intense. Can't wait to see next weeks.
Re: ** Breaking Bad: Season 5 Discussion ** ~SPOILERS~
Aug 16, 2012
---

TrickedOutHoro wrote:


Woah, the end of tonights episode was intense. Can't wait to see next weeks.

---
Thanks for responding! I totally agree, I was pretty shocked at the end of this new one. I'll update the episode description soon, I've been really busy the last few weeks.