Reply
Topic Options
Mark Topic as New

Mark Topic as Read

Float this Topic to the Top

Bookmark

Subscribe
Highlighted
Thank you for the music...
[ Edited ]
5 replies 492 views Edited Oct 26, 2012
OMG they shut it down and i totally missed it
Thank you so much critter for your vote for the "the most improved racer"! But it's to much of an friendly honour because there are tons of racers who improved much more.
So MSPR is over and i would like to thank a few people who were really important to me.

Leeds1992:
The first top guy i met on the track, he brought me into MS. Thank you Stuart


apricum:
My first "big" m8 in the early days. We had a couple of cool races but he lost interest soon.

k23a23i23 & deboo:
My early fellow german quick mates.

tinribbs:
I met this bigdog very early in the game where he impressed me very much. Later we had some great side by side races together.

The Motorstorm Big-5:
As a MSMV Rookie i was searching for motorstorm vids on youtube but there were only very few. Finally i found this. Later i saw these names on top of the leaderboards. Legends! I was very happy and proud when i met them for the first time in MSPR while my hands were shaky:

critter80 - The King of the game and my best m8! THANK YOU FOR ALL OUR FUN, RACES and DISCUSSIONS!!!!

Cirrus5005 - Mr. Motorstorm himself, the best motorstormer ever, always helpfull and a great sportsman.

willywayne - he soon found smashing and laughing more interesting than racing. Nevertheless he's one of the quickest.
Tony-T - after some questionable MSPR vids he transformed into a Tekken Fighter
RoyalMark84 - Where is he??

bjswimmer:
The famous boost-glitcher on Badlands (12/2008) brought me to this forum and to my first youtube vid. So thank you swimmer


Axe:
The Forum Father welcomed me kindly and did/do everything to the forum (and to Chris!). Thank you Axe!

die_bart_die:
Thank you for the rig-coasting-thing and some great races.

bigrear:
Another funny great m8 from the uk. This period (2009) marked the peak of the game for me. He smashed his ps3 due to his motorstorm-addiction and cemented it into a building just to buy a new one days later. After this he dissapered and i never heard of him again.

BlackWolves:
First met him on riptide in a room together with deboo. We talked funny **bleep** about him on the mic (in german) before i smashed his bike. Unfortunately he messaged me later "i'm german too"
. I was unaware of this cooming bigdog.

joban123:
Thank you for some great fun races and all your work to the community!

Lewis_Hamilton_:
We had some races together and it became more and more hopeless for me to compete. Sure one of the very best stormers! Thank you for the racing lessions and the lemon pledge series.

Smrtb0mb:
Together with Cirrus he represents Mr. Motorstorm for me. From the beginning to the end: ... improved, improved, improved and did a lot to the community. But something is missing: a pic


bolkie:
What can i say? By far the coolest, funniest and most friendly racer ever! GO BOLKIE!!!!


dawg4231 & dani & remzfire:
3 great funny racers and motorstorm legends! Always a pleasure and honour for me to join their king-rooms.
ninja:
We had a couple of races and discussions. Later pm's about his illness. He had some hopes. Life is cruel. RIP

brian/fejka/etnies:
Unfortunately a little late in the game from my point of view. I vote for you as the most improved racer! (Together with critter, dawg, dani and remz). Brian where's your 16 hour cinematic youtube motorstorm all time tribute video???

misslabel:
C'est bon c'est bon, Geramont Geramont, Julie! Miss your sweet voice and vehicle handling. Hey critter how far is Nantes?
... and thanks to all the other great guys like wildheart, babs, gravity, russein, soup, bombora, jerony, missapril, elixus, distortion, dawnrazor, shawawa, coldplay, snookee, oleskoolz, cetramida, lillo, angron, tk, optimus, Its_Me_T, speedee, regulator and many many more.

And not to forget pnugg, Zooyork, maik_m,
You can **bleep** me to!

Thank you guys!
hburg32
And now, the end is here. And so I face the final curtain. My friend, I'll say it clear. I'll state my case, of which I'm certain. I've lived a life that's full of love. I traveled each and ev'ry highway. And more. Much more than this, I did it my way
joban123
I Only Post Everything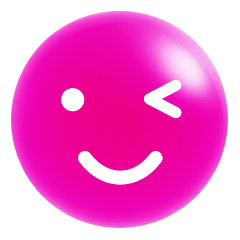 Registered: 04/20/2009
Offline
893 posts
Re: Thank you for the music...
Oct 27, 2012
Always loved to race with you.
You did a lot to pull me in to the MS community - Thanks!
Still hope we both stumble over some new game where we can continue this MSPR experience.
Check this out, if you like Motorstorm Rankings

RIP MSPR - Burn in hell Sony

Etnies_1996
Hekseville Citizen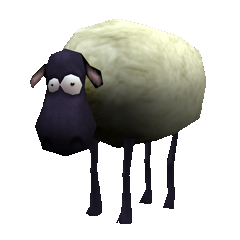 Registered: 09/20/2010
Offline
261 posts
Re: Thank you for the music...
[ Edited ]
Oct 27, 2012
brian/fejka/etnies:
Unfortunately a little late in the game from my point of view. I vote for you as the most improved racer! (Together with critter, dawg, dani and remz). Brian where's your 16 hour cinematic youtube motorstorm all time tribute video???
Trust me , it will come...

And it's gonna be a MOVIE not a compilation
Re: Thank you for the music...
Oct 27, 2012
great sum up mate! i smiled a lot when reading this, especially when you spoke about misslabel haha....the distance to nantes is 1226km for me...for you it would be about 1080km only haha...you have an advantage there lolol
anyway...thank you mate for all the great hours we had together in this game...hope ms4 will be as good as ms1 or ms2 so we can all meet again there, would be great
10000 ranked wins :-)


Rudisha > Bolt
smrtb0mb
Uncharted Territory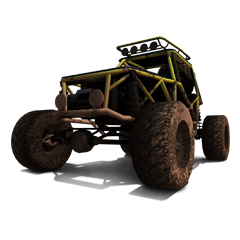 Registered: 12/31/2008
Offline
1425 posts
Re: Thank you for the music...
Oct 29, 2012
Wow hburg, that was a great mini-history of the series through your eyes. I remember racing you early on and you seemed to be one of those guys who knew all the time attack techniques. You had some fast 2 lap videos early on that I watched for tips and when I found a room with you in it I always thought "now I'm racing with the big boys!"


It's funny mentioning bjswimmer... I remember first getting the game around December 2008 and I was hopeless at it. I looked around for some "game guides" on some gaming sites but of course there weren't any. Those searches brought me to this forum though and I was fascinated with all the discussion on driving techniques, tracks and vehicles. I wrote down a list of the fastest vehicle for each track, and kept updating it whenever a new fastest vehicle was found - things were changing fast in the early days. I think the big rig ATV were being discovered to be the speed monsters and all the regulars were pretty excited about figuring them out.

There was also the TA pause-glitch that bjswimmer was exploiting and people hadn't quite figured it out yet. I thought all the TA boards were glitched so I avoided T.A. for a while. He was trolling the forum pretty hard with his "8-beeps" method. I was secretly rooting for the regulars to figure out his glitch because he seemed like such an **bleep**, lol.

I remember when I went from being new player who enjoyed the game to becoming totally hooked. The "Hire Me" trophy seemed like something I'd never get (nevermind platinum.) But as I got into time attack, I got interested in knowing what the differences were for each vehicle on every track. So I systematically went through all of them over several weeks. (I must have racked up over 100 deaths on Cascade RC trying to crash through the bridge and doing 2nd lap starts until someone explained that you had to jump under it haha.) I went from being this average nobody who showed up to have fun and try to finish middle of the pack, to people saying on the mic "that guy's fast!" LOL.

I remember when Cirrus' boosting strategy guide showed up. Man, that had to be one of the most amazing moments in the game for me; it just revealed how there was a method to it all and that it wasn't just boosting as much as possible. There was boosting, max-boosting, saving, slamming, max slamming and all the improvisations you could make up in a race. It was like an art form.

I also remember the warm reception I got when I posted my first video:
http://www.youtube.com/watch?v=jj4GedWORNk

I was afraid maybe one or two people would post some snide comment and laugh at how bad my driving was, but Axe showed up welcoming me to Youtube and wayne even did a video response showing a much better technique. Lewis also showed up to introduce himself in the comments. So this video holds quite a bit of sentimental value for me.
Axecutioner-B
Treasure Hunter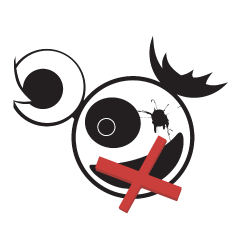 Registered: 11/24/2007
Offline
5224 posts