Reply
Topic Options
Mark Topic as New

Mark Topic as Read

Float this Topic to the Top

Bookmark

Subscribe
Highlighted
19 replies 445 views Edited Apr 27, 2012
So I lied lol. I wanted 2nd. I really really did. And I got it! I finally got it! I'm also the 2nd person ever to reach the sub 40's! I feel honored to be 2nd place to Chris Devonald, and although I know Kevin and Tiky are better, it still feels pretty good! Here are my most recent times that helped me grab 2nd overall.
Mudslide: ATV 55.44
Wildfire: ATV 1:12.99 (Has not uploaded. Don't care either way.)
Scorched: Rig 1:21.33
Paradise Beach: Rig 1:02.30
Sugar Rush: RT 58.9x
And that's it for competitive time attack for me! I will retire on a career high of #2. Thanks for all the positive and motivating comments from all my friends for believing in my potential. I also want to thank the entire community for being a big part of my life. I will still be on the island racing, but I will no longer be doing TA. And now, the screenshot.
Etnies_1996
Hekseville Citizen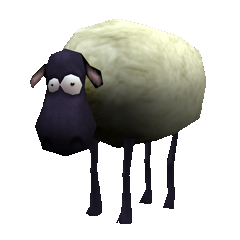 Registered: 09/20/2010
Offline
261 posts
Apr 27, 2012
omg first I read Paradise rig 1:01:xx somehow, then I was happy that you haven't beaten me xD great job!!!
EDIT : dafuq 22:04 3rd split just what the hell where you doing
Apr 27, 2012
Lol, thanks for all your kind words gusy.
@wayne, I really appreciate you logging in just for this. (L)
@critter, thanks man. you've always supported me and I appreciate that a lot.
@fejka, haha, 1:01! I wish! I've pretty much determined that your time on Paradise Beach is nothing short of the fastest time ever in MSPR.......fastcar's caldera ATV might be faster....might be. And yes, I know how to move in that third split.
HUSKY510
I Only Post Everything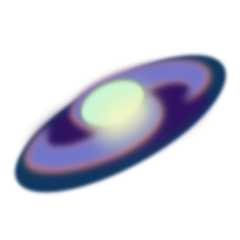 Registered: 06/04/2008
Offline
1074 posts
Apr 28, 2012
Nice job dawg, thats some dedication and skill you have. I retired at 3rd in 2009, 3 years ago.I had a look and Im at around 137th lol, I look at this in 2 ways not many guys have improved ( 134) but the amount of improvement is impressive.
Once the Rig started taking tracks I lost interest, and Evo was not supporting the game, actually when they promoted glitching to keep up with the glitchers that was it for me.
Sorry I diverse, Dawg congratulations hell of a achievement.your right there with the best of the best, I would love to see what you could have done on MV.
Apr 28, 2012
Husky, i remember haha. I looked up to you as a racer. A lot of the best guys like Xtremechump, jprice, Chris' brother Earthquaker, shadowvisions (the list goes on and on) just sort of stopped playing after a while. They were all some of the very best racers. It would be interesting to see where I'd really rank if everyone continued to play! Probably not even top 20 haha.
And yeah, the biggest reason for the dramatic increase in improvements besides just general boosting strategy and line was NEB. The rig just destroys everything now, and since I've become pretty familar with it, it's just sort of catapulted me up in a sense haha. Anyway, thanks for your kind words Husky. MV.......that's a whole nother beast. lol