Reply
Topic Options
Mark Topic as New

Mark Topic as Read

Float this Topic to the Top

Bookmark

Subscribe
Highlighted
8 replies 376 views Edited Aug 4, 2011
Remember me? Been a while eh? I took about a two year hiatus from the world of Monster Hunter. Me and my wife celebrated the birth of our baby girl, Mia Rose last October and in 2 months we will be celebrating her first birthday.
So that is what has been up with me lol. I am now back into Monster Hunter and playing MHP3RD! I also have MHP3RD HD pre-ordered so I will definitely be playing that. Finally, a Monster Hunter on PS3!! Our dreams have come true! Who's going to be getting it?
Now that the worlds most pointless thread is over, what have ya'll been up too? Any of the old vets from back in the day still here?
Toodles,
Ghost Of Sparta
>
Aug 25, 2011
Surely I can't be the only one who remembers? I had almost forgotten about this forum up until a few days ago. I recently started school again so I have a bit of time between classes to browse on my computer, but I have a feeling that the free time will be short lived.
This place has definately changed since I started here. I can't beleive that I missed my 5 year anniverssary,
There have to be others still lurking around here from time to time.
- Kutku
shadowynne
Hekseville Citizen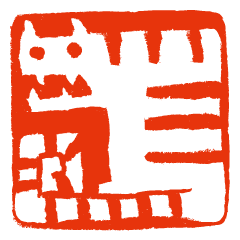 Registered: 04/09/2009
Offline
327 posts
Aug 27, 2011
hey man, yeah im still knocking around the place...
im still sinking time in unite, still hr8, i really should get around to killing that damn hot tuna (lavasioth) but after my last shocking humiliation i have been spending my time filling in armor and weapon spots and what not.
yeah mhp3... i dont read/speak japanese and i am way to technolgically backwards to alter my psp so until the vita no mhp3 for me, dammit capcom/sony...
it looks so good!
cheers!
Sep 5, 2011
Annnnnnnd.....BING! I am back Ghost....How in the F**K have you been retard?!?!
I have 3rd HD on the way, and another copy for Thia too. We'll be online as soon as they arrive with PopU and Sci, amongst others. Add me on PSN already!