Reply
Topic Options
Mark Topic as New

Mark Topic as Read

Float this Topic to the Top

Bookmark

Subscribe
Highlighted
4 replies 74 views Edited Feb 24, 2011
Here's the thing. I sided with Miranda after Jack's loyalty mission and lost Jack's loyalty. I would like to know if I will at some point be able to regain her loyalty. And if I can't, as long as I don't choose her for any assignment in the suicide mission will it affect the "No One Left Behind" trophy.
PlayStation MVP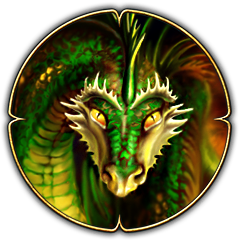 Registered: 04/18/2007
Offline
11260 posts
Feb 24, 2011
You can't regain lost loyalty. I always went mid ground on the 2 loyalty conflicts, so I've never lost loyalty.
To the best of my knowledge it doesn't matter if you use them for an assignment or not, they'll die. But I'm not 100% positive on that.
Bioshock: Infinite My Review
PlayStation MVP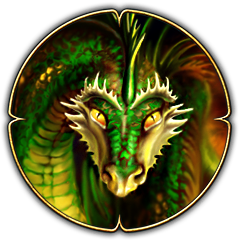 Registered: 04/18/2007
Offline
11260 posts
Feb 24, 2011
After a brief search I found the following pieces of info on the topic: Hope it helps you out.
The first taken from http://masseffect.wikia.com/wiki/No_One_Left_Behind
To accomplish this, you'll need to have purchased the Nornmandy weapon, armor, and shield upgrades from Garrus, Jacob and Tali respectively; for every upgrade you do not purchase, a squad member will die during the approach to the Collector Base. You will also need to assign the right people to the right specialist roles to ensure their and other squad mates survival. Also, every squad member, those in your squad in addition to those holding the Collectors at bay, must be loyal or they will most likely die (it is possible for a squad member who is not loyal to survive, as long as they are not selected to lead the Fire Squad or be in Shepard's team throughout the mission).
The other one I found at IGN courtesy of lord_java:
Just remember the criteria you have to follow:

1.) You must be a full paragon or renegade.
2.) You must insure full team loyalty. Just do their side missions.
3.) You must have full ship upgrades. Boo @ having to mine.
4.) You must get all prototype upgrades. Ug, more mining.
5.) And for the assault use this configuration. I'll list all people you can
use, and also who I used.

Tech Specialist
* Tali
* Legion
(I used Tali since recruiting Legion is a Paragon action and I didn't have him)

Leadership
* Miranda
* Jacob
* Garrus
(I used Miranda both times to lead the second team)

Biotic Specialist
* Samara / Morinth
* Jack
(Used Jack)

Crew Escort
* Any loyal character
(Used Grunt)

The team you bring with you to fight doesn't matter as long as they're loyal to
you. I used Mordin and Thane for my team the entire time. And Mordin and Jacob
for the boss (because I miss selected Thane). Got the achievement first try.
Bioshock: Infinite My Review
atomicsmurf
Hekseville Citizen

Registered: 11/28/2003
Offline
358 posts
Feb 27, 2011
If you want the dialogue option to save both Miranda and Jack's loyalty, I recommend doing their loyalty missions as soon as possible and back-to-back. I don't know if this effects the game, or not, but I take Jack on Miranda's loyalty mish and Miranda on Jack's. You get some interesting dialogue. It has worked for me so far.
PS - The times I was forced to choose sides (before I figured out the trick above), I lost Jack's loyalty, but she did not die on the SM. Somehow I still got the No One Left Behind trophy.
Feb 27, 2011
you need high Paragon or Renegade score and you can regain loyalty of either one if lost or optimally avoid losing it when you break up the fight (Jack is easier to get back but you lose the chance to have a meaningless fling with her...if that's your thing). Please note that the karma points needed are based on a percentage of possible points you have encountered and not 'fill the bar three quarters of the way up' so no clue if you have the 'juice' to fix it. You can see the charm and intimidate dialog options grayed out when you talk to the person you pissed off.
I would advise playing the final mission once without peeking at guides and just make sure to save before the mission starts. You can pretty quickly replay the final mission. After you beat the game this page is very in depth on surviving the last mission (the hold the line part is key for understanding how to work unloyal people into the mix).
http://social.bioware.com/forum/1/topic/105/index/2933016
hope that helps.