Reply
Topic Options
Mark Topic as New

Mark Topic as Read

Float this Topic to the Top

Bookmark

Subscribe
Highlighted
A guide to Assault Rifle Use (SVER)
3 replies 136 views Edited Apr 30, 2011
SVER is different from the other PMCs in one crucial way: SVER really only has one good assault rifle in their arsenal: The Tamsen Mk 2. That is not to say the other ARs are unusable: they're useable, but only the Tamsen can compete with Raven's Gotha and ATAC and Valor's SFCR twins. SVER's ARs have above average DPB
Let's start out with the guns, as usual:
Ak-74 (T1)
Loadout Cost-5c Damage: medium RoF: slow Stability: medium-low Clip Size: 30
The Ak-74, like most T1 ARs, is really only good if you have nothing else to use or you want to use more equipment than usual. However, it has good SMG-like qualities that you can abuse up close.
AG-94 (T2)
Loadout Cost-7c Damage: medium-high RoF: medium-slow stability: medium-low clip size: 30
The AG-94 is a decent weapon that is largely outclassed by the Tamsen Mk 2, but it is useable for those who have not yet bought Escalation. AG-94s are great for close range firefights, just like their predecessors.
AK-103 (T3)
Loadout Cost-8c Damage: high RoF: medium-slow stability: low clip size: 25
The AK-103 is a decent support weapon, but everything it does well is done better by another gun. The Tamsen has a larger magazine, less c cost, and better RoF and stability, making it better for close range. The R-553 has much more stability and accuracy, making it better for counter-sniping. Unless you want power at the expense of everything else, leave this gun on the rack.
Tamsen Mk-2 (T2 DLC)
Loadout Cost-6c Damage: medium-high Rof: medium stability: medium clip size: 45
The Tamsen is the best AR in SVER's possession. It has the power and RoF of the AG-94, and the c cost of the Ak-74 molded together. The combination is a SFCR-LW that costs less c than the SFCR, negating some key weaknesses. The Tamsen is a must buy all around weapon for all SVER AR users. It may even be worth buying Escalation just to use this gun.
Builds
Generally, a SVER AR user should focus on CQC more than other factions, to maximize their weapon's strengths. However, all assault rifle builds are balanced by nature, so build however you desire.
Classes
Demolition Specialist
Ak-74: GL, reflex
pistol
medkit
frags
RPG
med armor
The infamous explosive spammer that is this class makes a return on SVER. The AK-74 allows you to fit medium armor into the class, at the obvious cost of protection.
Silenced Attacker
Tamsen Mk-2: silencer, reflex, foregrip
pistol
medkit
frag
RPG
light+ armor
Another derivative of common Valor and Raven classes, this class is in its best form because of the Tamsen's extra punch.
Tank Tamsen
Tamsen Mk-2: foregrip, silencer, 4x
pistol
medkit
tank armor (12c)
This class is simply an excuse to run around in heavy armor with a tamsen. You can sacrifice the extra 2c and downgrade to standard heavy armor, allowing you to carry acoustic locator or smoke grenade.
Fraggas
Tamsen Mk-2: foregrip, silencer
pistol
medkit
frag
gas
light+
This class allows you to blind a room's population with gas, then kill the occupants with frags before they can escape. Especially useful in rooms with only one or two exits.
Counter-Snipe
Ak-103: 4x, foregrip
pistol
medkit
acoustic locator
sensor jammer
medium armor
Pretty much a standard counter sniping class.
That's all for the SVER AR guide, and for the AR series. If you want more for different classes or playstyles, post on one of the threads!
Vet Path: Raven-Valor-SVER-Raven-Valor level 15
Phat_Bobzor
I Only Post Everything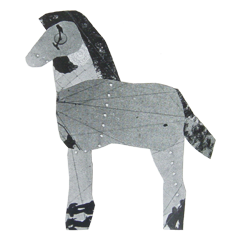 Registered: 01/25/2010
Offline
1406 posts
Re: A guide to Assault Rifle Use (SVER)
Apr 30, 2011
I miss my old n00b-ninja loadouts with an AK 74u silenced, red dot, motion tracker and medium armor. Can't do it without advanced stealth anymore
mi_ramfan
I Only Post Everything
Registered: 04/12/2010
Offline
1336 posts
Mercenary_Wez
Hekseville Citizen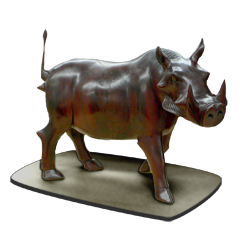 Registered: 02/05/2010
Offline
354 posts
Re: A guide to Assault Rifle Use (SVER)
May 17, 2011
I used to reign hell with the 74 before I found the Tamsen. Here are the main loadouts i use:
tamsen; 4x, suppressor, foregrip
medkit
grenades
sensor jammer
4c armor
tamsen; suppressor, foregrip
medkit
sensor jammer
motion senser
2c armor
tamsen; grenade launcher,
medkit
grenades
8c armor
--------------------------------
MAG Divisional Lead Officer - S!K NAT!ON
www.siknation.com