Reply
Topic Options
Mark Topic as New

Mark Topic as Read

Float this Topic to the Top

Bookmark

Subscribe
Re: Madden13 Franchise Season Mode
Aug 29, 2012
Taking out Franchise Mode is the worst thing they could have ever done. This Connected Careers thing sucks because it's too much like NCAA Football's Dynasty Mode.... Which also sucked this year
Re: Madden13 Franchise Season Mode
Aug 30, 2012
Re: Madden13 Franchise Season Mode
Aug 30, 2012
"Franchise mode" is basically still there, but without fantasy draft. Start your career as a coach, not a player.
Although, it would be nice to create a player AND control the entire team on the field.....which apparently can not be done. Have to choose one or the other.
Re: Madden13 Franchise Season Mode
Aug 30, 2012
I believe the worst part is no longer being able to play with your roomates\friends offline in the same season. How in the hell could they remove that? Oh, yeah, to make you buy mulitple games and use the online mode to generate more revenue....**bleep**...just make a game with core features that no one single fan asked to remove. I mean come on, who would've liked to been in the room where they said "Hey, you know what we should get rid of?" "Let's get rid of that stupid fantasy draft and surely we can tank the multiplayer offline seasons"
#fail
Re: Madden13 Franchise Season Mode
Sep 2, 2012
This my first time downloading any game ever on any system and you guys answered the question I had as well about franchise mode. That's the only reason why I played madden was for the franchise mode. Is there any difference between the actual disc game and the on-line downloa?
Re: Madden13 Franchise Season Mode
Sep 4, 2012
It really sucks that you can only use the default roster for connected career mode. I wish that EA would Update it to where you can use your custom roster for connected career mode
Re: Madden13 Franchise Season Mode
Sep 11, 2012
They got rid of both fantasy and co-op for franchise? that's the only reason me and my friends got madden, was it too popular of a feature?
NP - Destiny, Shadow of Mordor, FIFA 15, NHL 15, Injustice Gods Among us
Get your Portable ID!
SLED-FREAK
Hekseville Citizen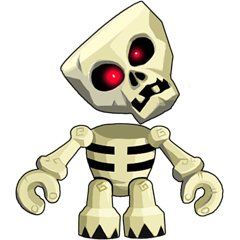 Registered: 11/23/2007
Offline
292 posts
Re: Madden13 Franchise Season Mode
Sep 12, 2012
I liked last years Madden franchise. This years games graphics are great, but the game play is horrible. It is really hard to pass without throwing a pick. Plus the run game is as bad to. Big disappointment. Plus the online trophies will take forever to get.